If you have not RSVPed for this event yet, please note the list has closed since we've reached capacity. I look forward to see you all tonight!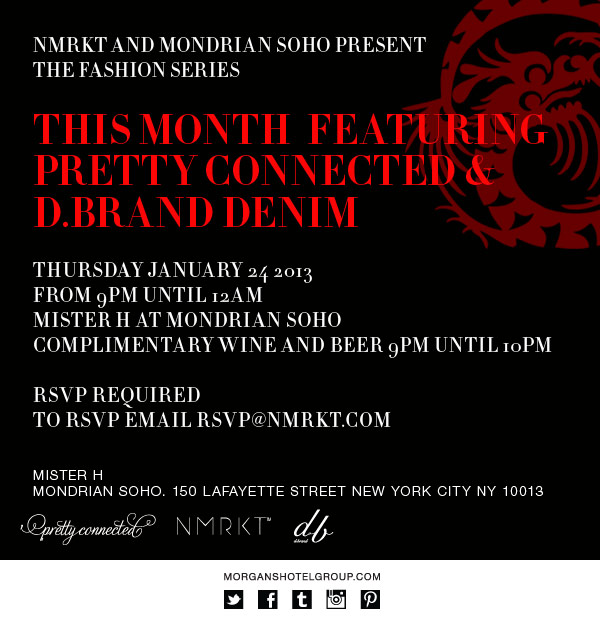 So get this! Every month the Mondriam Soho and NMRKT feature a different designer and blogger as part of their fashion series, and this month they picked me! And my design counterpart is D.Brand. Check them out! Their denim and puffy jackets are top notch. If you're free Thursday, come celebrate with us!
The event is being hosted at Mister H at Mondrian Soho. Complimentary wine and beer from 9-10pm. Be sure to RSVP at [email protected]. 21+. See you there!