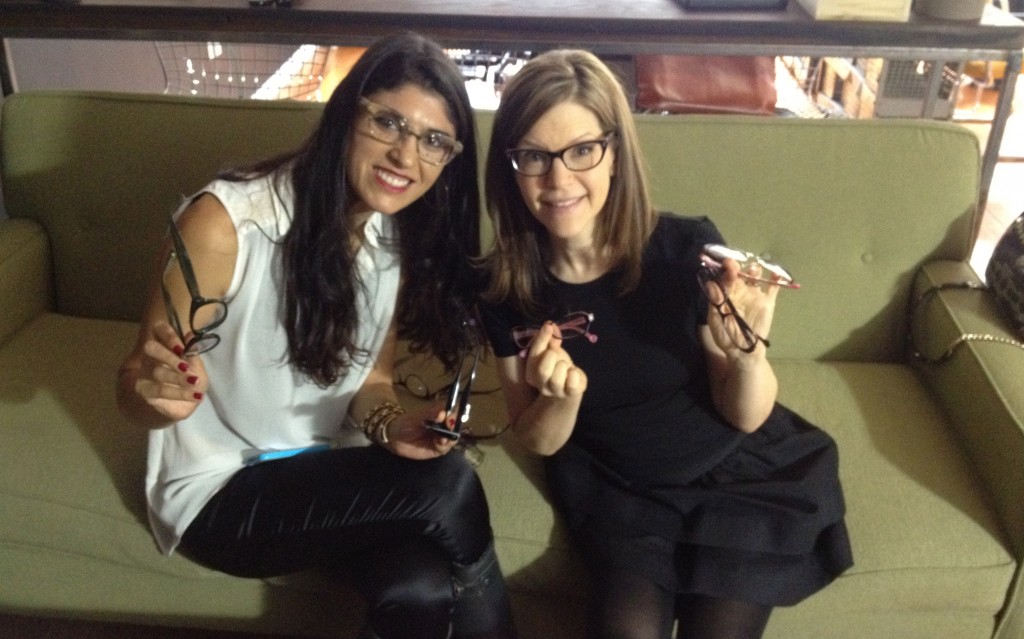 I was in a coffee shop when I first started writing this post and Lisa Loeb's 90s hit song, Stay came on. When I looked up, half the people around the room were bobbing their heads and a few were even mouthing the words. One of whom was a woman sitting next to me. I turned to her and asked what she liked about Lisa Loeb. "I always thought she was really clever and liked the way she described things." My sentiments exactly — well that and I loved her style.  She made wearing glasses and not a lot of make-up cool, and had us invested in the whole geek-chic look as sexy, even before fashion magazines deemed it so.
Since the launch of her career, the Dallas native and Brown graduate (in Comparative Literature) known for signature cat-eye glasses, is still the only artist to have a number one single while not signed to a recording contract. She has a way with words and is a gifted storyteller, which she's been able to parlay throughout her career in music, film, television, children's book and now eyewear collection, which she launched in 2010.
Ever inspiring, I had the pleasure of spending the afternoon with Lisa Loeb to learn about her new eyewear line, Lisa Loeb Eyewear.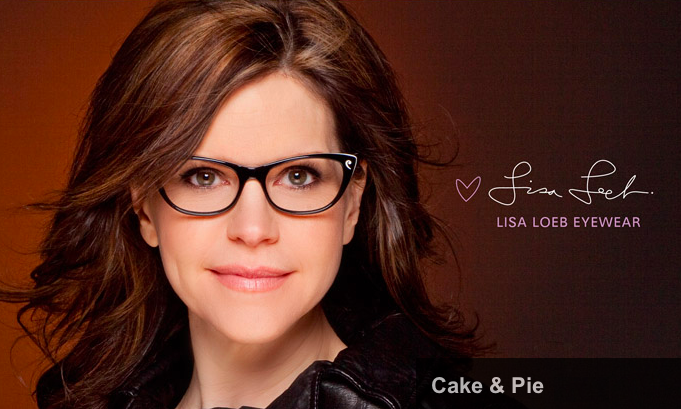 Pretty Connected (PC): How do you name your glasses and which pair are you wearing right now.
Lisa Loeb (LL): I'm wearing Cake and Pie, it's a newer style. It's the only pair so far that's named after one of my albums instead of one of my songs. It's one of my more retro pairs, and I love the little base clef that's featured as part of the design.
PC: We're you always into funky glasses?
LL: When I first started wearing glasses, I was always looking for unique ones, which sometimes in retrospect meant, way too trendy or way too out there. It's the type of thing when you look back and say, I can't believe I had wire frames with big purple on top, but at the time they we're the coolest glasses I could find in a store where everything else looked the same.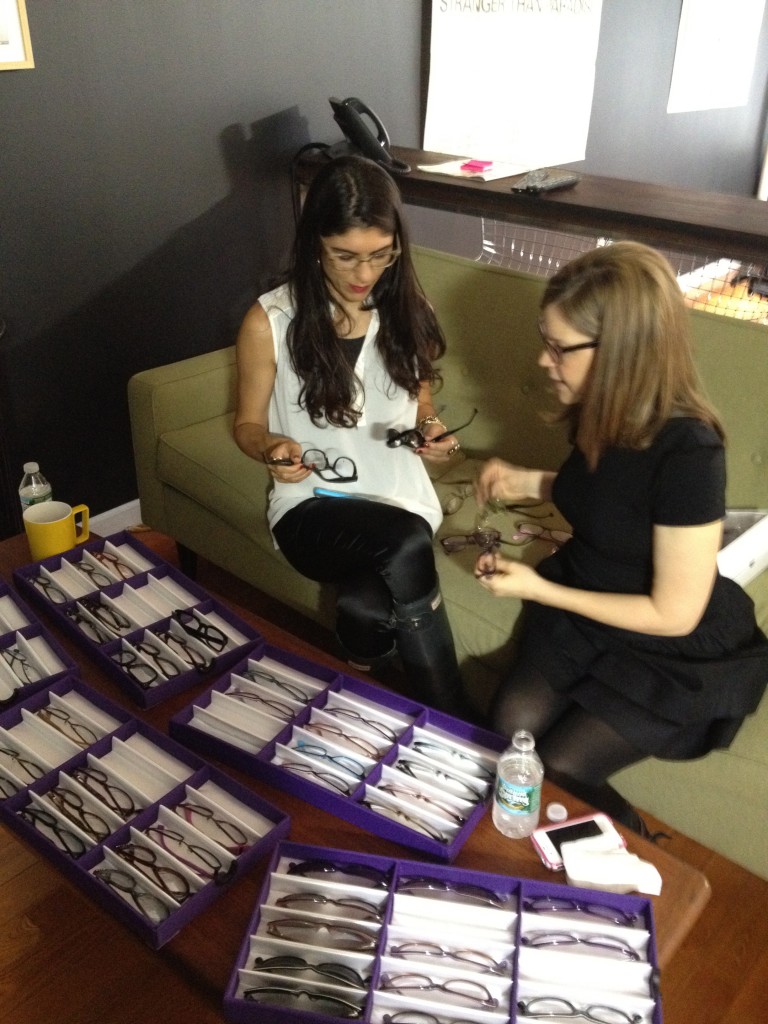 PC: Tell me more about the collection.
LL: We incorporate some of the straightforward classics, tortoise and black plastic with colors mixed in. What we're doing is taking shapes that combine the feminine and masculine and also the functional with the fun. We aslo started introducing metals and metal plastic combinations. They are light on your face, and I like to workout and find they don't slip as much.
PC: Where did you used to shop for glasses when you lived in NY?
LL: For a while I went to Selima. She had great, unique glasses and is a real character. And then flea markets, but some of the older styles I'd find we're a little too granny and I always wanted ones that we're more masculine. I would also shop at places like Moscot, Robert Marc, Oliver Peoples, really anywhere from high-end boutiques, to small hole in the wall stores.
PC: What do you take into consideration when designing your collection?
LL:  To me glasses are like guitars – when you go into buy a guitar it obviously needs to be functional but you also want one that looks really fun. Like I love collecting Hello Kitty stuff. And one of the reason I love it, is because it takes such mundane things — I have all kinds of weird crazy Hello Kitty stuff like toasters and rice steamers, barrettes, combs and pens — and when you use it-it makes you so happy. With glasses I want to do the same thing.
PC: How does storytelling play a role in your collection?
LL: When I write songs it's a long and sometimes collaborative process where you tell a story by creating a mood. It's similar with glasses. When we're making them, we're creating a whole personality and story — this is for the conservative girl who kind of has a wild side but… or this is the sexy librarian meets the professor at Gilligan's island. Everything has a story. You need to know when you're designing as well as decide when you're choosing a pair, what story you want to tell.
PC: Who do you consider your customer base?
LL: Similar to me. Stylish but not so trendy that they can't wear the same glasses for more then a season. I guess people that are classic with a sense of humor.
PC: How many pairs of glasses do you own?
LL: Now, I own hundreds of pairs. I have a bin that's like a museum of glasses that features all the pairs I've had since I was a kid. I used to just focus on 1-2 pairs (I always think of summer camp and needing a spare just in case one breaks), which is what most people do; especially considering how expensive a pair of lenses can be. What I recommend for most people is to choose one pair that you can wear all day, and also at night or to a party. Most of the glasses I like can be worn to work and also too a wedding. I wore glasses at my wedding.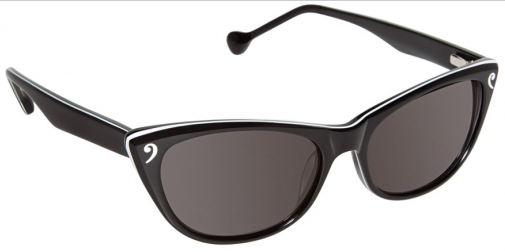 PC: I spy a pair of sunglasses!
LL: Yes! The Cake & Pie style now comes in sunglasses. We started with this one frame, and will have more styles coming out soon.
PC: What are you looking forward to?
LL: I have a new record coming out early next year [on February 5th], No Fairy Tale, which I'm so excited about. I also just met with the designers and saw 50 new shades we're considering. We put out a few new shapes every couple of month, so now is where we go through which styles to produce.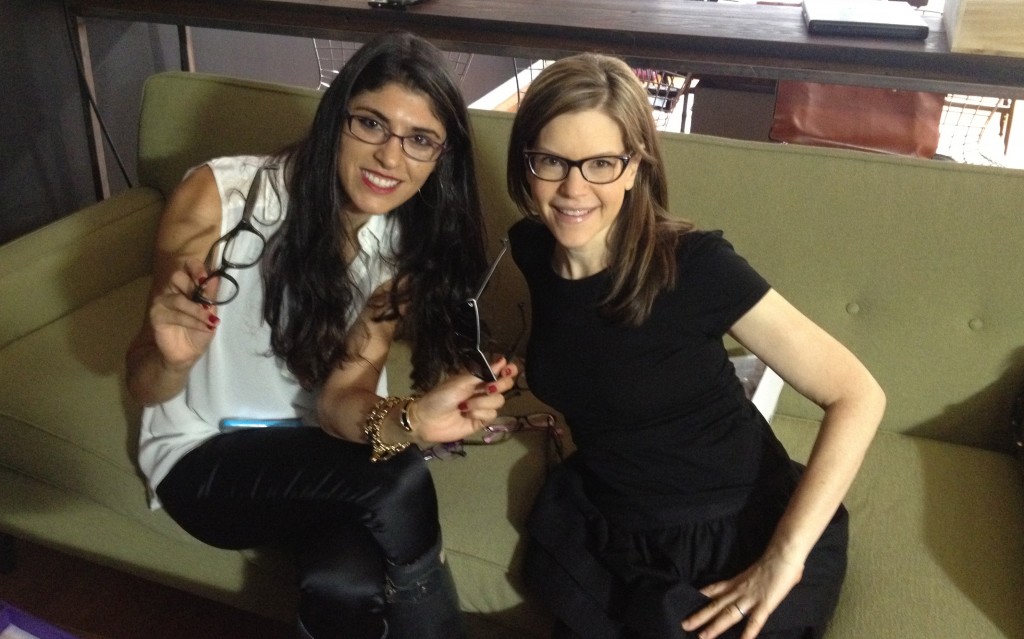 After the interview, we played with her glasses. She told me I could pull off a lot of the styles since my eyes were so glamorous. (That may be the best compliment I've ever received.) And her generosity and patience was so evident as she sat with me while I tried on every style in the room. How could I not — I usually have such a hard time finding the perfect pair — so the opposite problem with her collection. What can I say?  I want to be like Lisa and have my own personal eyeglass collection. Starting with the pair of sunglasses she gave me! I then spend the rest of the day giggling to myself in glee like a teenage girl that I met Lisa Loeb and how every time I get compliments on my glasses, I can casually say, 'they were a gift from Lisa,' as if that's not totally MAJOR.
Rumor has it, Lisa Loeb can be spotted on the series finale of Gossip Girl (where she previously had a cameo in 2008). Did you catch the teaser in last week's episode where Rufus was holding her flyer?

If you are here you are looking to learn about phentermine and how phentermine works and how to buy phentermine online from here

To learn more about Lisa visit lisaloeb.com, and check out her eyewear collection at lisaloebeyewear.com.