The holidays can be less flattering on your figure (anyone else still full from Thanksgiving?), so I've asked one of my favorite style experts, acclaimed fashion journalist, TV personality, spokesperson and bestselling author of The Bra Book, Jene Luciani for her must-have recommendations for the season. Here's what made Jene's list!

1. A Slimming Tank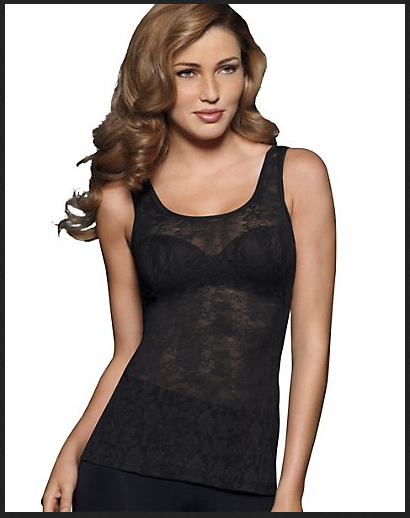 Bali Slim Couture Flip Flop Tank Top ($40, on sale $30.99) –It can be worn 2 different ways!! You can wear it lace side for a "meant to be seen" look or backwards for a solid tailored look. It also has built-in shapers so it's smooths under sweaters, wrap dresses, t-shirts and blazers!
2. The do it all tights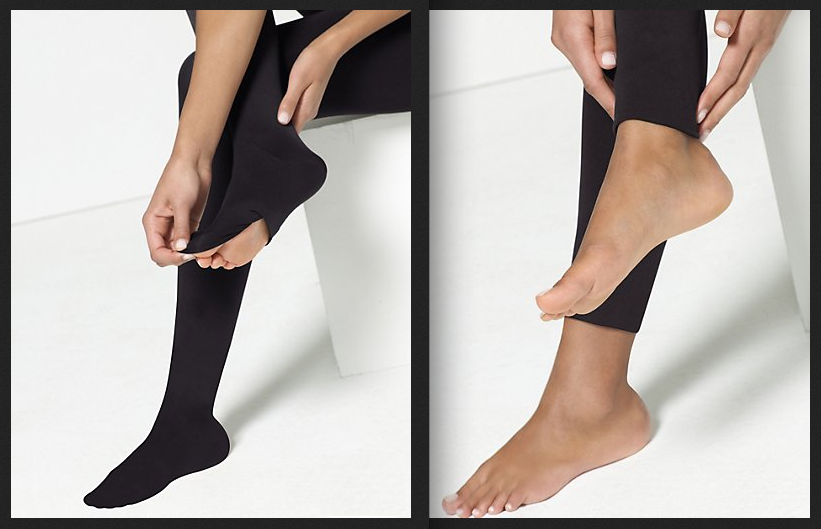 Hanes Silk Reflections Blackout Convert-A-Tight ($15, on sale $12.99) – I saw these at the preview last year and was DYING for them to come out – they are tights that convert into leggings!!!!! They go with EVERYTHING.
3. A convertible bra – a wardrobe must-have to go under every dress or top.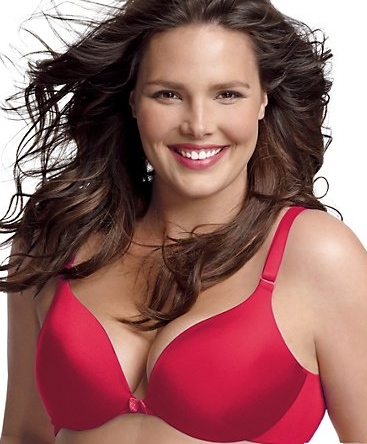 FOR FULLER BUSTS –  I love Playtex Secrets Plunge Lift Underwire ($35). It has straps that are like a regular bra – unlike most convertible bras that look more like a strapless bra with strap additions – and are convertible to wear at least 4 different ways. It even offers a plunging neckline which is so rare on convertible bras. From traditional to crisscross, strapless and also halter, the bra does it all.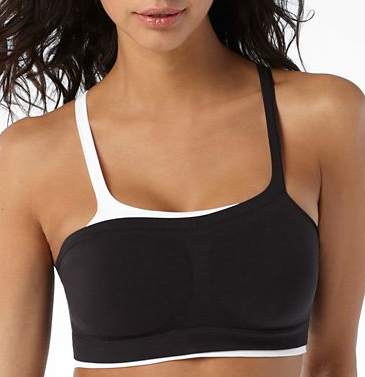 FOR SMALLER BUSTS – The Barely There 2-Pack Custom Flex Fit Foam Bandini ($22). It can be worn endless ways — layered, one shoulder, strapless, etc. and are great for working out! They are available with or without light padding.
4. A convertible dress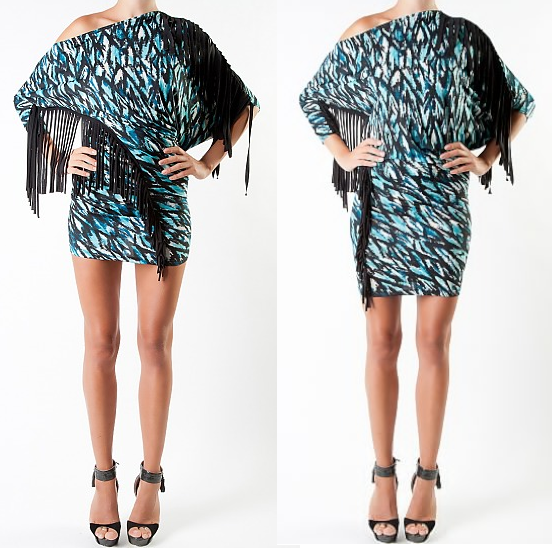 Ximena Valero Icon Print Dress-Tunic dress ($99.99, psst. rumor has it the dress will be on BeyondTheRack.com for $49.99 this month) – It can be worn THREE different ways to convert into 3 unique styles. It's fashionable, versatile and flattering.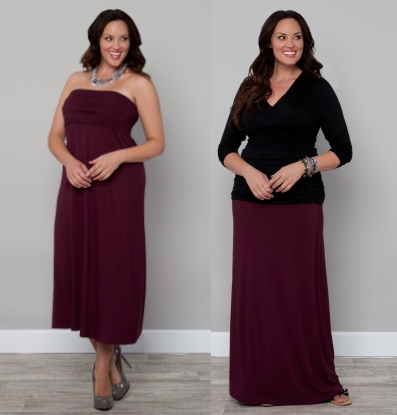 If you're plus-size, a great convertible option is the Kiyonna Chameleon Convertible Skirt and Dress ($88, on sale $66), which is available in THE color of the season (oxblood red), and can be worn as a skirt or a dress!!! When it's a skirt, the top has ruching to mask any tummy troubles and holds you in for a little more control; as a dress, the ruching goes over bust for flattering look for those sizes 12 and up. A side inset creates some volume and movement while still creating a long and lean leg line.
5. Convert your boots into any style you want!!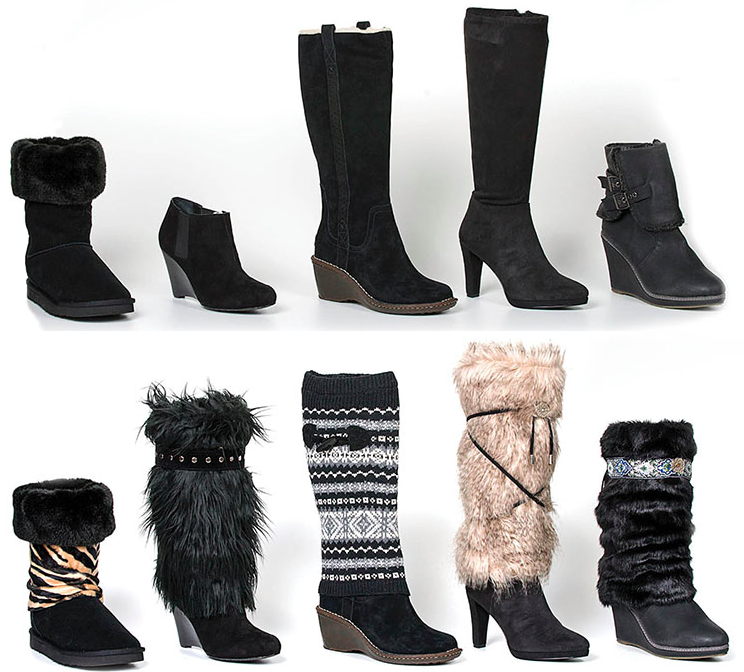 The same old boots can get boring season-after-season but who has $$ to keep buying new styles every year?  With Hugrz boot wraps ($49.95), which are like 'socks' for over your boots, you can change riding boots, uggs or really any style boot, into a fun new look with faux fur and more!
6. A bag for work or play!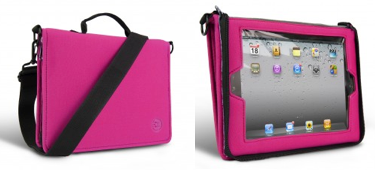 ES Portfolio for iPad ($29.99) – Love this because it converts for every occasion – holds technology like an iPad or laptop for work but the strap is removable so you can break off the iPad case when you want and throw it into your purse or another bag. And no matter what it LOOKS like a purse, and not a tech bag.  The bag itself has multiple uses, it can be used for beach vacation or lugging stuff around for the kids or even for school… because best of all, it's totally waterproof and easy to clean!!! Plus it comes in tons of colors.
Tune in this Saturday, 12/1 for Jene's appearance on NBC's the Today Show!
Learn more at JeneLuciani.com and follow Jene on twitter at @JeneLuciani.