For the Spring/Summer 2013 show, Ruffian wanted to explore their love of couture within the context of Williamsburg, Brooklyn where they live. While the word couture didn't come to mind when watching the models walk down the runway, it did make me reminiscent of my years living on Bedford Avenue. Sure, their were hipster elements – skinnies with oversized top,  printed pants, skirts and tops, (and all matched with Converse) — but it wasn't contrived or trying to hard. The contrast of the baroque counterbalanced the minimalism, street style, and luxury fabrics that were cut into classic American utilitarian shapes.
I took a video of the finale for you:)
http://www.youtube.com/watch?v=-dTfQUaSlUE&feature=youtu.be
Favorite looks… (I love the relaxed comfort of it all and the styling with Converse}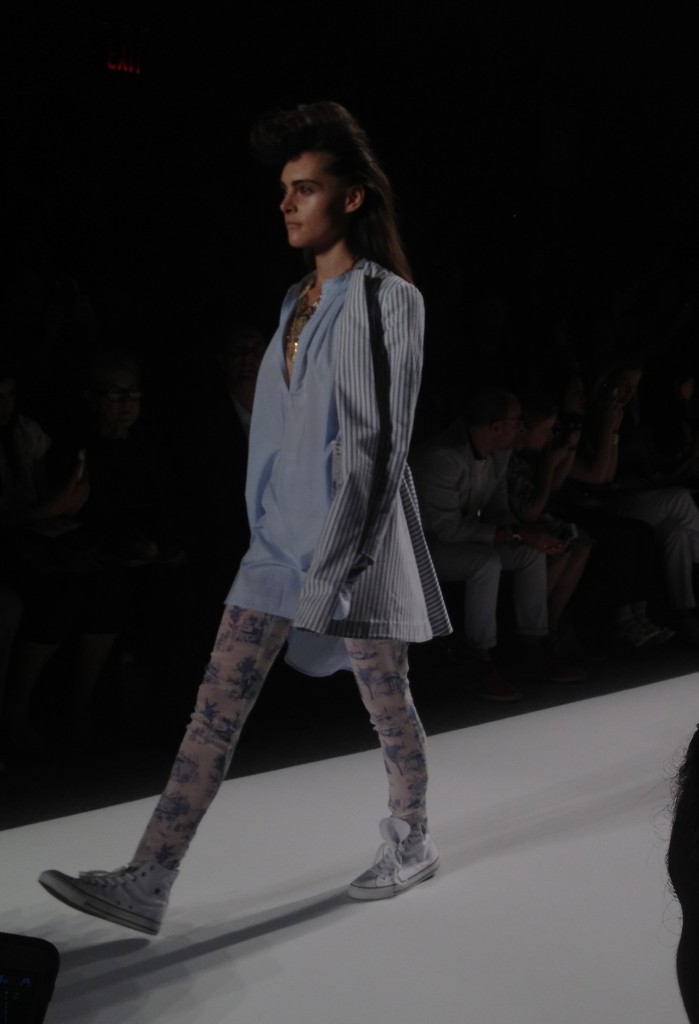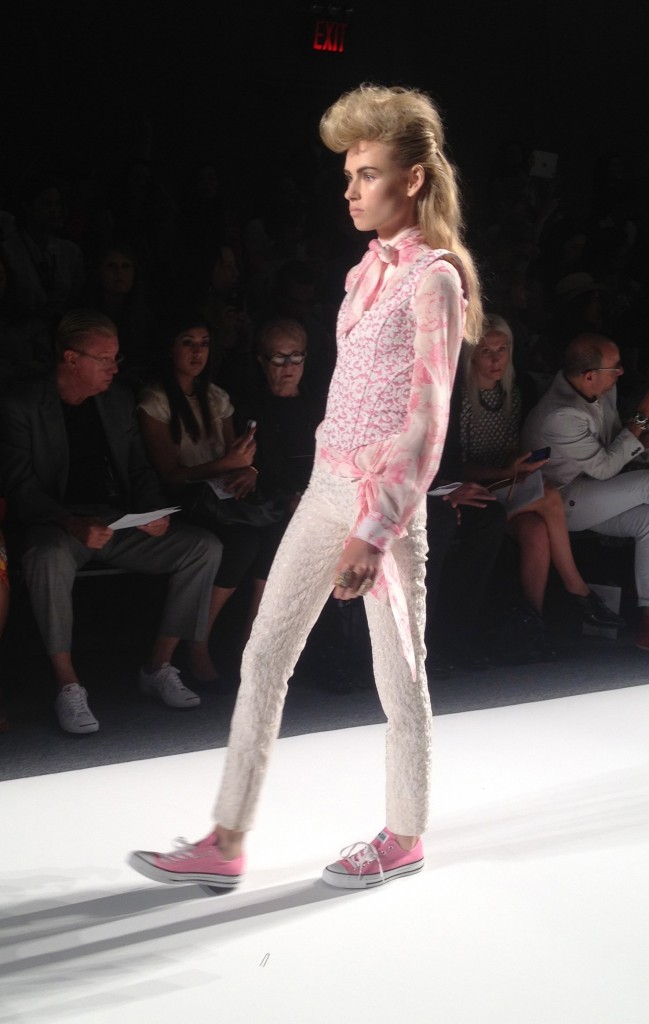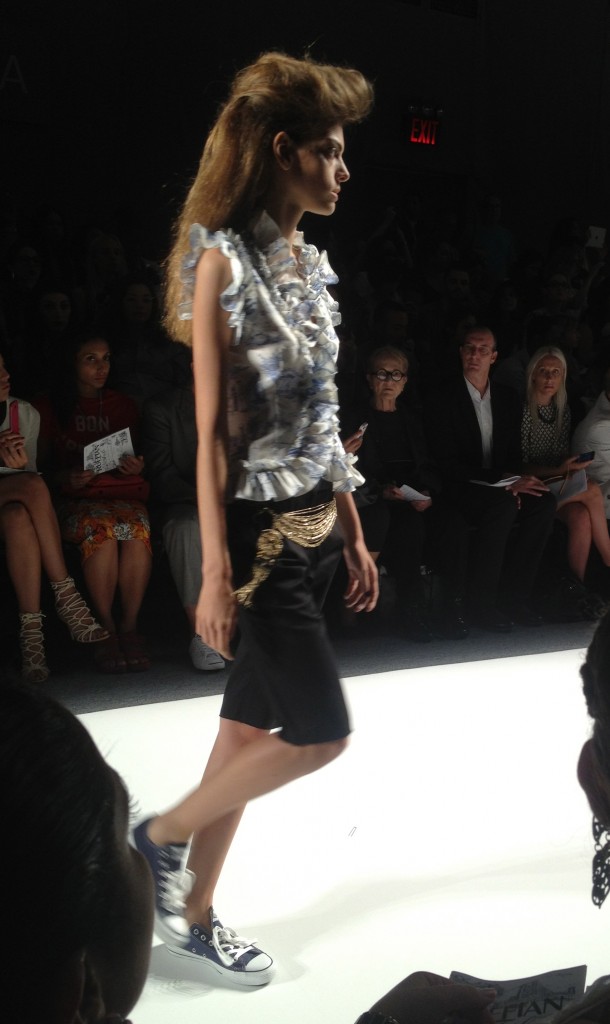 The collection is easy to mix and match and somewhere in the simplicity of it all it still managed to be unique and different. To date, when I think of that classic baroque vintage print, I think of Vera Bradley (you know what I'm talking about…) – it's nice to see this print recreated and styled in such a modern, hip way (that doesn't remotely remind me of those bags).
Additional styles from the show: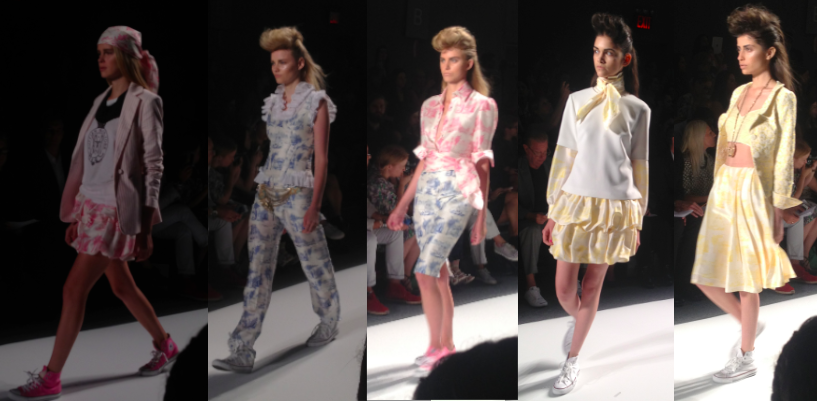 The makeup (by MAC Cosmetics) was a flawless, nude face, which helped keep the focus on the clothes, while the hair (by Bumble and bumble) balanced it out perfectly to support that Williamsburg edge.