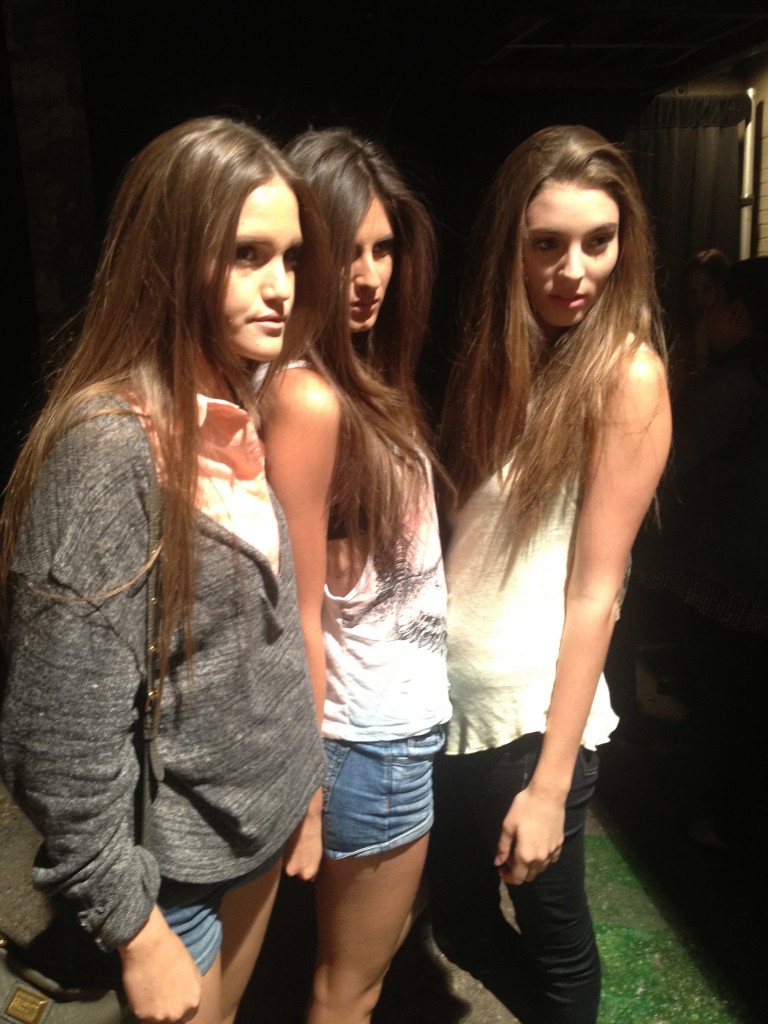 Backstage at Rolando Santana Spring/Summer 2013 runway show, Patrick Melville created a very pretty, natural 70s beach chic blow-out using Aveeno products! His ultimate power tool being AVEENO's NEW Pure Renewal™ Dry Shampoo. And best part is it's easy to recreate at home and affordable (two adjectives not generally associated with fashion week!)
"I chose this subtle, 70's inspired style that gently swept tresses around the face to give a wispy, natural look," commented Patrick.  "The dry shampoo literally transforms the hair texture for more a more dramatic look."
 Using Aveeno products, here are 3 easy steps to create a beach-texture hair blow-out:
1.  Prior to blow-drying, apply a volumizing spray at root and smooth a styling glaze through the length and ends of damp hair.
2.  Blow-dry hair straight with a flat boar hairbrush, which creates a nice glossy polish and shine to the hair.
3. Once hair is fully dried, apply AVEENO® Pure Renewal™ Dry Shampoo at the root to create lift and intensify the texture.
Lastly, run hands through hair to form an irregular part.
{Patrick Melville with Rolando Santana}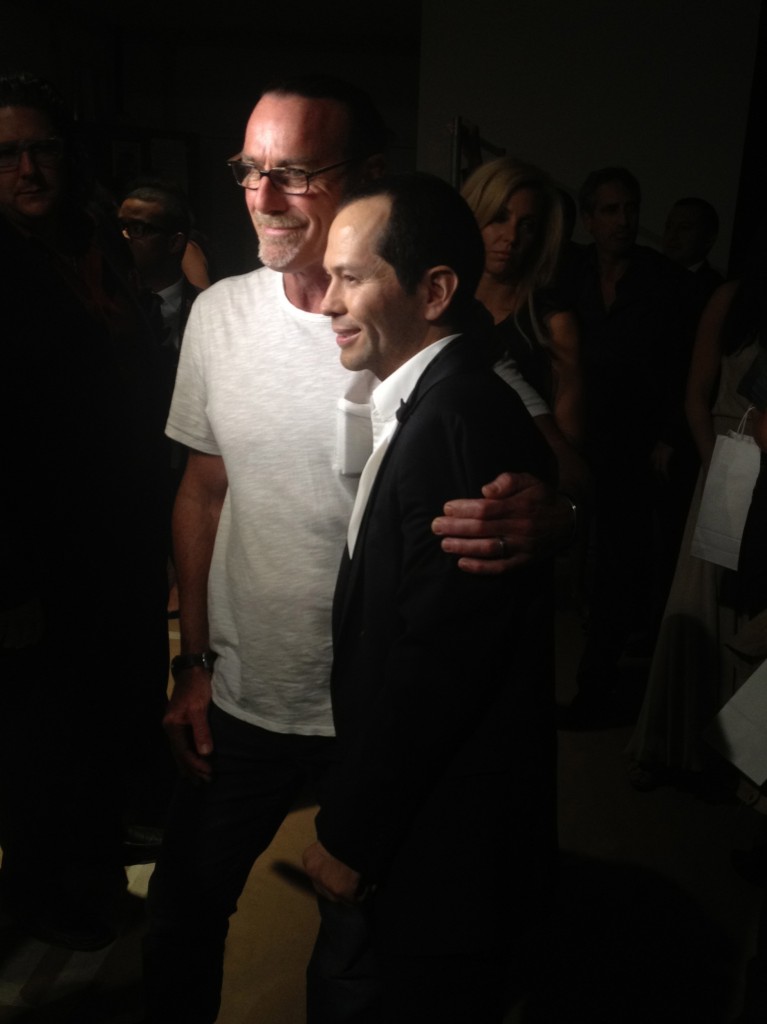 {Also spotted backstage, Jessica White looking stunning (as always) in a beautiful long white coat}