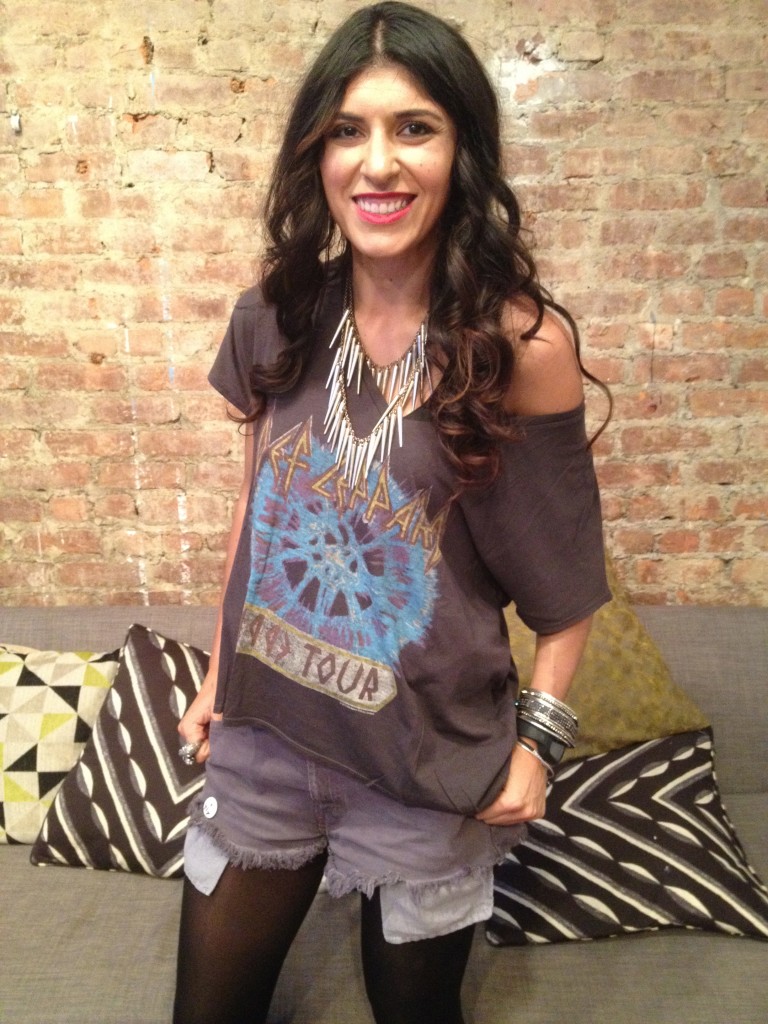 One of my favorite parts of fashion week (aside from the beautiful clothing and fierce hair/make-up looks) is the reunion I get with my fellow fashion and beauty bloggers as well as the ones I finally get to meet that prior to I've only known virtually. And what always gets me is the amount of "you've everywhere, how do you do so much" remarks I get; with the most hilarious direct quote being "I get exhausted just looking at your twitter feed." It's true, I'm no stranger to covering an insane amount of events in a week or even a day.
So how do I do it and not crash? For starters, I try to…
Stay hydrated – I drink at least 8 cups of water a day, if I'm starting to feel rundown I'm adding vitamin-c packets to my drinks or downing orange juice. If my throat starts to dry out from speaking too much I stock up on honey packets.
Eat well! Going healthy goes a long way (opt for veggies, fruits, grains and protein) and spacing meals and snacks out throughout the day. I also try to eat within an hour of waking up to get my metabolism going (even if it's only a banana).
When I feel myself crashing I reach for natural almonds (I know they taste like cardboard but a handful goes a long way on your stamina) and fruit smoothies (not frozen yogurt based – those are not good for you).
Get some fresh air! If I'm having trouble focusing I try to take a 5-10 minute break at and go for a walk to keep my energy up and refresh before going back to work.
Stretch – To wake my body up I like to do shoulder circles, and clasp my hands together and reach for the sky as well as stretch my neck out by leaning sideways in one direction and then the other.
Caffeine – I'm trying to cut down on coffee and switch to green tea for more of a natural caffeine high but I'm not doing so well at it (it's a work in progress). I usually have a cup of coffee in the morning to wake me up one in the afternoon. I won't go for a third cup but if I need something extra I'll work in a green tea (coffee after 4pm makes me gittery and mentally burn out even if my body is awake).
Save time and multi-task – I carry my laptop and charger everywhere. And compulsively check my smart phone for emails and content. If I have downtime I'm usually ducking into an internet café – mainly Starbucks since I can get my coffee (errr tea) and take advantage of their free internet. That and there's a Starbucks on every other corner in NYC so if I need to get online, I'm covered.
Occasionally, I forget my own rules or get too busy and I pay the price, but I'm always looking for suggestions and new ways to keep going since no matter how much I get done, my to do list never seems to be close to completion.
Starbucks Refreshers Brand Statement: Each beverage is a sparkling, delicious boost of natural energy from Green Coffee Extract you can enjoy anytime. With real fruit juice, B vitamins, ginseng, antioxidants from vitamin C and only 60 calories per can, it's a pick-me-up you can feel good about.
Disclosure: This is a sponsored post, produced in collaboration with Bliss and Starbucks.  I received a Starbucks Refreshers sample to review. The opinions shared in this post are my own.