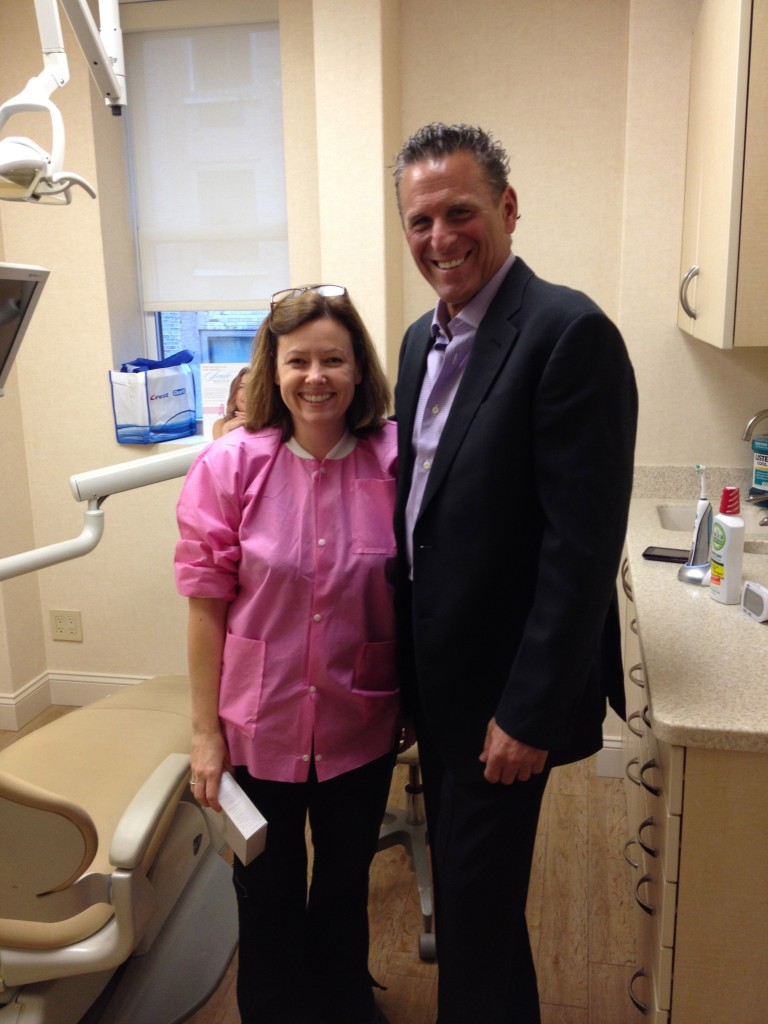 Meet Periodontist, Dr. Greg Diamond, and Dental Hygienist, Grainne Ferris of New York City's The Diamond-Schlesinger Group! Before stepping into their office I didn't know what a periodontist was much less a reason to visit one.
A periodontist is a dental expert who specializes in the diagnosis, treatment and prevention of gum disease and in the surgical placement and long-term maintenance of dental implants. Think of them as a specialist in the dentistry world — they perform routine cleanings and x-rays the way your dentist does, only they don't handle fillings/cavities, they focus on your gum and bone health instead.
Gum disease is an infection of tissues supporting the teeth, meaning it's a problem with the teeth UNDERNEATH the gums, not the gums themselves. The reason it's important to go to a specialist is so that they can catch it before it's evident that you have a problem. If gum diseases is detected, it can be treated through a deep cleansing process to remove plaque underneath the gum line as well as with antibiotics.
How often do you need to go to the Periodontist? Once a year or possibly just once depending on if there are any issues detected. Gum disease can be genetic so if it runs in your family you should definitely make an appointment.
How to keep a healthy mouth!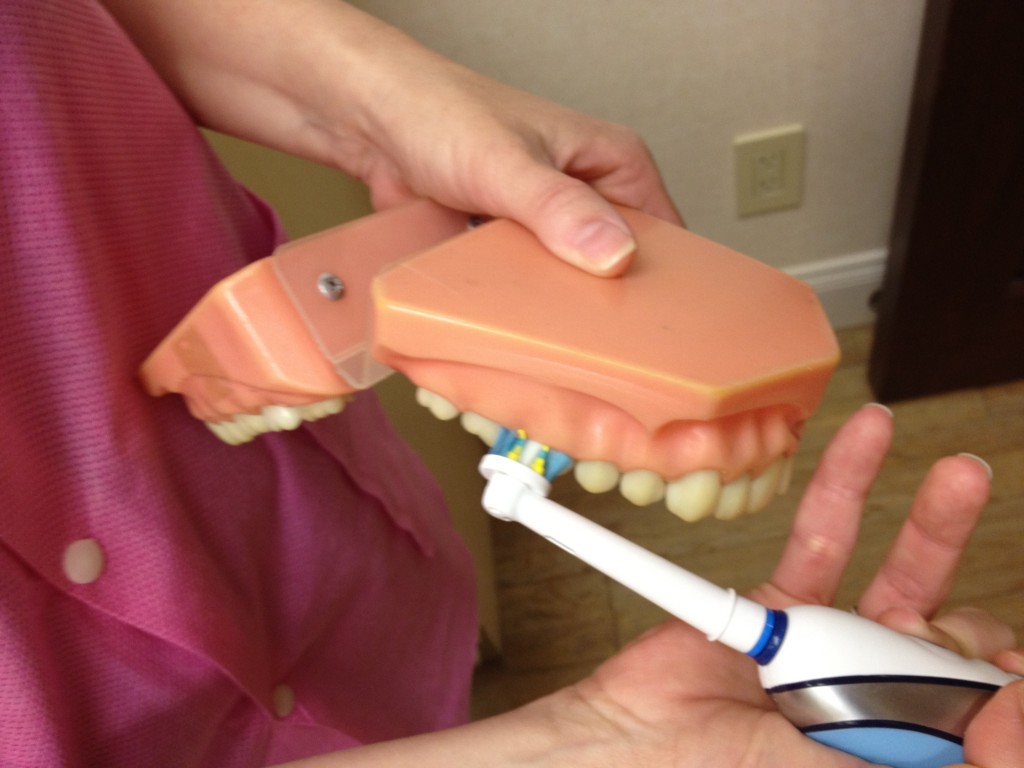 To help keep teeth healthy remember to brush twice a day (preferably with a toothpaste containing fluoride) and floss. Use a soft bristle toothbrush and brush around each tooth. For an electronic toothbrush, they recommend Oral-B Professional Care SmartSeries5000. As pictured above, rest the brush head on each tooth for 3 seconds, turn on, and the bristles take care of the brushing for you.
To schedule an appointment or to learn more about The Diamond-Schlesinger Group, visit nyimplantdentistry.com