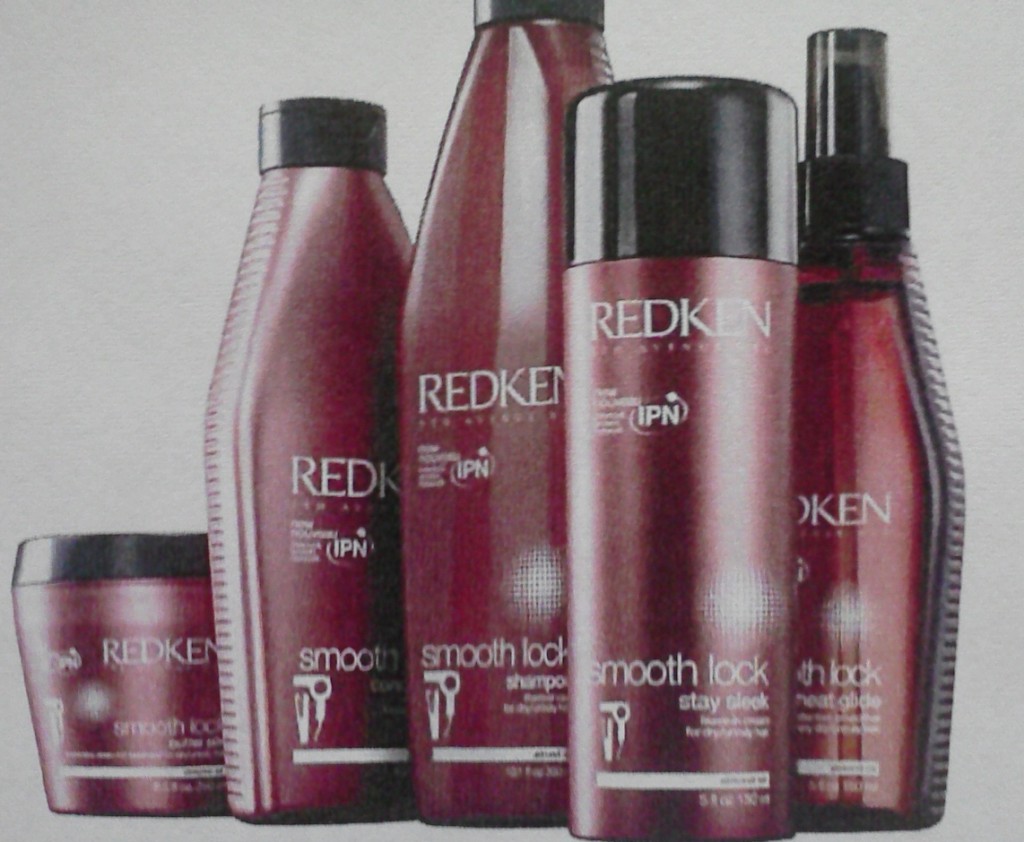 There are few things more dreadful than waking up to a forecast of excessive heat and humidity and if you have hair like mine then hot summer days can be your worst nightmare. Recently, I joined renowned salon owner, stylist and brand ambassador Rodney Cutler as he presented Redken's new product line and service (and solution to summertime hair woes): enter Redken's new Smooth Lock technology.
Many hair products out there are directed towards one hair type or another, but Redken's new line was created to cater to hair types across the board. The in-salon treatment is a semi-permanent 2-step smoothing service that lasts up to 10 shampoos! Redken recommends supporting the service with their new five product Smooth Lock collection, which launches with the Smooth Lock Shampoo, Conditioner, Heat Glide leave-in protective smoother, Butter Silk  Intensive rinse-out treatment and Stay Sleek leave-in cream.
See the difference?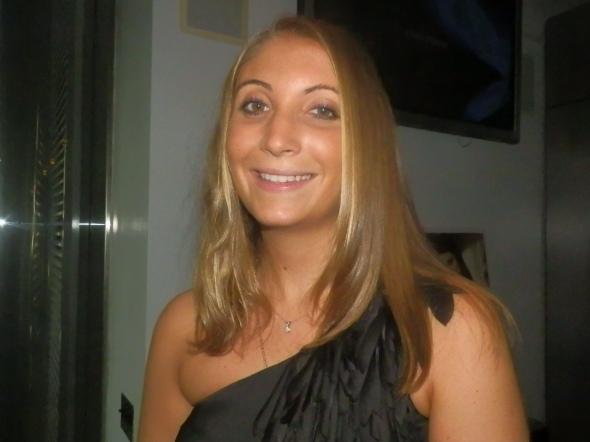 A Redken employee modeled half a head of hair styled with the Smooth Lock technology. She was a trooper, letting my fellow editors and I pet both sides of her head for comparison. There was a notable difference between the side straightened with Smooth Lock product and the air dried side! Not only did the Smooth Lock side look more smooth and feel softer, but there was not a fly away in sight!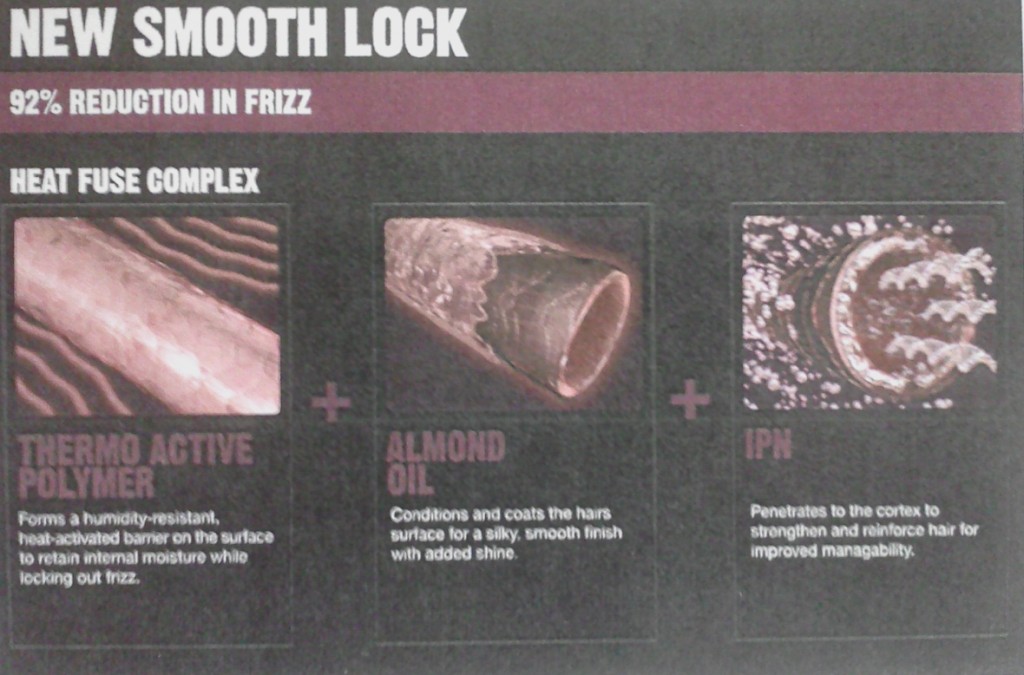 The creators of the Smooth Lock line wanted to respond to a woman's demand for manageability without needing to spend hours on achieving a polished look. Proteins within the formula are heat activated to create humidy-resistant barriers and maintain natural moisture while strengthening and protecting the hair fibers and locking out frizz.  For added shine and conditioning, the complex uses almond oil to coat the surface of the hair.
Prices range from $50-$100 for Smooth Lock in-salon service and style and $14-$17 for the products in the Redken Smooth Lock collection. Learn more at Redken Salons or Redken.com
Disclaimer: A complimentary sample of the Smooth Lock collection was given to Pretty Connected by a company representative. Pretty Connected was under no obligation to write this review.