This past Friday Kiehl's president, Chris Salgardo, and other celebrity motorcyclists set out on a 1,800 mile journey to raise awareness for amfAR, The Foundation for AIDS Research. The third annual Kiehl's LifeRide for amfAR is a 10 day adventure starting in Miami and working its way up to Washington, DC, with 8 celebratory stops along the way.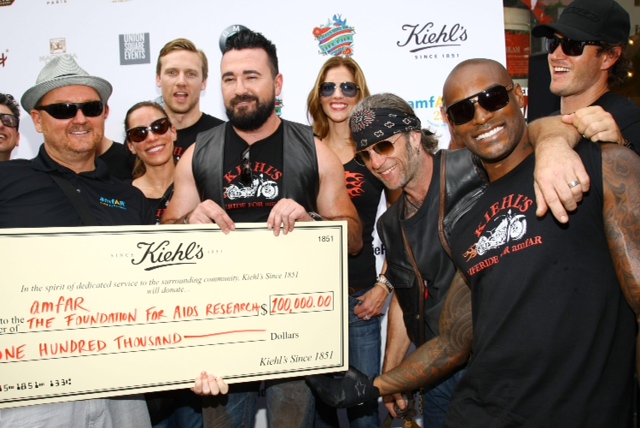 The remaining dates and times of the celebration stops are listed below. If you're nearby, come out and speak with the riders to learn more about amfAR and support them on their journey!
July 20th:     Kiehl's Georgetown store, Washington, D.C – 6pm – 8pm
July 21st:    Stop 1: EagleRider store, Fall's Church, VA – 9:30 am-10:30 am
                         Stop 2: Kiehl's at Tysons Corner Center, McLean, VA – 11am –12pm
As part of the LIfeRide initiative Kiehl's is launching a social media campaign as well as a Limited Edition Active Lifestyle Essentials Kit, with proceeds form the sale benefitting amfAr. In total Kiehl's hopes to raise $115,000 via events, social media, and the sale from the set.
Get involved! Visit any Kiehl's free-standing store on the day of the events and Kiehl's will donate $5 to amfAR. If you're not able to make it to the store, don't fret – become a part of their social media campaign by simply  hitting the "Like" icon on the Kiehl's Facebook page. Kiehl's will donate $1 for each new fan!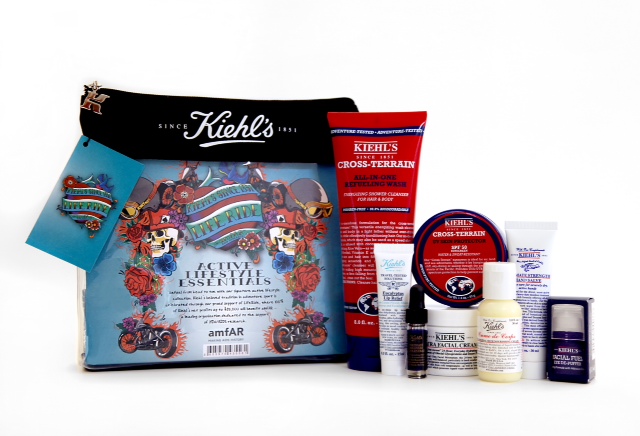 You can also purchase the Limited Edition Active Lifestyle Essentials Kit which includes Kiehl's new Eucalyptus Lip Relief (available only in this kit), full-size bottles of Cross-Terrain All-In-One Refueling Wash, Ultra Facial Cream, Cross-Terrain UV Face Protector SPF 50, Facial Fuel Eye De-Puffer, and deluxe samples of Creme de Corps, Ultimate Strength Hand Salve, and Midnight Recovery Concentrate. The kit retails for $74 and 100% of the proceeds will go to benefit amfAR!
For more information, visit Kiehls.com and keep up with the remainder of the ride on twitter by following Kiehl's at @KiehlsNYC and Christ at @KiehlsPrez.