For anyone that follows me on twitter or insta.gram, you may have saw the course by course play of my dinner at NoMad last night! Located on the ground floor of the NoMad Hotel in NYC's Midtown, the fancy shmancy hot-spot restaurant is divided into five rooms, the Bar area and Library which has a limited food menu and are great choices for a drink date. And then the highly coveted full dining rooms, The Parlour, Atrium and Fireplace (which is more so used for private dining events). Each room has it's own elegant and unique feel and decore based on it's title.
My group started in the Bar, where I ordered a "Paris is Burning", which combines gin with mezcal, St. Germain, pineapple and bitters. The time and care the bartenders take into preparing their drinks does not go unnoticed. It was delicious… I had three.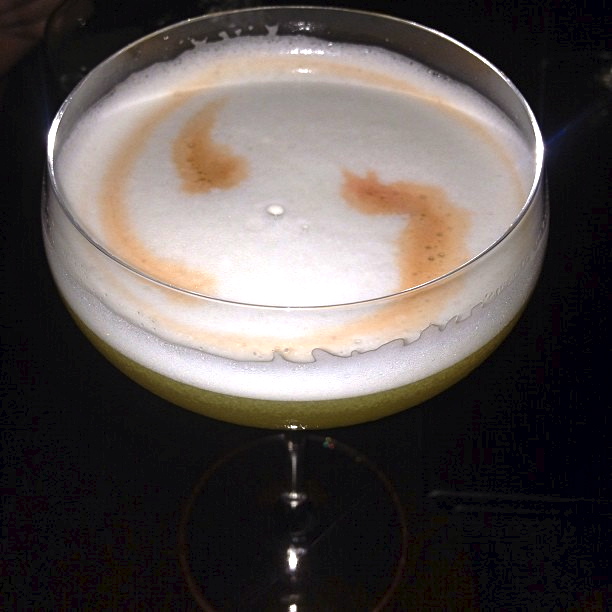 We then walked around the different spaces before being seated seated in the Parlor room…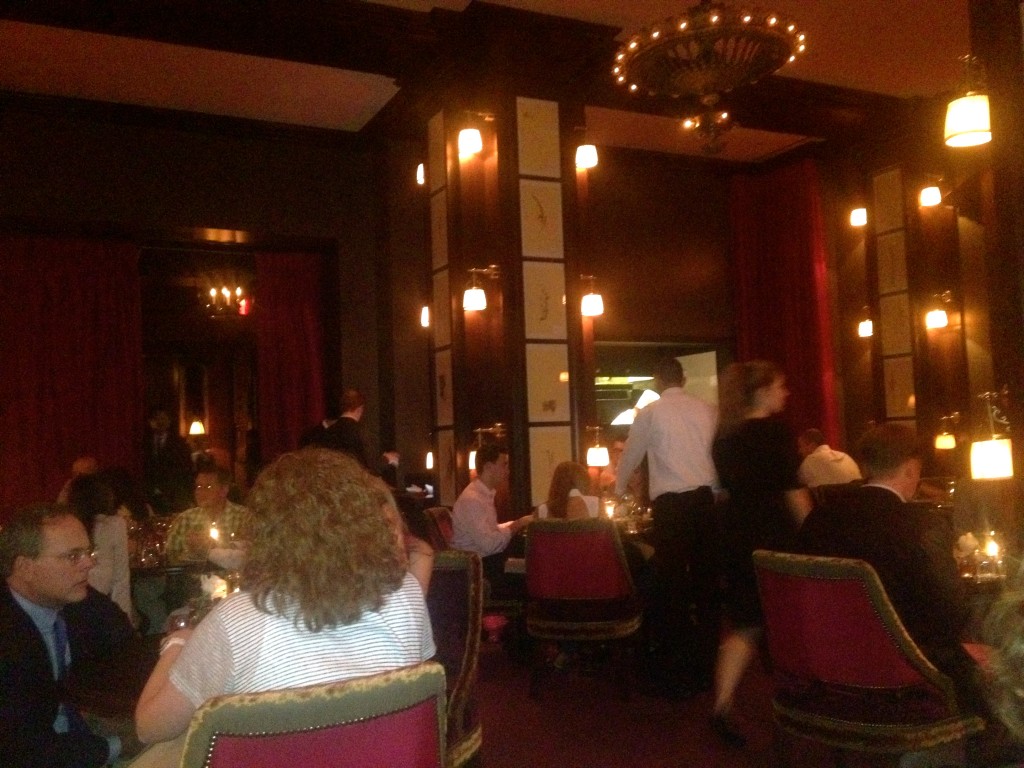 Ordering time! The menu is divided by Snacks, Appetizers, Entrees, and Dessert — and naturally we needed to order from every list (in order). Starting with Snacks menu we opted for the Radishes, which are butter-dipped with flour de sel and melt in your mouth!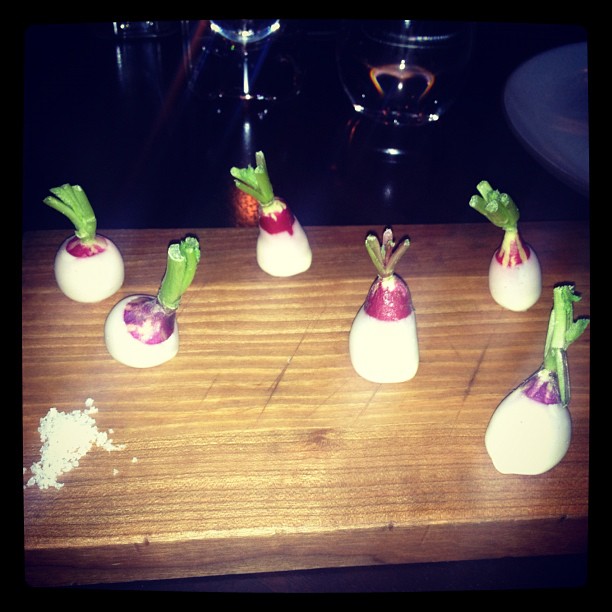 Then onto the Appetizers where we ordered the Radicchio salad with apples, basil & mozzarella, Snow Peas chiffonade with pancetta (on the side since I'm a peskatarian), and Egg poached with asparagus, quinoa & parmesan. The Snow peas we're exceptional! They were finely cut into almost a chopped salad form and unbelievable refreshing in the light lemon dressing. The Egg was on the creamier, rich side and the flavor and texture combination really worked! Everything was incredibly crisp and fresh in the Radicchio salad.
For Entrees we ordered the Roasted Eggplant smoked couscous, yogurt, merguez sausage (again on the side so my carnivore dates didn't have to miss out) and the Halibut slow-cooked with spring peas, saffron & lemon-thyme. Both were light dishes full of flavor and the caramelized onions on the Halibut were such a nice touch!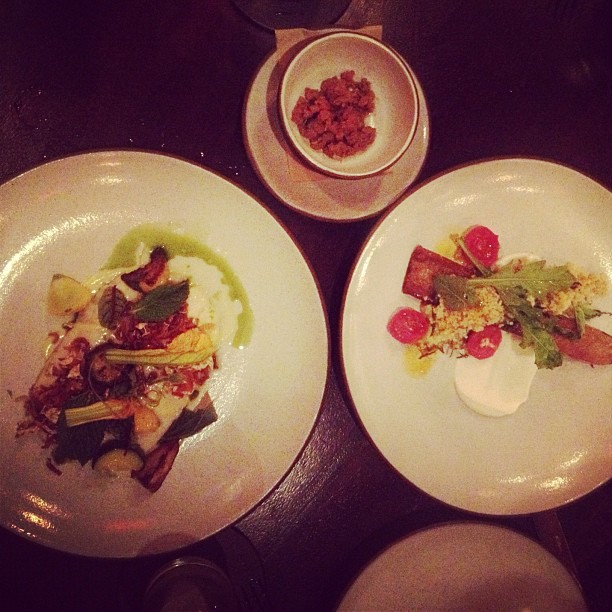 As for Dessert, we had to go for the widely-recommended Mike & Honey shortbread, brittle & ice cream. The combination of different textures and mixture between the flavors and consistency we're divine… it was heavenly.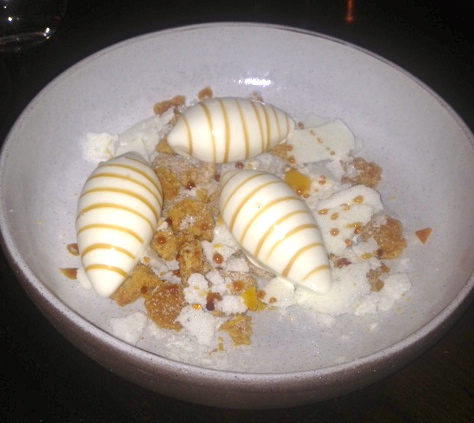 There wasn't a mediocre or unoriginal dish in anything we tried. A truly exceptional culinary experience from the atmosphere, service, drinks and dishes. I give it 4 starts and highly recommend making a reservation. Despite it being a very rainy NYC evening, the Bar area was packed and had a trendy, scene of it's own, while the dining areas (which are all large rooms) managed to have an intimate feel despite being at full occupancy. The staff is incredibly warm and accommodating, especially to vegetarians which is refreshing since I find most high-profile restaurants to be quite dismissive when it comes to changes of this nature. NoMad's Managing Partner Will Guidara stopped by our table and he's so genuine and lovely, it just made the entire experience that much better.
NoMad also has a Rooftop, which serves a five-course summer tasting menu open to the public and indoor lounge, open to hotel guests and five-course diners only. I wanted to peak the space but with it was storming out, I'll have to wait for next time!
For reservations and more information, thenomadhotel.com