We're keeping it simple this year and sticking to the basics since men are complicated enough to shop for. And while ties didn't make our list, that's mainly because that's the one thing my dad says every year "no more ties". (Under other circumstances I'd approve.) 7 great gifts for men:
1. A solid moisturizer – most men neglect a basic moisturizer as part of their daily routine. Not only is it great for their overall complexion, but also anti-aging. Which is why we're giving away 2 bottles of Taun, specifically formulated for him!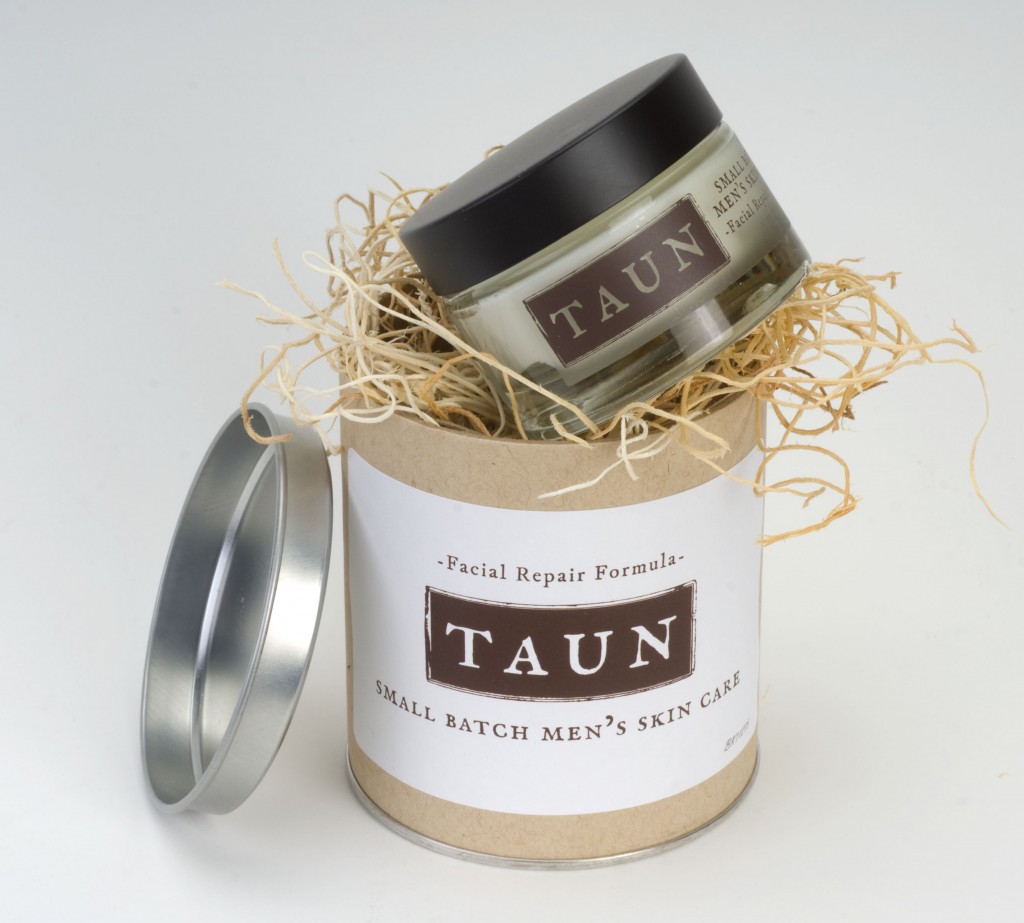 Taun Facial Repair Formula ($79/1.7oz) is a household favorite in my humble abode. All dad needs to know is it feels good and helps hydrate his skin (he'll like it, it absorbs quickly into skin and feels very refreshing). Why we love it: It's dermatologist-approved, and packed with anti-aging and moisturizing ingredients to help keep him looking young. The special blend of 13 ingredients, including retinol, niacinamide, hyaluronic acid, vitamin-C esters, peptides, jojoba oil, and apricot kernel oil, are designed to stimulate collagen production, neutralize free radicals (aka damage from the sun), even skin tone and color, and strengthen skin cell barrier.
WIN IT! We're giving away 2 bottles of Taun 1 on this blog on 1 on twitter! 
TO ENTER: Leave a comment on this post on why you'd like to win OR tell us what you plan on getting dad!
And/Or
Follow @TaunForMen on Twitter, and  tweet us your response using the hashtag#Win4Dad or tweet the following: Win @TaunForMen for Father's Day! RT to enter. http://bit.ly/KsCErM #Win4Dad
One winner will be picked from the blog comments and the other from twitter. Entries will be accepted until June 15rd at 8pm EST. US residents only. All federal, state and local laws apply.
2. Cufflinks!
How fun are these Esc & Ctrl Keyboard Button Cufflinks ($9.99)?  Makes for a fun gift for techy dads…
 3. Boat Shoes!
Sperry's Men's 3 Eye Boat Shoe by Band of Outsiders ($175) – Sperry has teamed up with Band of Outsiders designer Scott Sternberg to merge their classic Authentic Original style with funky detailing in a variety of colors and materials to add a stylish twist on a classic boat shoe. For the more conservative dad, Sperry has a variety of more classic styles starting at $75.
4. Shaving products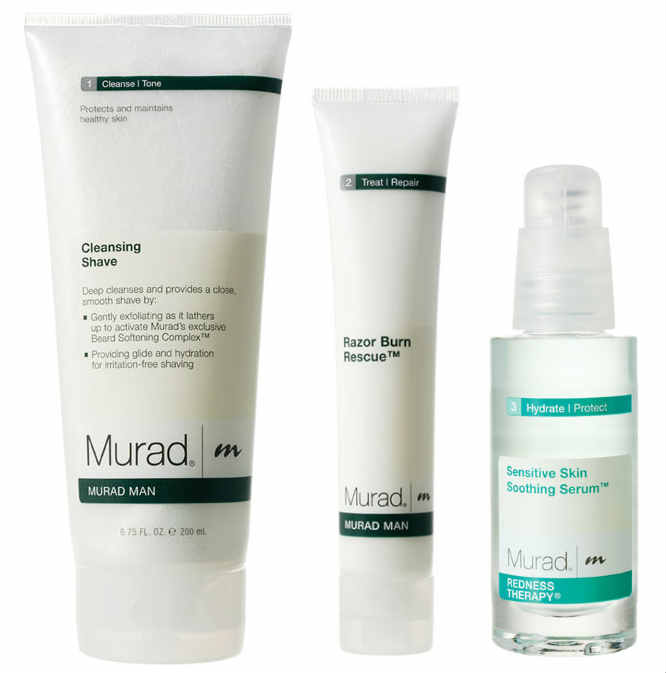 Unless he's a burly dude, dad shaves! So you can't go wrong with a shaving kit or products (he'll use it!). Murad has an extensive line of shave products starting with  Cleansing Shave ($28/6.75 FL. OZ.), a generous tube of antioxidant-rich cleansing formula that features Murad's exclusive Beard Softening Complex® and Mushroom Enzyme exfoliants to uncover stubborn facial hairs and provide an exceptional close shave (also works well for us ladies). If dad is razor burn prone (do you often see those little red bumps on his face?), consider adding their  Razor Burn Rescue ($35/1.5 FL. OZ.). It works to reduce ingrown hair, bumps and irritation with a formula packed with antioxidants and redness reducing anti-inflammatories. For sensitive skin add in the Sensitive Skin Soothing Serum ($49.50/1 FL. OZ.), which can be used anytime his skin rebels — whether it's from waxing or shaving, or a reaction to another product or allergin, it offers that instant feeling of relief while it reduces irritation and redness. This product is the perfect addition to his medicine cabinet for post-sunburn or other types of skin irritations (unless it's severe in which case consult a dermatologist) and a worthwhile splurge on a sensitive dad.
5. Travel Case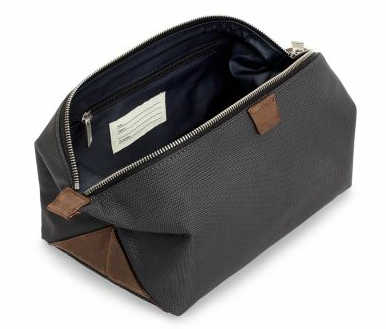 Jack Spade Luggage Nylon Carryall Case ($125) – Available in Charcoal and Navy, this sleek case is perfect for any traveling dad to carry his toiletries or otherwise. The bag is detailed with leather trim, custom die-cast Jack Spade hardware, and a fully waterproof lining.
6. Underwear! (how could we not?)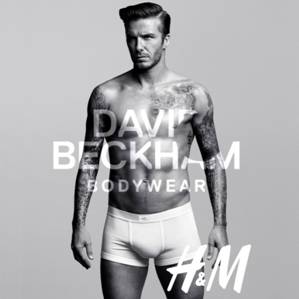 David Beckham Bodywear for H&M – Buy'em like Beckham. H&M released this collection earlier this week, including briefs, boxers, tanks, and tees, all starting at $12.95. And from now thru June 17th, buy 1 get one 50% off.
7. A personal shopper…
Trunk Club – Sign him up for Trunk Club (and buy him an outfit). Trunk Club is a technology-powered, personalized shopping service for men who want to look good but either don't have the time, interest or know how for shopping. It's simple to use: you talk to a stylist and tell them about yourself, they pick out gear that suits your needs and personality and send it you. They keep what you love and send the rest back at no charge.
Also high on my list is simply planning a day with dad! You'd be surprise how much men can get down with a spa day or tour of a distillery or winery. At the least buy him a card and take him out to to your er–his favorite restaurant!
We hope you have a very happy Father's Day! And please leave a comment below and share with us what's on your list for dad. We love hearing new suggestions!
Disclaimer: Sponsored giveaway, a complimentary sample of the skincare items were given to PC for post consideration. PC was under no obligation to write this post.
WinPrizesOnline: Sweepstakes and Giveaways