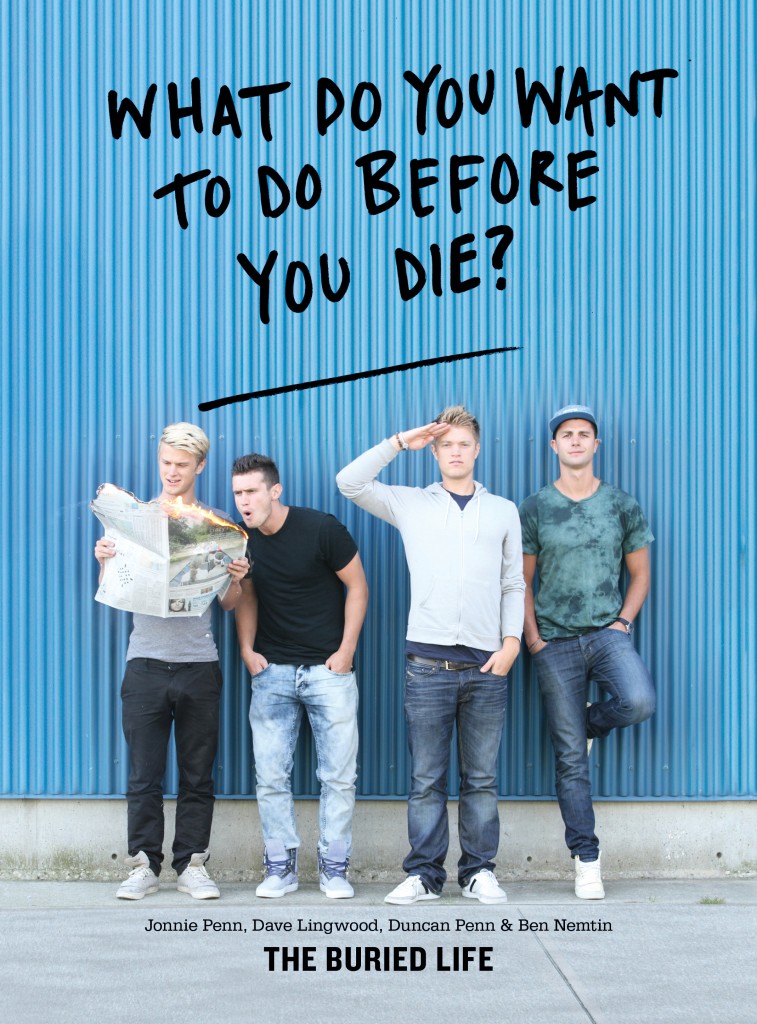 WIN IT! I'm gonna cut to the chase, not since I received my first copy of Oh, the Places You'll Go! by Dr. Suess have I wanted to give a book to so many friends, colleagues and readers as I do with What Do You Want To Do Before You Die? by The Buried Life. So we're giving away a copy to one lucky winner!
To enter, leaves a comment under this post telling us at least one thing you'd like to do before you die.
**Entries will be accepted until May 18th. US residents only. All federal, state and local laws apply. Good luck!
Now on to the book review…
###
Every morning for the past 10 years, I've woken up to a plaque that reads: "What would you attempt to do if you knew you could not fail?" It was a high school graduation present from my mom and question I've spent the last decade putting a lot of pressure on myself to answer; until recently when the book "What Do You Want to Do before you die" by The Buried Life found it's way into my home.
I'll admit, I wasn't familiar with The Buried Life when I was introduced to one of the founders, Ben Nemtin over email. In my defense, I live under a rock and don't watch much television. I'm still unclear on the sequence of events that landed me a copy, but I remember Googling The Buried Life and before clicking the link reading: "Four regular guys on a mission to complete a list of '100 Things To Do Before You Die' and to help and encourage others to go after their own list". Sounded interesting…
By the time the book arrived it had made the #1 New York Times bestseller's list (impressive considering it's only been on sale for less than a month. I take that back, it's just plain impressive no timeline attached). While that one-liner is an accurate description of TBL, the book was so much more then I ever expected. Started by four friends, Jonnie Penn, Dave Lingwood, Duncan Penn and Ben Newtin in 2006, the group — The Buried Life — came together as a way to cope with the pressures of adulthood, and the search of a greater purpose. They created a list of 100 things to do before they died, scrapped to rescue a '77 Dodge Coachman RV (named Bedadu) and set out on a journey.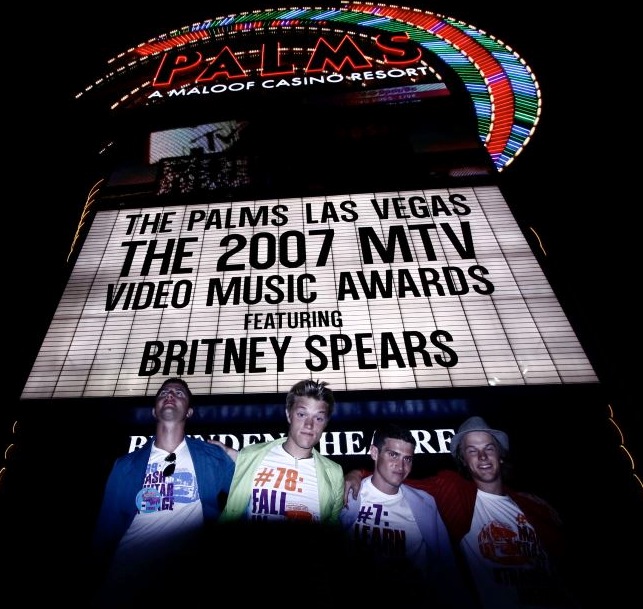 Six years later, they've successfully crossed off 80+ items off that list, had a reality TV show on MTV (#53) and now have written a bestselling book (#19).
The book spans roughly 30 pages of anecdotal material, covering how they started as well as some highlights of their favorite moments – which included crashing the MTV Video Music awards to cross 'Walk the Red Carpet" (#66) off their list. (They had me at matching ladies suits, which they picked up second hand store).
The rest of the book is a compilation of write-ins from fans sharing what they would like to do before they die. Their answers are illustrated throughout the remaining pages of the book that makes for a very visual PostSecret-like read.
Filled with humor, creativity as well as the hard realities of this world– it's absolutely 100% filled with heart and a great gift for anyone graduating, going through a midlife crisis, tough-time or otherwise in need or a little pick-me-up or perspective.
For a book that's 90% filled with statements that are 15 words or less, I found myself tearing over several of them; which was only countered ten fold by the amount that made me smile. The Buried Life are inspirations both in the way they live life to the fullest as well as making good on their pledge to encourage and help others to do the same.
As for my "What would you attempt to do if you could not fail" plague, this book has given me new perspective on the question. Instead or wracking my brain for one life-changing answer – I view it as a compilation of many different accomplishments I hope to fulfill. Like skydiving, which I finally did last year or being a bartender – which I concurred when I took it upon myself to jump behind the bar two weeks ago and pour a random group a round of Jameson shots; my career lasted about 2 minutes, but they were glorious.
It's also inspired me to be more kind and open to others needs. Like my ex-boyfriend who during the span of our 3 year relationship always wanted to have an art night with me. It never happened and I chalked it up to our busy work-life-travel schedules, but in actuality for the 100s of events he went to for me, that was the least I could have done for him. So a year late and a relationship short, I surprised him with a kids book filled with art activities which we can paint our way through. I may be no artist, but I'd like to be a good friend.
I've also decided to start a list of things I'd like to accomplish and I hope this book inspires you to do the same… starting with posting your first under this post for a chance to win a copy of What Do You Want To Do Before You Die? by The Buried Life.
For more information on the book and to purchase visit TheBuriedLife.com
Disclaimer: A complimentary copy was provided for post consideration. PC was under no obligation to write this review or host a giveaway. I just loved the book and wanted to share it with you!
WinPrizesOnline: Sweepstakes Play Instant Win