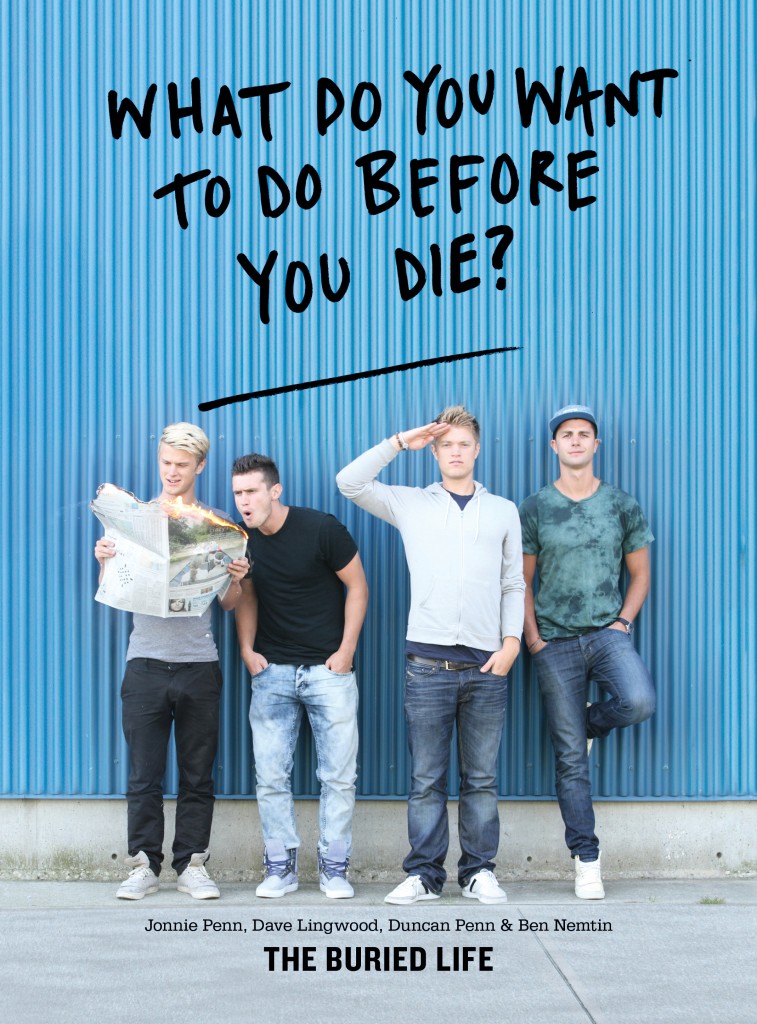 WIN IT! I'm gonna cut to the chase, not since I received my first copy of Oh, the Places You'll Go! by Dr. Suess have I wanted to give a book to so many friends, colleagues and readers as I do with What Do You Want To Do Before You Die? by The Buried Life. So we're giving away a copy to one lucky winner!
To enter, leaves a comment under this post telling us at least one thing you'd like to do before you die.
**Entries will be accepted until May 18th. US residents only. All federal, state and local laws apply. Good luck!
Now on to the book review…
###
Every morning for the past 10 years, I've woken up to a plaque that reads: "What would you attempt to do if you knew you could not fail?" It was a high school graduation present from my mom and question I've spent the last decade putting a lot of pressure on myself to answer; until recently when the book "What Do You Want to Do before you die" by The Buried Life found it's way into my home.
I'll admit, I wasn't familiar with The Buried Life when I was introduced to one of the founders, Ben Nemtin over email. In my defense, I live under a rock and don't watch much television. I'm still unclear on the sequence of events that landed me a copy, but I remember Googling The Buried Life and before clicking the link reading: "Four regular guys on a mission to complete a list of '100 Things To Do Before You Die' and to help and encourage others to go after their own list". Sounded interesting…
By the time the book arrived it had made the #1 New York Times bestseller's list (impressive considering it's only been on sale for less than a month. I take that back, it's just plain impressive no timeline attached). While that one-liner is an accurate description of TBL, the book was so much more then I ever expected. Started by four friends, Jonnie Penn, Dave Lingwood, Duncan Penn and Ben Newtin in 2006, the