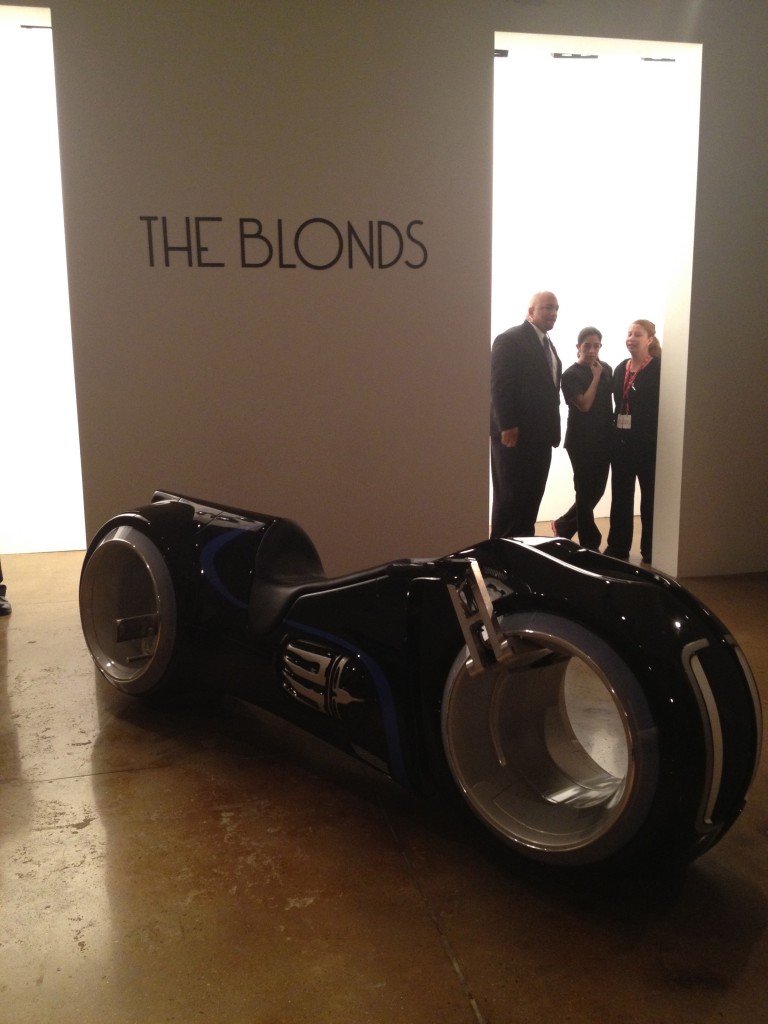 As I posted yesterday, everything from backstage, to the audience to the actual The Blonds Fall 2012 show was electrifying! What a scene, there could have been a fashion show just out of the outfits in the audience.
Unpredictable as ever and just as over-the-top show as we like to expect from a The Blonds Show it unforgettable with the Tron-like motorcycles draped across the stage, Phillip Blond taking the runway, blond ponytails coming out of laser cut motorcycle helmet's, crystal corsets, models that actually seemed to be having fun, Sebastian Suave… I mean really, does it get any better then that?
Shoes by Christian Louboutin and jewelry by one of my favorite avant garde brands, nOir!
THE SHOW (watch my youtube video!):
http://www.youtube.com/watch?v=CBVCjD8jNBQ&noredirect=1
{Phillip Blond takes the stage}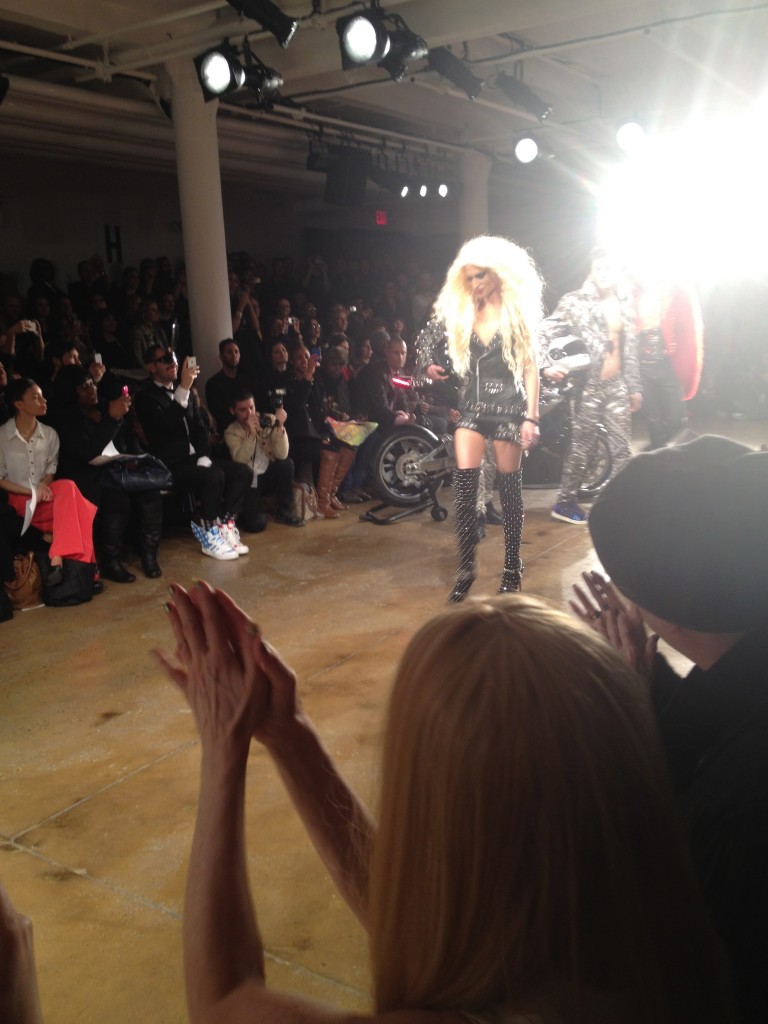 THE AUDIENCE:
{Robert Verdi takes a break from being photographed to be the photographer}
{Nigel Perry admiring the bike}