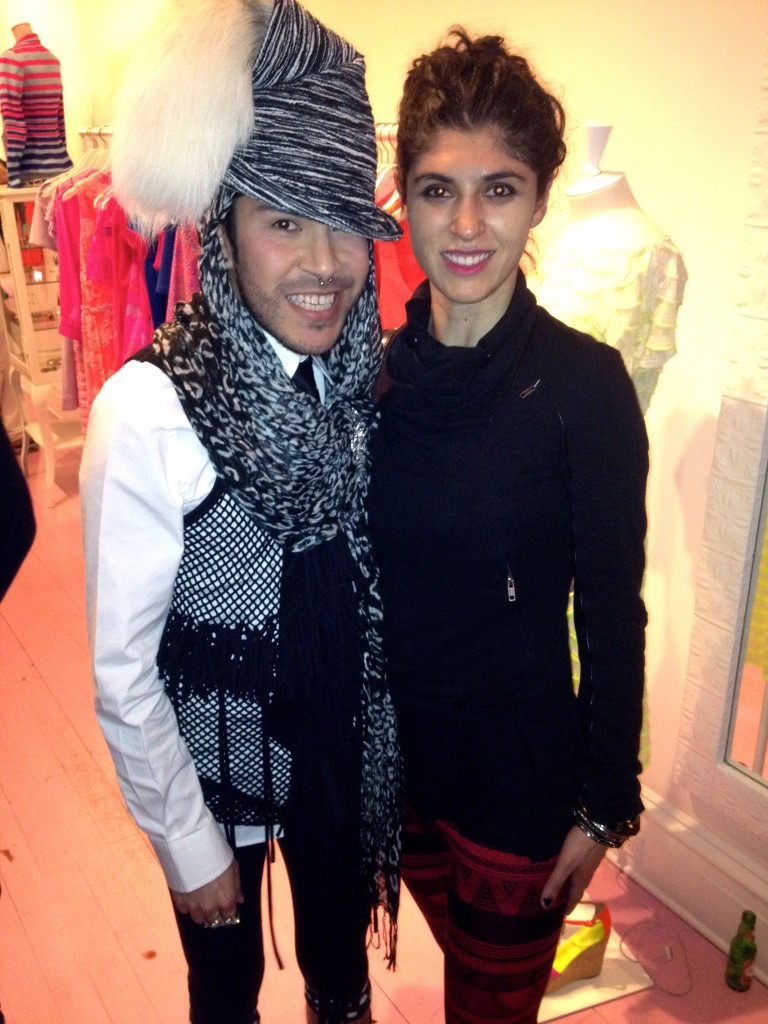 On Thursday Night, I had the pleasure of joining the surviving cast members of Project Runway All Stars and Nanette Lepore at her store in SoHo for a private viewing party of that night's episode. With only four contestants left, Mondo Guerra, Austin Scarlett, Kenley Collins and Michael Costello, this was a particularly exciting episode considering it would determine the 3 finalists that would be showing in the finale (for their chance to have their collection sold at Neiman Marcus!).
Nanette Lepore was a guest judge on the episode (along with Gorgina Chapman and Isaac Mizrahi) and the winner of the challenge would have their design sold at her store with the proceeds going to Save the Garment District. Despite some difficulty in hearing the episode from within the store, it was really exciting being with the designers as they showcased their designs, although much more nerve racking over waiting for the announcement of who was in and out. In all honesty, at the level these finalist are at I thought all the designs we're good. Austin, was safe, Mondo won and Kenley and Michael fell to the bottom. Michael design was a little long but I thought otherwise very LA and wearable (it reminds me of a T-Bags dress I once owned) and Kenley, who despite picking a fabulous print, cut the print a little off and was eliminated.
Once the winner was announced, the designers final garments we're put in the store for display and Mondo's mass-produced design went on the racks officially for sale ($298). It's so cute and spring, and I love that it has pockets! Congratulations Mondo!
{Season 1, Episode 10 Project Runway All Star Dresses}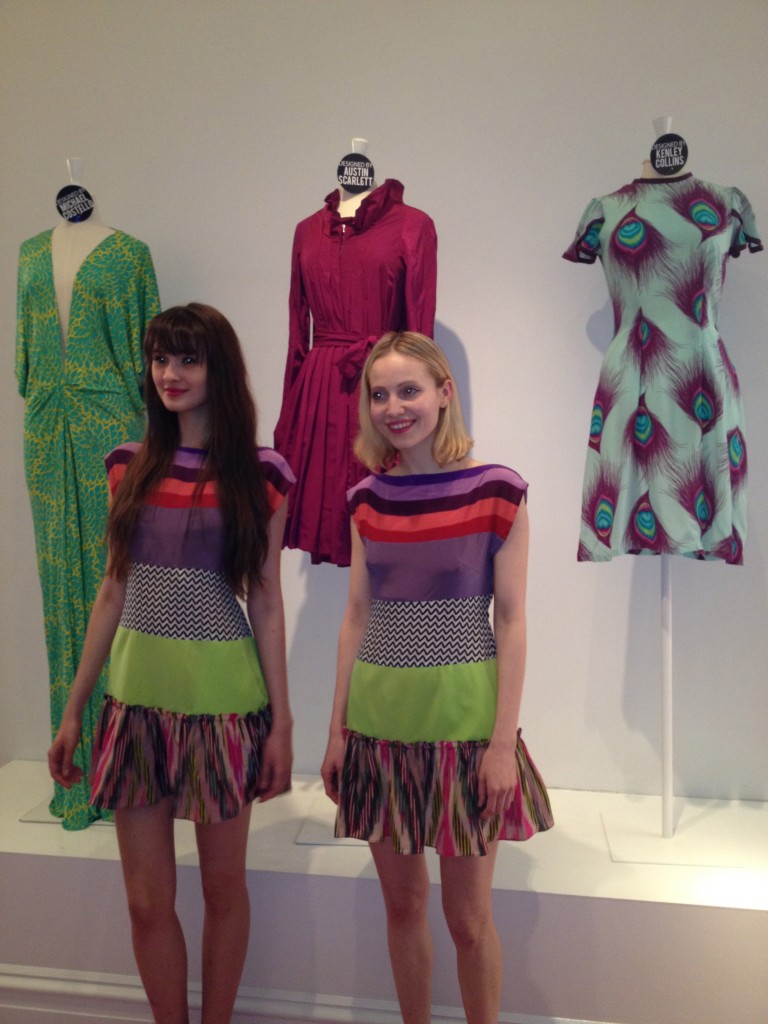 {Austin adjusting his dress}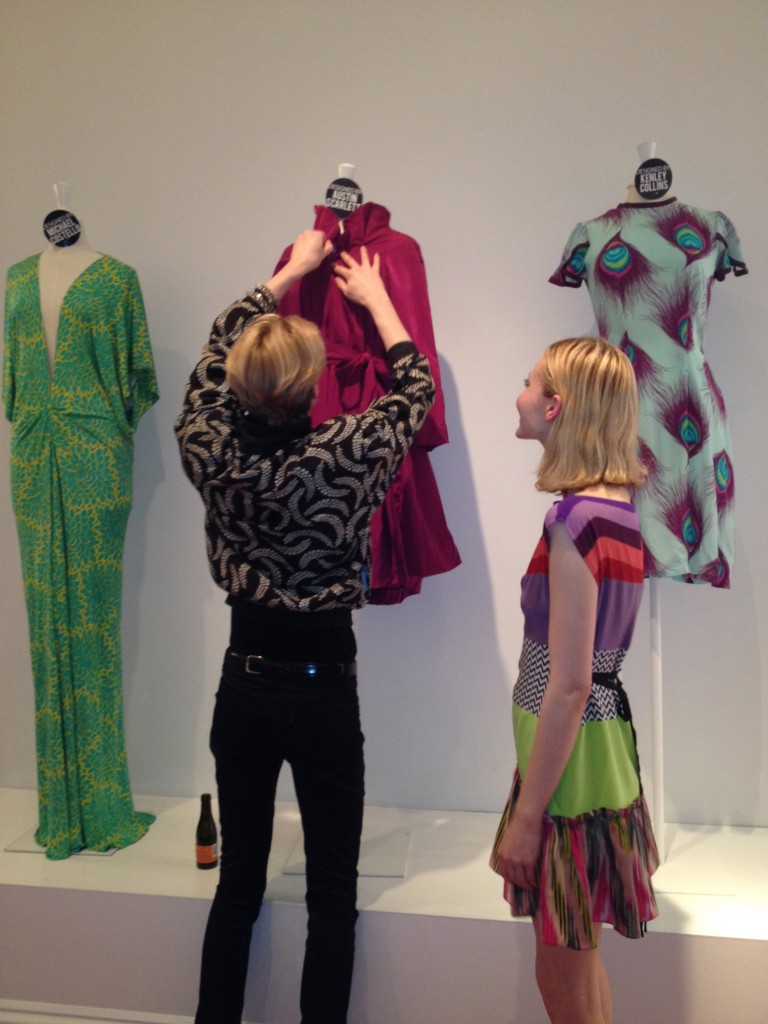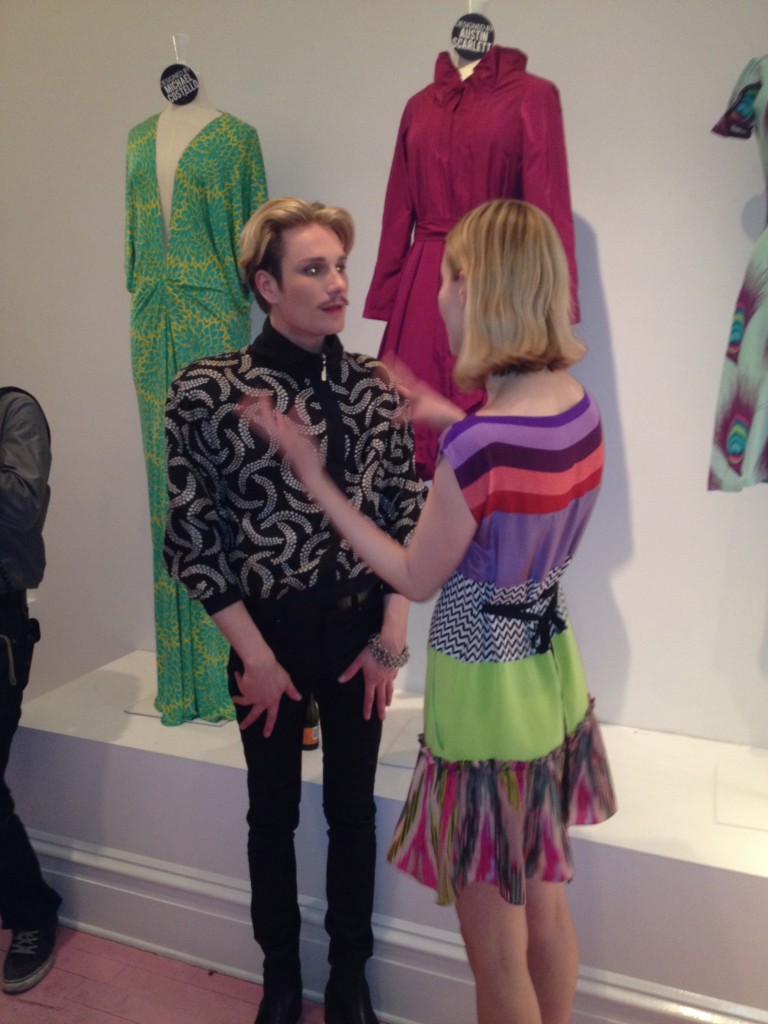 {Nanette Lepore and Kenley showing there's not hard feelings over her elimination}