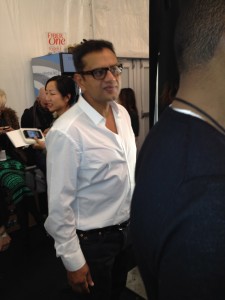 If you haven't checked out the pictures from the Naeem Khan Fall/Winter RTW Collection, you should! Inspired by Italian actress Monica Vitti, the designer wanted to do a collection that referenced Italy in the 1960s and capture the beauty of the era. Draped in floor-length dresses, with exotic prints and sparkles; the designs are based on a black, white, cream, and gold color scheme. (the collection can be viewed on style.com).
Minutes before sending his collection down the runway, I was backstage with the designer while the models got primped and primed. And unlike many of the over-the-top looks we've seen this fashion week, this is a very achievable hair, makeup and nail look for all of you at home looking to create the look.
HAIR: Bumble and Bumble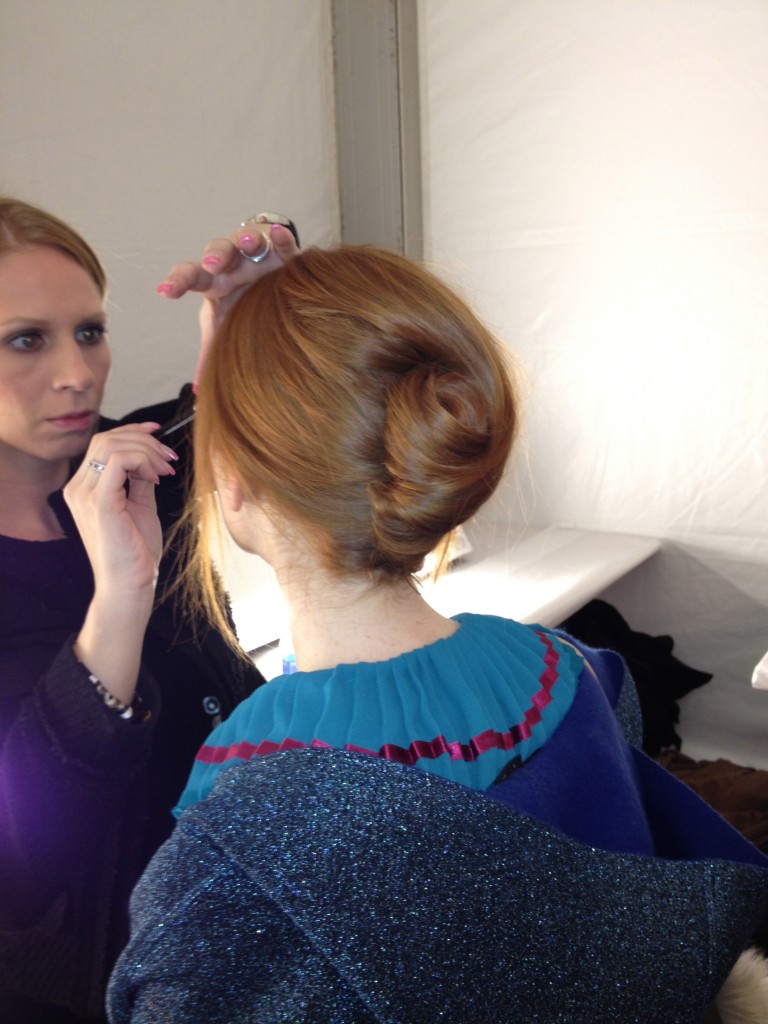 LEAD Stylist: Laurent Philippon for Bumble and Bumble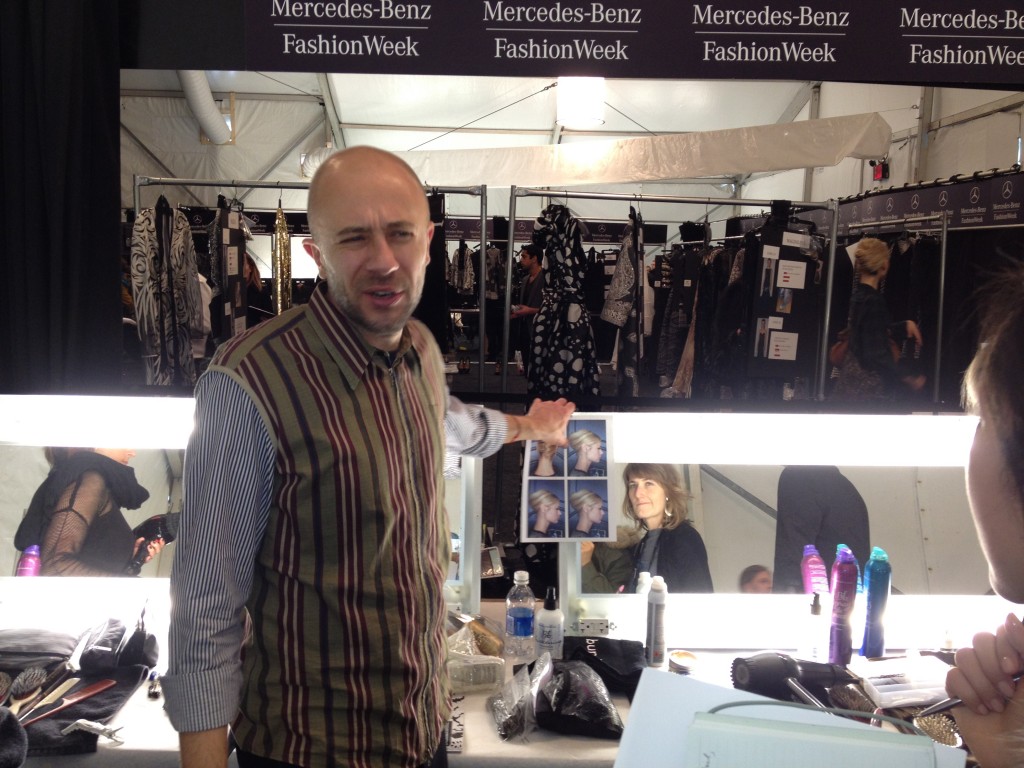 LOOK: Effortless French Twist. Made to look as if it were done in one try.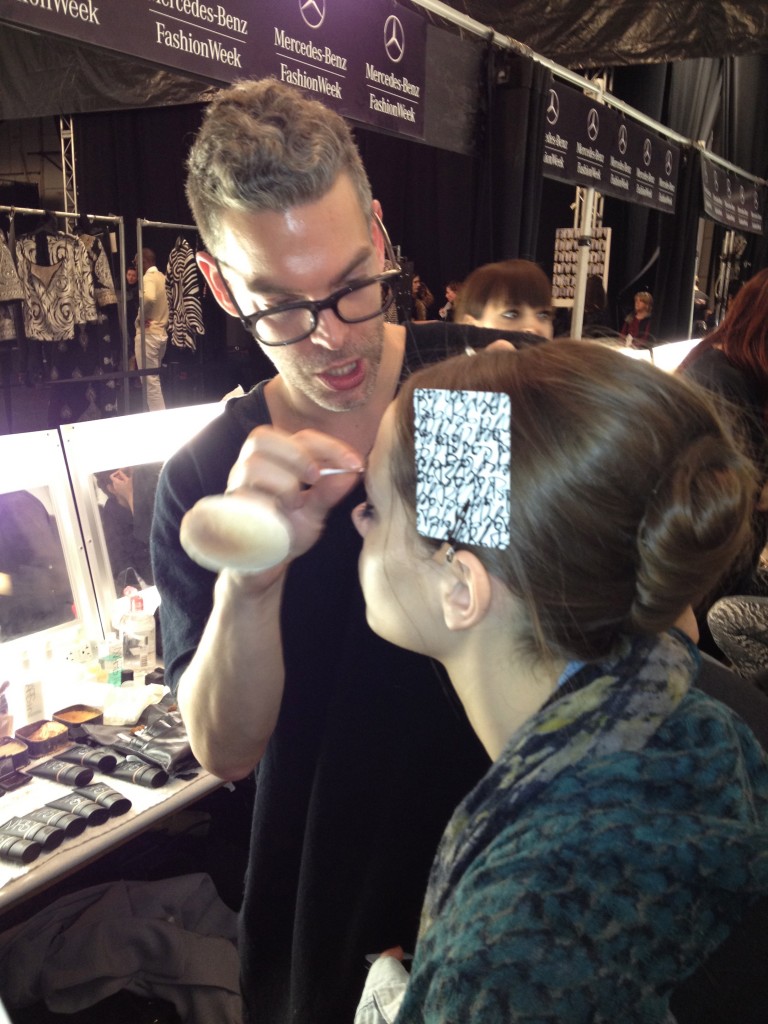 PRODUCTS USED: Bumble & Bumble's Thickening Hairspray, Hair Powder, Spray De Mode, and Styling Wax
HOW-TO: Part the hair down the center and spray hair with B&B's Thickening Hairspray. Blowdry, combing down the sides and spraying B&B's Hair Powder at the roots. Section the back of the head and blowdry it very smooth in sections. Backcomb just the roots at the crown and mist with Spray De Mode. Pull B&B's Styling Wax through the hair then mist their Hair Powder all over. Twist up into a French twist pulling at the front hairline to create softness.
MAKEUP: NARS Cosmetics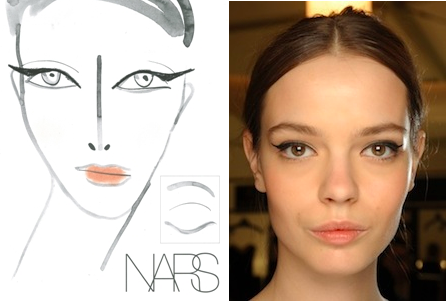 LEAD STYLIST: James Boehmer, NARS Director of Global Artistry
LOOK: "The look is all about the precision, sharpness, and blackness of the line," said James Boehmer, NARS Director of Global Artistry. "Everything else has that 'barely there' feeling. The eye line has to be really sharp and pointed up towards the temple – it's not a cat eye, and it's not a wide eye. It draws the eyes up."
PRODUCTS USED: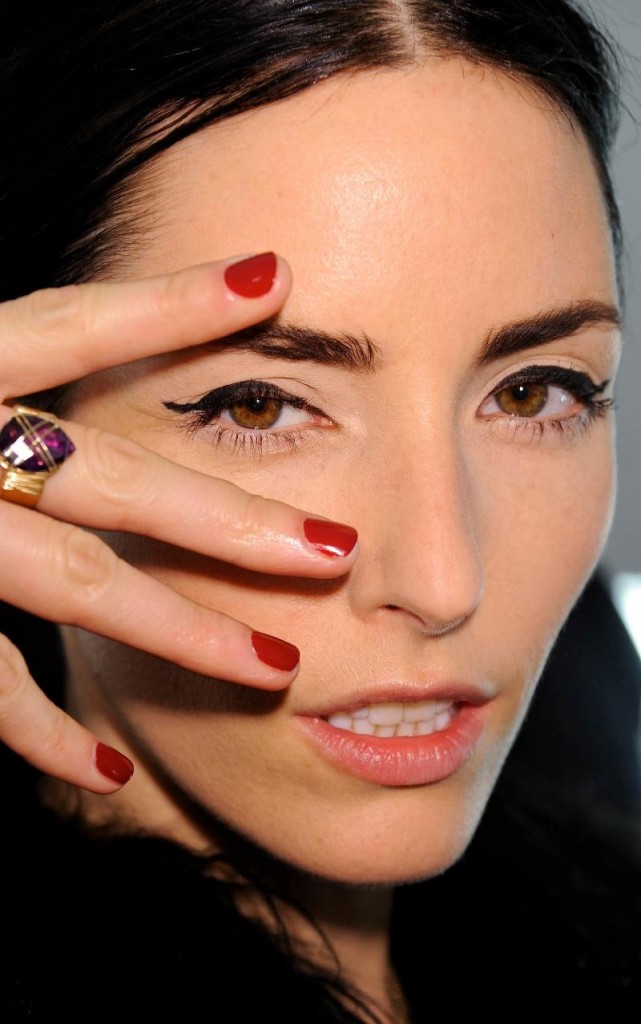 FACE
·         Pure Radiant Tinted Moisturizer SPF30/PA+++
EYES
·         Carpates Eyeliner Stylo (new for Fall 2012!)
·         Larger Than Life Lengthening Mascara
LIPS
·         More Velvet Matte Lip Pencil (new for Fall 2012!)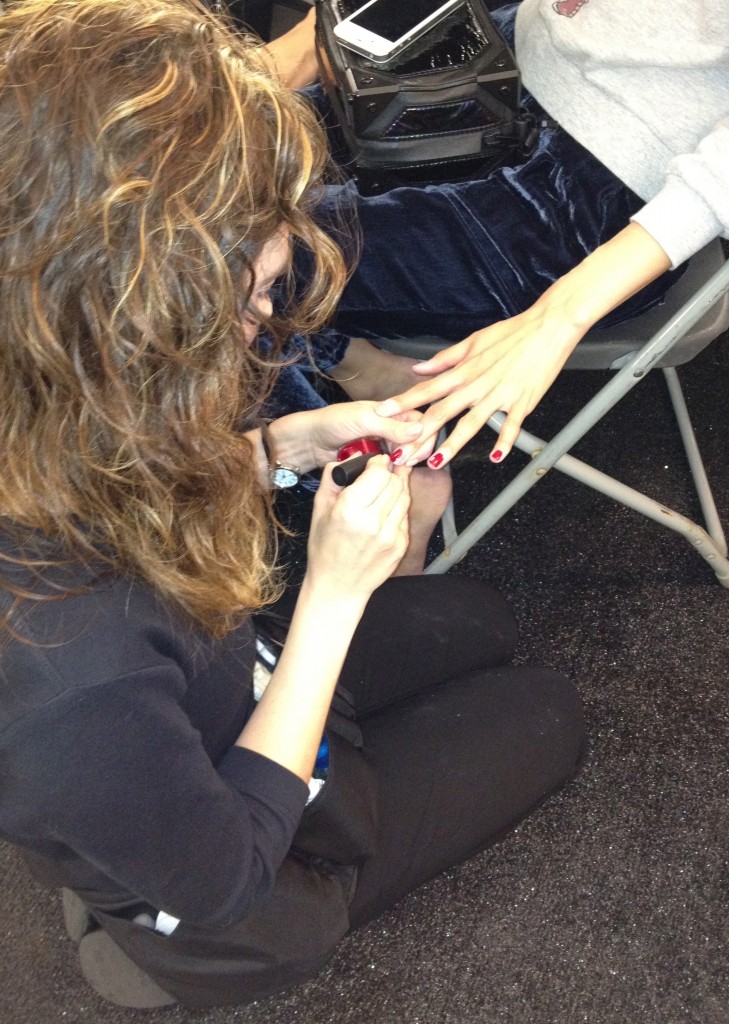 NAILS:
Creative Nail Design
 (CND)
LEAD STYLIST: Angi Wingle for CND
LOOK: A seductive blood-red manicure to pop against the black, white, cream, and gold color scheme of the collection.
PRODUCTS USED: CND Colour in Bloodline