I'm very excited to announce that I'm working on an amazing event, Under the Stars with Susan Miller and Todd English on December 15th and I hope some of you can make it!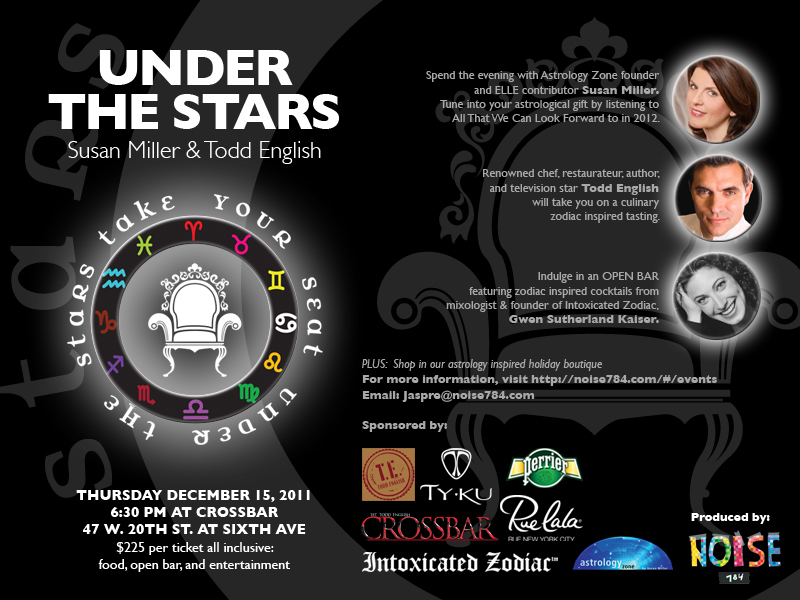 Spend the evening with internationally known astrologer, and founder of AstrologyZone.com, Susan Miller (freak out!) as she guest lectures on "What to Look Forward to in 2012". The event is hosted by renowned chef, restaurateur, author, and television star, Todd English who will be taking guests on a culinary journey with a zodiac tasting tailored to the evening.
Indulge in an open bar featuring cocktails inspired by the zodiac from mixologist and founder of Intoxicated Zodiac, Gwen Sutherland Kaiser and enjoy complimentary CND Shellac Manicures.
WHEN: December 15, 2011 – 6:30 to 11 pm
WHERE: CrossBar at the Limelight, 47 W. 20th St. at Sixth Ave, New York, NY 10010

COST: Pretty Connected readers get a reduced ticket price of $175 (original price $225) or two tickets for $325 and can be purchased online HERE