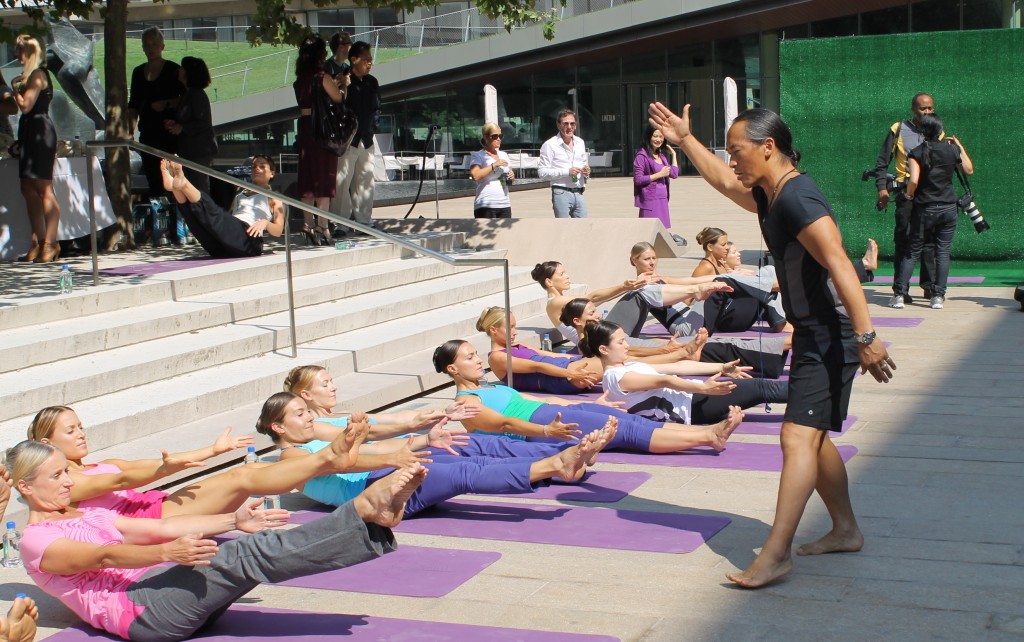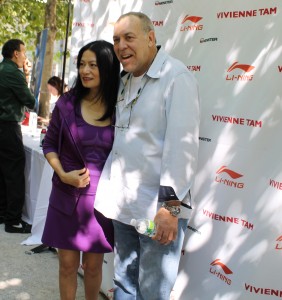 While designers debuted their spring 2012 ready-to-wear collections during New York Fashion Week, Vivienne Tam decided to take the opportunity to present her new Fashion Yoga Collection. Utilizing the outdoor space of Barclay's Capital Grove within Lincoln Center she strayed from the usual models standing around, while the press takes their picture and went with a more interactive route. Lead by yoga experts, Rodney Yee, they created a living and breathing fashion yoga installation. During the presentation, 20 female yogis, dressed head to toe in Tam's new line performed a choreographed yoga session, lead by Lee.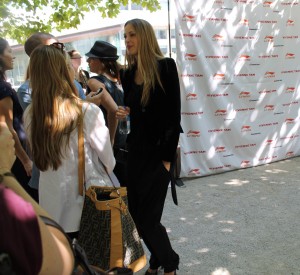 Vivienne Tam explains, "I've been practicing Yoga since the early 90's as it provides me with a sense of peace and focus. With my crazy schedule, regularly flying back and forth from Hong Kong to the United States, Yoga has been the one thing that not only keeps me focused but provides me with a sense of peace and better energy. My one frustration was that I could not find athletic apparel in fashionable styles and colors that I could wear to the Yoga studio and then to the office or anywhere else in my everyday life. Because of this, I decided to create a Fashion Yoga Collection."
As a result, Tam's mission was to create the modern women's Fashion Yoga Collection, a lifestyle line that takes women from Yoga to everyday living. Stylish and functional was the goal. She even tapped into the mind of leading Chinese athletic apparel brand owner and Olympic Gold Medalist, Li Ning, to create a truly harmonious partnership between the fashion and athletic apparel world.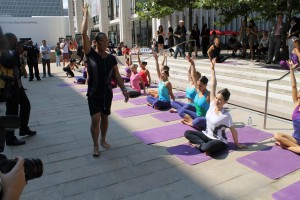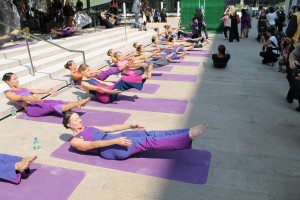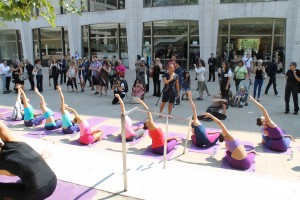 It's a cute collection and I love the vibrant colors and especially the razorback tops, but it definitely looks like yoga-wear to me. I'm not entirely sure I'd role into the office in it — or not anymore then I would any other yoga collection from somewhere like Lululemon.
The line will be available online spring 2012 ranging in price from $65 to $210 on viviennetam.com