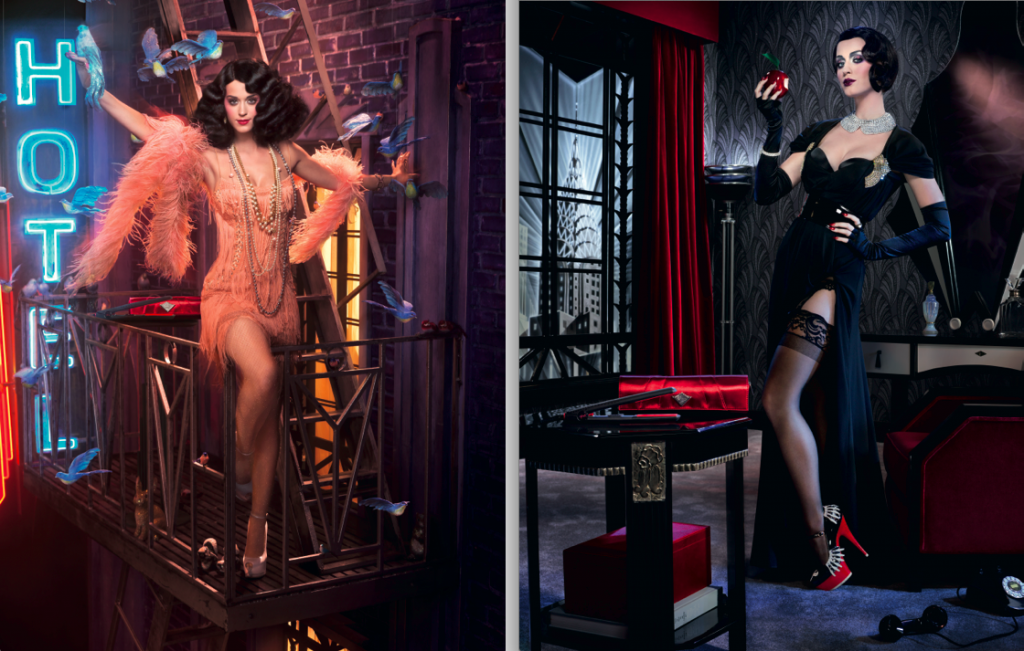 Hair Straightener, extraordinaire brand, ghd is partnering with Kate Perry again this season for their new Scarlet Collection Limited Edition. The Art-Deco inspired collection was photographed by the infamous, David La Chapelle (he also shot the previous Perry/ghd campaign), in a twisted, vampy fairytale scene, of which Perry portrays a sultry Snow White set in Manhattan during the roaring 1920s — which all reads very burlesque to me. Armed in a rich scarlet case, the straightener is all black with red plates.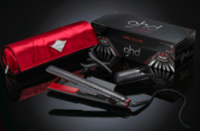 I love this brand. I recently acquired my first ghd straightener, and I find it so original the way they embed elements of fashion and art into every collection. If you're looking to invest in a high-quality, high-fashion styling iron check them out. I'm hooked on my 1″ styler iron — it has a swivel cord so it never tangles or is uncomfortable to use at any angle of straightening; it beeps once it's reached it's optimum temperature 347-365 degrees fahrenheit; and goes into sleep mode after 30minute if not used (which is a feature I very much appreciate since it's irradiated my fear of leaving the house with it on). Only downfall is you can't adjust the head settings, which isn't much of a problem for me since I need it at a high setting for my frizzy, thick hair. Plus, I was taught it's better to go higher heat with quick strokes, then longer strokes with lower settings. And as an added bonus all of their collections come in a stylish (heat-resistant) travel ready purse.
The new Scarlet Collection Limited Edition ($240) will be available November 1st on www.ghdhair.com and Sephora stores nationwide.