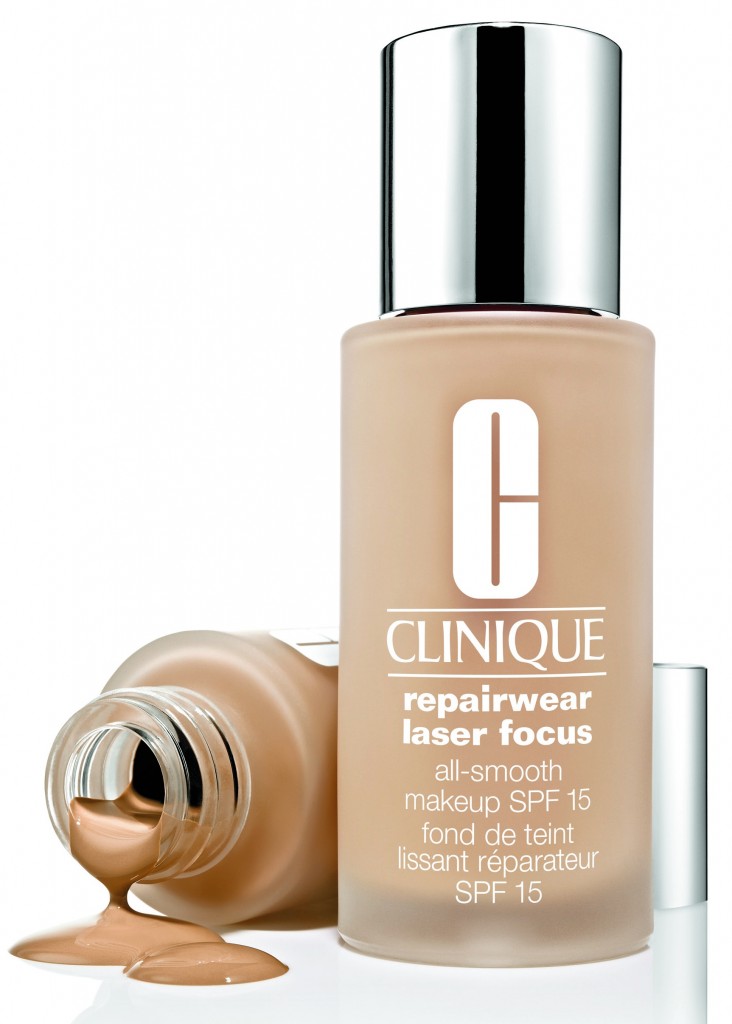 This month, Clinique introduced their new foundation, Repairwear Laser Focus All-Smooth Makeup SPF 15. Coupling their latest foundation formula with the technology of their existing anti-aging serum, Repairwear Laser Focus Wrinkle & UV Damage Corrector to create the ultimate de-aging foundation.
As the #1 prestige foundation brand in the world and innovator of integrating technology into their foundations to address skincare concerns, it's no wonder Clinique has taken this 360 approach to anti-aging.  Especially since anti-aging is currently the leading growth category in skincare. Repairwear Laser Focus All-Smooth Makeup SPF 15 helps improve skin's texture both immediately and over time, and works to prevent future damage. The long-lasting, lightweight, moisturizing formula, which is oil-free and non-acnegenic, offers medium coverage with a smooth application yielding a picture perfect, flawless finish, which we put to the test!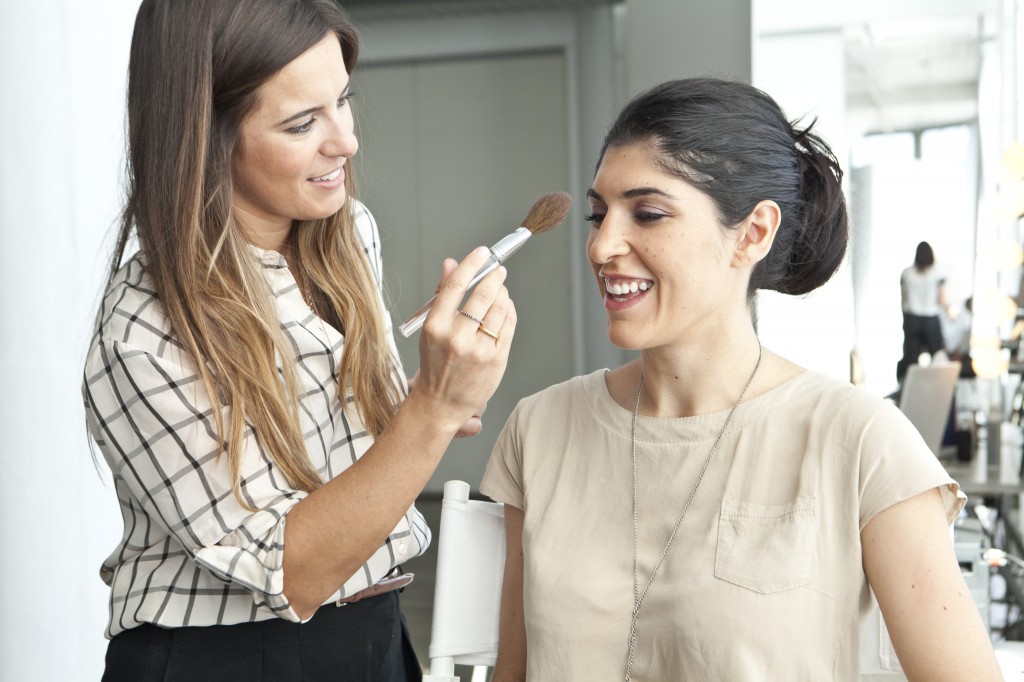 I joined Clinique's newly appointed Global Colour Artist, Jenna Menard for a makeover. It's obvious from her book of endless editorial covers and celebrity features, Menard has a divine talent and ability to create incredibly stunning looks that are both clean and flawless while still managing to accentuate her subjects natural beauty. And how exciting for me I had the honor of meeting her and getting her to do my makeup!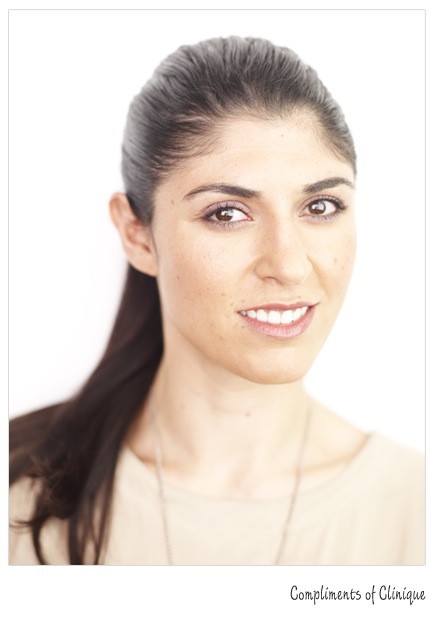 While I'm not the most photogenic person it's hard to deny that my skin has an even complexion and is flawless! No airbrushing, or touch-ups here. The makeover also incorporated some of my other Clinique favorites, including their Chubby Sticks and Quickliner For Eyes in shade Really Black (just how I like it!). If you're a tinted lip balm or black eye pencil junkie like myself, definitely check them out.
For more information or to purchase Clinique Repairwear Laser Focus All-Smooth Makeup SPF 15 ($32.50) visit Clinique.com
Disclaimer: A complimentary sample of Clinique Repairwear Laser Focus All-Smooth Makeup SPF 15 and the products used during my makeover with Jenna Menard we're given to Pretty Connected in the gift bag. Pretty Connected was under no obligation to write this review.