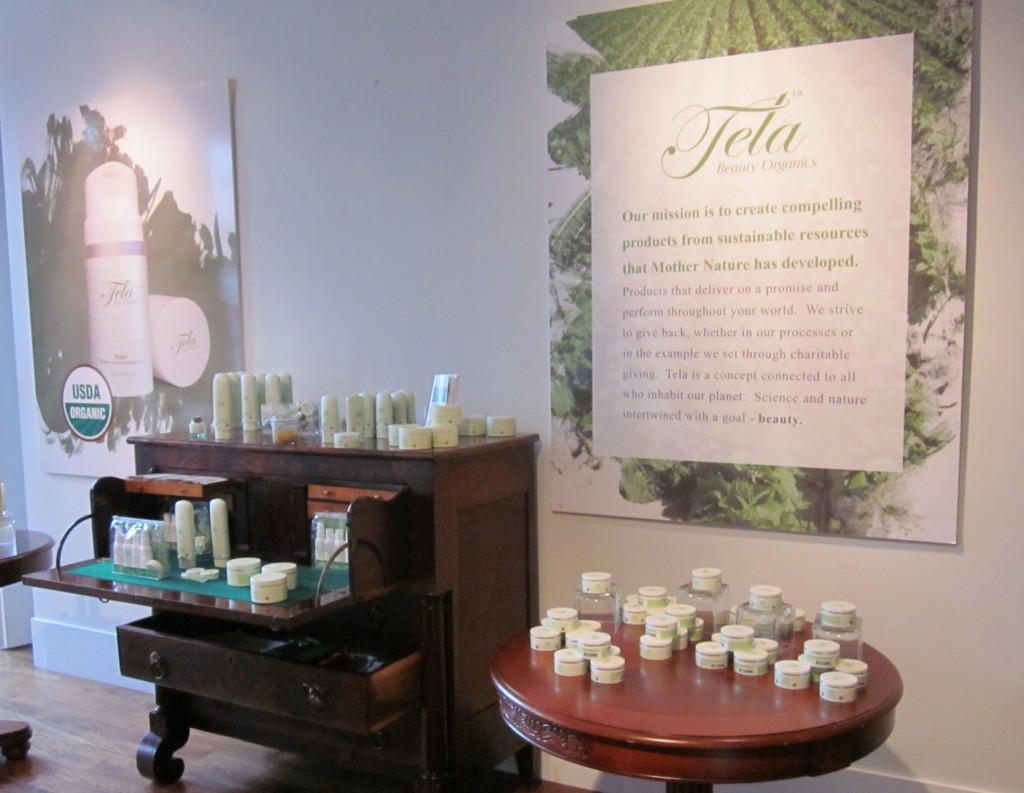 On a miserable day in NYC, I walked into Philip Pelusi's Tela Design Studio with my unruly, frizzy, rained on hair ready to try their new 85% USDA certified organic keratin smoothing hair treatment ($125). Unlike most keratin treatments on the market, this one is plant based (most are extracted from animals) and free of formaldehydes, sulfates, and parabens.
The semi-permanent hair care lasts 4-6 weeks and contains Pelusi's patent-pending phyto ceramide complex, which works to rearrange the keratin bonds deep with hair to help renew hair to a silky and lustrous state while smoothing and straightening. Now I'm no stranger to Keratin, I've tried different types of treatments as well as styling products that contain it, however this was my first plant-based experience.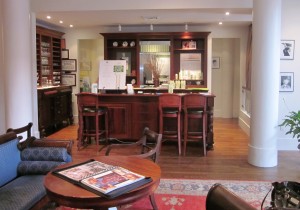 The first major difference I noticed was the process. Post shampoo and conditioning, the product was applied with a brush onto towel-dried hair in sections (similar to the way hair color is applied) and it smelled heavenly! It carries Philip Pelusi signature lavender scent. The formula is completely non-toxic so the smell of chemicals you generally endure were completely void (your stylist can even apply it without gloves). My hair was then blown out with a hair dryer prior to being flat ironed to perfection.
My unkempt hair went from tragic to triumphant. It was silky-smooth, with enough shine to warrant putting on your sunglasses. And it looked so long!  Once applied it's recommended to wait 8-24 hours before shampooing with Tela Beauty Organic's shampoo (other keratin treatments generally suggest 24-48 hours). It also doesn't change the matrix of your hair (some remove or reduce your natural curl), Tela's just alleviates the frizz.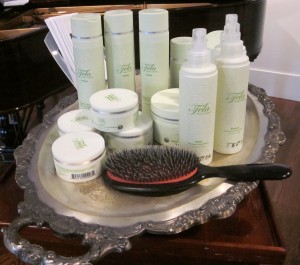 I have wavy, full hair that gets oily in the front and dry at the ends, so my stylist recommended a regimen of their Balance Shampoo, Curly Conditioner, Reduce (a styling smoother that helps tame frizzy, curly and coarse hair and has thermal protectants to mask hair from the damages of heating tools) and Healer (a USDA Certified 100% organic damage and split end repair treatment that protects against damages from heat and everyday styling). Now in my third week, the treatment has behaved much like a long lasting deep-conditioning treatment. My hair is noticeably softer and less frizzy (even without styling). And if flat ironed, appears to only improve the next day without washing, which is a huge improvement since I'm a tosser and turner (which usually turns my hair back into a poof-ball when I wake up).
To learn move visit Tela Design Studio, 31 West 12th Street, NYC
Disclaimer: The service and products described in this post were given complimentary to Pretty Connected by a company representative. Pretty Connected was under no obligation to write this review. See my About/Disclosure tab for more information.