You know what, I've barely scraped the surface on today and it's already the best 4th of July weekend EVER!!!
Saturday, I spent the day sailing up the Hudson on my friend Craig's boat, with my Burning Man crew. At night we docked at Boat Basin and through a little birthday party for Nick!
All aboard the Mochson boat!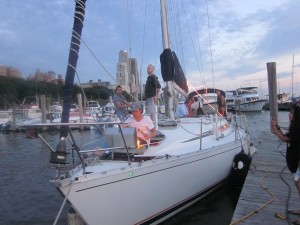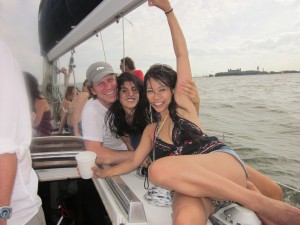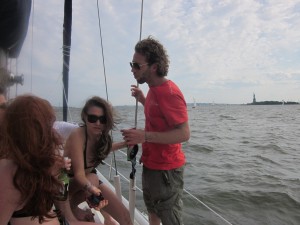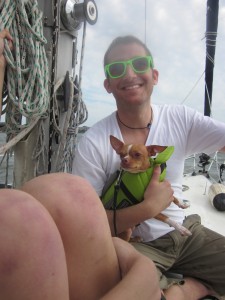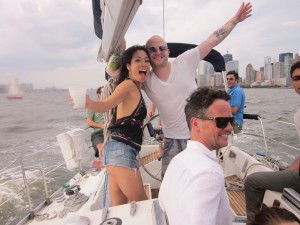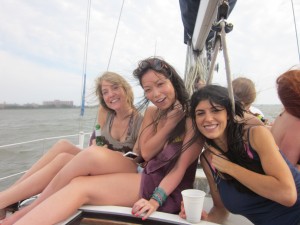 Sunday, my fellow fashion blogger, Elizabeth and I headed up to New Canaan, CT for Jon Streep's annual 4th of July party. Tragically, they are selling the house so this would be my first and last one to celebrate with the host. I had a blast! It's been a while since I've been to a house party this epic. Everyone was super welcoming, the beer pong and ping pong was going in full force, while the band jammed in the background. Despite questionable weather, I was able to take full advantage of the pool and hot tub and my favorite part — the deluxe slip and slide! It was unreal, I've never been in an inflatable one before! It was so fun!
Welcome to the party!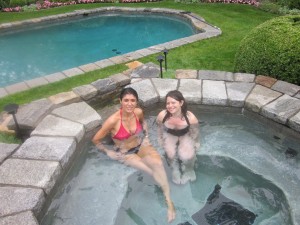 Slip and slide time…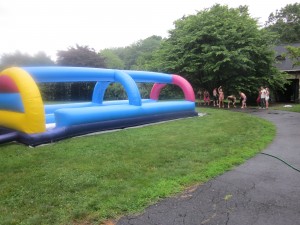 We ran!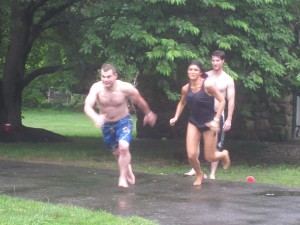 We Slid!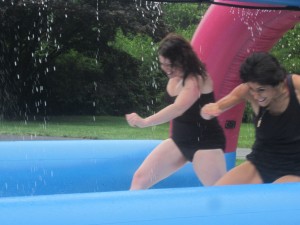 We bounced!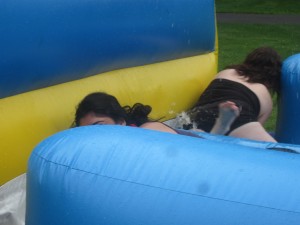 Thank you Jon for being the best host!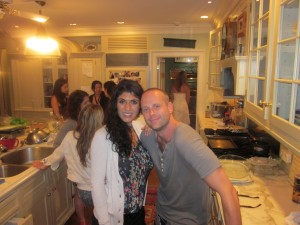 And of course me being me, I got a little Town and Country and had a minute of pretending this was my home…some day!