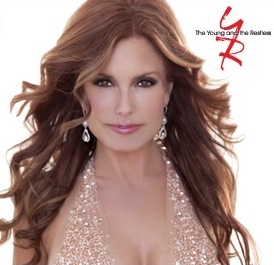 This is awesome! I mean seriously awesome! Emmy Award winning soap opera, "The Young and the Restless" today after being on air since 1973 brings Jabot to life! If you're watching Y&R today you should know the discussions about launching Jabot on HSN are not fiction. Fusion Brands has struck a licensing deal with CBS Consumer Products and Sony Pictures Television to bring fans a full line of Jabot color cosmetics and skincare products.
The Young and The Restless hits a sentimental cord for me. I grew up on the soap opera. My grandmother falls into the classic immigrant story of turning to soap operas to help her learn English when she moved here. And by the time she did, she was a loyal fan. While I can't attest to watching it regularly now, I do tune in once in a while (like today) to see what's happening in Genoa City.
Y&R actress, Tracey Bregman (aka Lauren Fenmore) will appear as the face of the line and will host a HSN special for the collection on June 21 and 22. Ranging in price from $15 to $45, Jabot will also be available in Ultra stores as of October.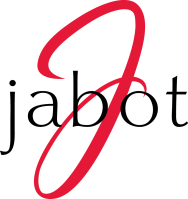 While I think this a brilliant idea, I would have thought it would have been more beneficial a decade ago when soaps were at their prime. They seem to be a dying breed what with us saying goodbye to Guiding Light and As The World Turns this year (both on the same network as Y&R).  Still, it takes a lot of awareness to launch a new beauty brand with all the competition out there. And Y&R already has a large viewership they can maximize on with a unique positioning. So considering we can't go back in time, there's really no time like the present.
Only question now is who will control it, the Newman's or the Abbot's?
For more information on the Jabot Red Carpet Collection visit ShopJabot.com