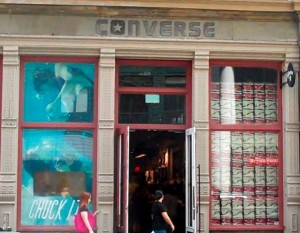 So I finally got around to visiting the newish Converse store on Broadway and Spring Street to spend the gift card I received in my Lucky Magazine's FABB conference gift bag. Since retiring two pairs of chucks last summer (my beloved black and turquoise pair), I was overdue to replace them. I committed to low-top reds ($45) but wanted to visit their NYC Flagship store to spend the remaining balance on getting them customized.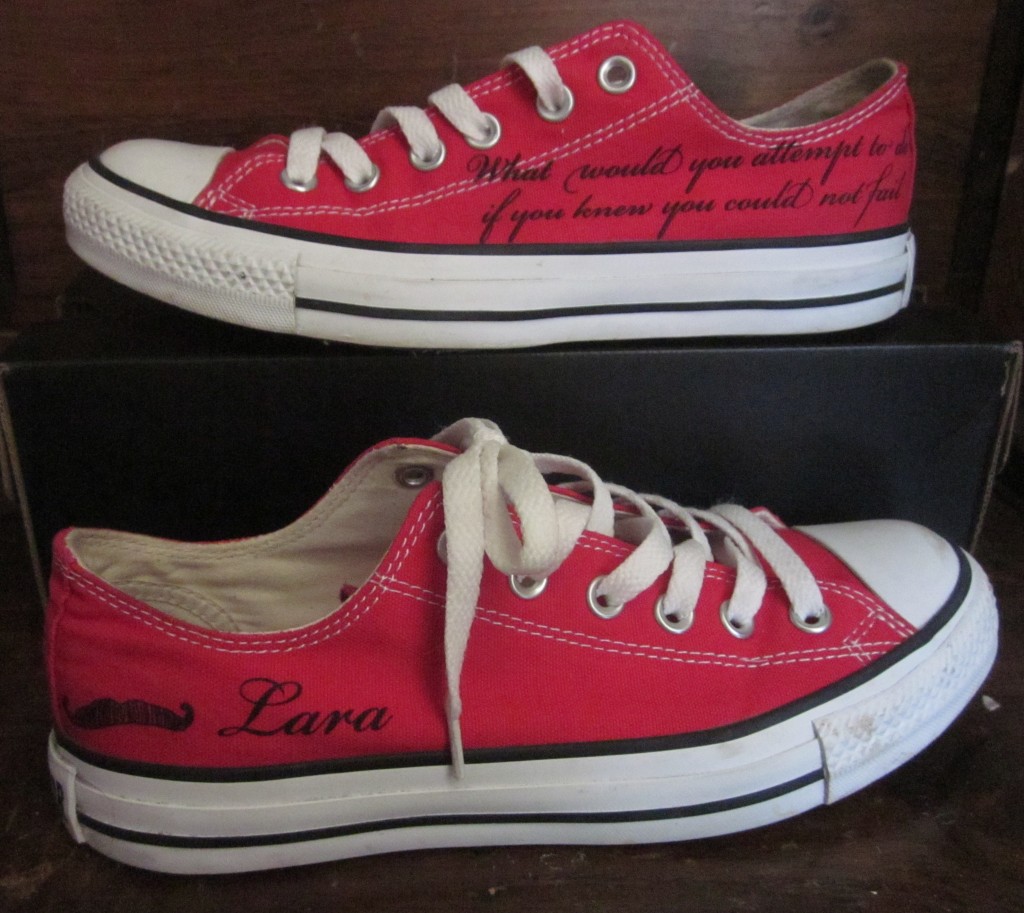 It took three store visits before having the patience to go through with the process –that store is either always busy and/or severely understaffed. After finally coming to terms with there being no busy-free time to go, I sucked up the wait, got my shoes (I was a whole size smaller then I usually am), and headed over to the customize station. There was a table with several iPad's that allow you to scroll through various fonts, patterns and images to decide what you want put on your shoes and where (price varies depending on which areas you want covered). I opted for the outsides of my shoes, and put a mustache and my name on one side, and had one of my favorite quotes put on the other, "What would you attempt to do it you knew you could not fail".  I filled out
the form, paid for the shoes, and was told to come back in a week to pick them up.
I've been on somewhat of an intensive travel schedule so upon my return to NY, I picked up my one-of-a-kind chucks and made my triumphant return to SPiN (I hadn't hit in a while), to play a little ping pong, see some old friends and break in my new sneakers. Everyone that asked what was new with me got the same answer: 'I got a mustache!' *pointing to my shoes*. They
were jealous.
Some advice… If you go to the Converse store, have a game plan. Go online and research your options so you're ready to fill out the customize form (or have some idea of what you want).  Also, if this is your first time buying converse, ask for multiple sizes starting with a full-size down from your usual size. Save yourself the trouble and time of having the sales person go back and forth.