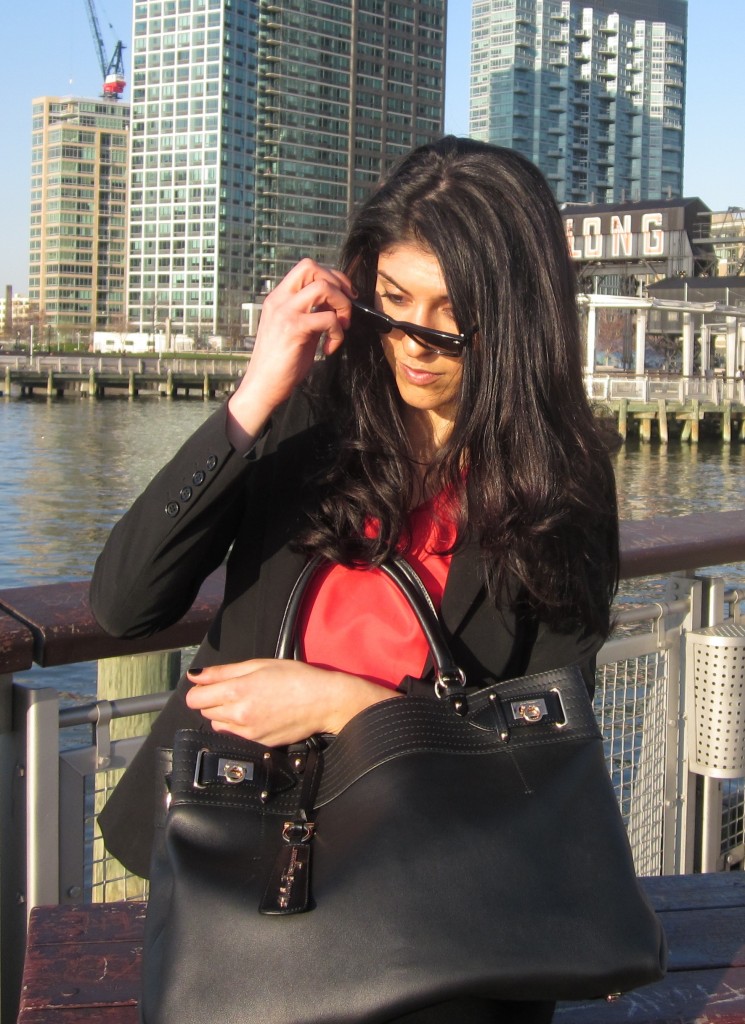 As many of you know thanks to your countless votes I was the proud winner of the Ferragamo "W List". The prize was a bag from their Spring/Summer collection (drool).
Last month my mystery bag arrived and to my great disappointment, it was –errr–ahh–not my style (you remember the post I wrote).  Unfortunately, when everyone you know and even more people you don't voted for you, it poses the never-ending chain of emails and Facebook message of "did you get your bag yet?"
Winning a bag out of the support of so many is something I wanted to wear loud and proud, which is why I took a memorable stroll to the counter and exchanged it for what could be the new love of my life. After all of the effort that was put into getting me this bag, being anything short of elated was unacceptable.
Welcome my new Ferragamo "Charlize Tote". It's so classic and chic! There isn't a day that goes by or an event I attend where I don't get complimented on this bag. I'm so excited! And as I say to everyone that asks, 'no, I don't mind if you buy it too'.  It's perfect!
What can I say, when life gives you lemons, make lemonade! Thank you everyone for your love and support. All the effort that went into this bag only makes me love it that much more.