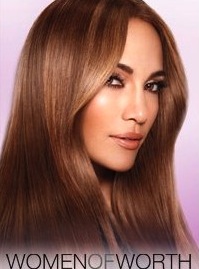 In their 6th year of honoring women dedicated to volunteering and community service, L'Oreal Paris is opening the nominations for the 2011 Women of Worth Award. The Women of Worth program is searching for inspiring women, selfless givers and outstanding achievers to be recognized for their hard work and dedication to charitable programs and volunteerism in their communities.
Sound like someone you know? Nominate them! From today, (April 11th) through June 30th you can enter yourself of someone you know who's making a difference by volunteering at womenofworth.com.
Ten incredible honorees will be chosen for their significant contributions and receive $10,000 for her charitable cause. One National Honoree will be chosen via a public online vote and will receive an additional $25,000 for her charity.
All ten honorees will be recognized and the National Honoree will be announced at an awards ceremony and dinner hosted by Hearst Magazines and L'Oreal Paris in New York City.
For more information about the Women of Worth Program, nomination applications and previous winners, please visit womenofworth.com.