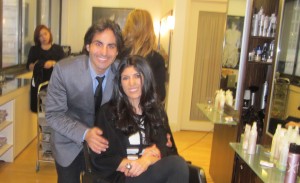 Celebrity hairstylist Angelo David, needs very little introduction. Notorious for his Couture Hair extensions and additions, the man can transform any type of hair –short, damaged, thinning, and create length and volume. Extensions, fillers, wigs…his salon, does it all using 100% human hair perfectly matched with your hair type, color, texture and wave pattern.
As someone with long, full hair (don't hate me), I haven't explored extensions, although they fascinate me. They have been such an ongoing trend, and their ability to serve as a decoy to transform a head of hair (when done properly) is amazing. While Angelo David salon does specialize in hair extensions, they also offers a full menu of hair styling, beauty and nail services.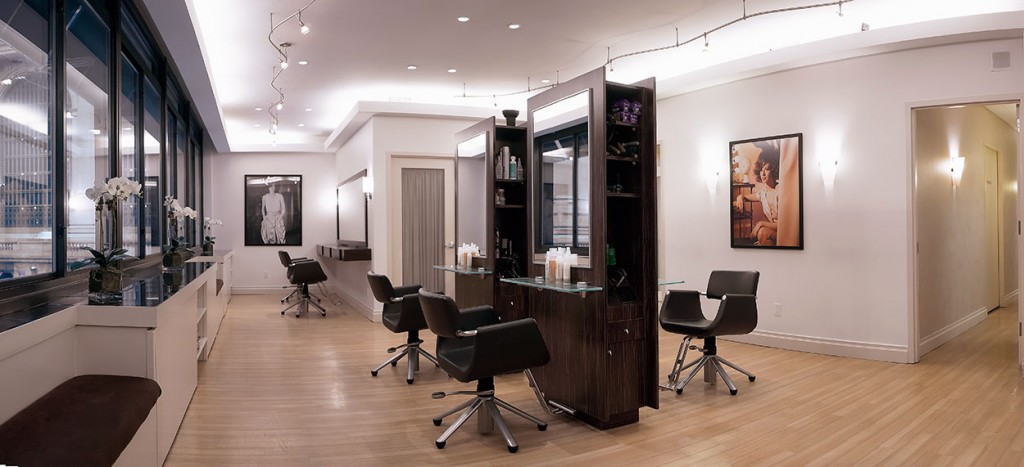 There's something to be said about a salon that from the street level has no storefront or signage, yet still manages to be busy. The environment was very warm and friendly and from the moment I stepped off the elevator it felt like I was walking into a family establishment. While sitting in the waiting room, Angelo David, came out and asked if I wanted a tour (of course I did). I perused the private rooms –which are used for consultations and services clients prefer privacy for; the main floor, where I would soon be getting a blow out, and peeked in the back room where the Couture Hair was created and customized.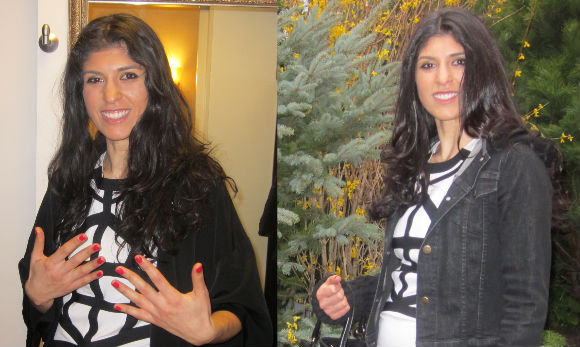 The salon manages to be upscale without being pretentious, and throughout my visit what stuck out the most was how much everything is customized. Whatever look or style you want, they are there to achieve it. They take into consideration the weather, your hair type, and desired style even prior to shampooing your hair to best determine which products to use. I had a big event that night so I wanted to look polished but glam. Marianna spent an hour perfectly Shellac-ing my nails, I went with bright red (they had a very limited assortment of spring colors), and I needed something happy. I then got a quick trim by Ritah –she was like Edward Scissorhands! No nonsense, just cleaned up my ends and evened out my layers. Then Charlie gave me a blow-out with a little extra oomph (I wanted Victoria's Secret model hair). By the end my hair was shiny, with great movement and body, and despite the rainy weather held all night. Angelo even came over for a final inspection. We both approved! It's amazing how much more confident I feel when my hair looks great. That and I'm quite sure Angelo has every, man, woman, and child in that salon charmed.
As I was leaving, a woman came out of a private room positively glowing. She had just finished having long extensions put in. I'm not sure what her hair looked like before, but she walked out with this gorgeous Giuliana Rancic type hair, that had waves, body and was beautifully styled and blended with her natural hair.  I was most definitely not the only customer fully ready for a night on the town.
This salon is a gem.
What I wore – Jacket: Theory, Top: Nicole Miller
Disclaimer: This service was complimentary. Pretty Connected was under no obligation to write this review