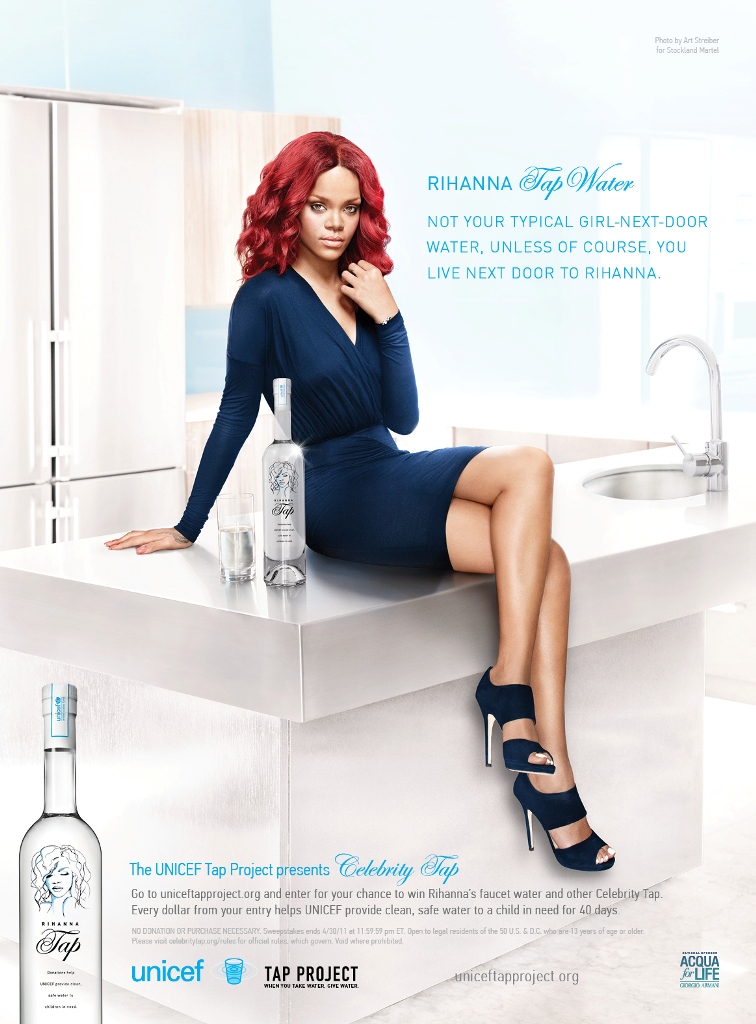 I cover a lot of charities on this site since giving back is important to me and I'm constantly amazed by the amount of press releases I receive with brands showing their support by donating to various causes. So to show my support, I thought I would do a sum up of the recent ones I've received.
NYU Annual Premiere Benefit Fashion Show EXPO 2011 – Friday April 29th, 3PM (day show), 7:30PM (evening show). All of the proceeds from the show will benefit Hamilton-Madison House, a nonprofit community center that caters to low-income households in NYC.
If you can't make the show, you can still get involved. EXPO 2011 has partnered with GoodSearch. Anyone online can download the GoodSearch toolbar, specify "New York University – NYU EXPO – Hamilton Madison House" as the chosen charity, and each time that they use the toolbar to search the internet, Hamilton-Madison House benefits. For more information visit http://www.exponyu.com/
UNICEF Tap Project – Celebrities, including Selena Gomez, Adrian Grenier, Dwight Howard, Rihanna, Robin Williams and Taylor Swift have joined forces with the U.S. Fund for UNICEF to engage consumers in a conversation about the lack of access to safe, clean water for nearly 900 million children and adults across the globe. The UNICEF Tap Project is a public service campaign that aims to draw attention to this serious issue and encourage the public to take action to reduce the numbers of children dying daily from waterborne illnesses, the second-highest cause of preventable childhood deaths in the world. Considering $1 provides clean water for a child for 40 days –imagine the difference you can make! Get involved at http://tapproject.org/

Solid Ground Initiative – Design Lab NYC, the boutique philanthropic design agency, has partnered with 12 influential Japanese artists located in Japan and NY to create a t-shirt design collection that tells the human side of the recent disaster. All of the proceeds from the sale of the shirts will go to relief organizations working in Japan. Shirts are available in both childrens and unisex adult sizes.  For more information visit http://www.solidgroundinitiative.com/
TEMPTU, the worldwide leader in airbrush makeup, announced earlier this month that they will donate $100 from every online sale of their AIRbrush Makeup System and TEMPTU PRO Compressors and Kits through March 31, 2011 to the American Red Cross for Japan relief efforts.

Civic Duty Shoes– I recently discovered this awesome new sneaker line that donates 100% of the profits to a social cause benefiting those in the US. They're made out of Tyvek, which is that same material used for FedEx envelopes, so awesome! Learn more at http://www.civicdutyshoes.com/
Cutting edge clothing and accessories designer, Jac Vanek has teamed up with the band, We The Kings to create a "We Love Japan" bracelet ($10). 100% of all proceeds go towards relief efforts in Japan, Learn more HERE
Academy Award-winning actress Halle Berry will auction off a collection of personalized items including items from her latest fragrance campaign, Reveal by Halle Berry in honor of Mother's Day on CharityBuzz.com. Net proceeds from the auction will support the Jenesse Center, a domestic violence intervention program. The Auction closes March 3rd (so get bidding).

Surf/skate brand, Hurley and Incubus lead singer, Brandon Boyd have partnered to create a limited edition tee shirt linke to benefit H.O.P.E (Helping Other People Everywhere). H.O.P.E is a non-profit focused on involving artists and their contributions in campaigns, programs and events to support existing social projects that promote education and peace around the world. Learn more HERE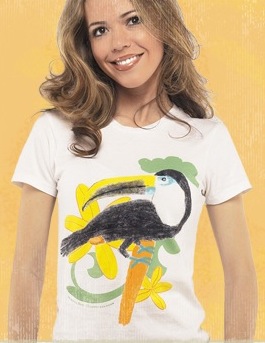 Rain Tees – I love this brand, I've been working with the founder for a while, who inspires me to no end. It's a 100% eco-conscious apparel line that works to protect our rainforests through organic agriculture, reforestation, education and the creation of green jobs.
Skincare brand, Dermalogica has partnered with Kiva (the worlds's largest personal microlending website) to create FITE (Financial Independence Through Enterpreneurship), a global campaign that promotes gender equality, and helps boost stagnant economies by offering women entrepreneurs in low-income regions of the United States and 56 other countries micro loans. Learn more HERE