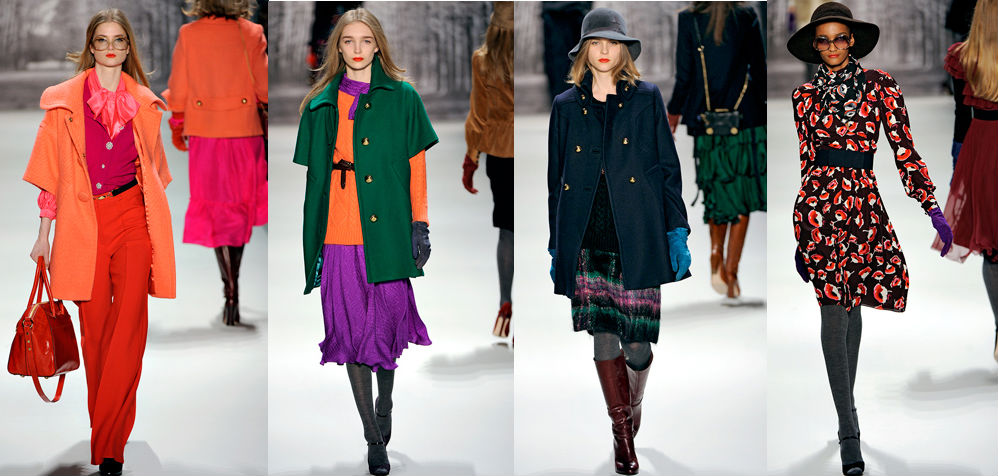 Milly by Michelle Smith went Guy Bourdin this season with a jewel-tone infused palette and rich blend of fabrics layered on top of each other –and fabulously accessorized. Literally this is the most complete show I've seen when it comes to the use of hats, gloves, scarves, bags and sunglasses and very much translated the happy hues of summer into fall. The burst of colors complimented each other so well, and was perfectly matched with a bold orange-red lip (by MAC Cosmetics) and straight hair (which I'm glad was kept simple as to not overwhelm or distract from the look).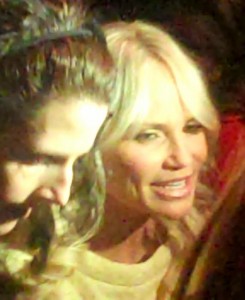 I very much enjoyed this show and literally wanted to go on stage and take it all home with me—with the exception of the pedal pusher shorts which is a trend I do not look forward to coming back. I look at this collection and think the Milly girl is an incredibly chic and fashionable woman, and I want to be her. Come forth into my wardrobe.
Milly-fans Kristin Chenoweth, Elizabeth Hasselbeck (with her daughter, Grace), and Tinsley Mortimer sat front row.
To view the whole collection visit Style.com