Today is World AIDS Day, the international movement celebrated annually to help raise awareness, tackle prejudice, and stop the spread of HIV/AIDS.  Campaigners are uniting around the world to commemorate this day and build momentum to defeat this virus. So break out your red ribbons, get involved (even if it's just by educating yourself) and show your support. Do not underestimate the power of your education and prevention efforts.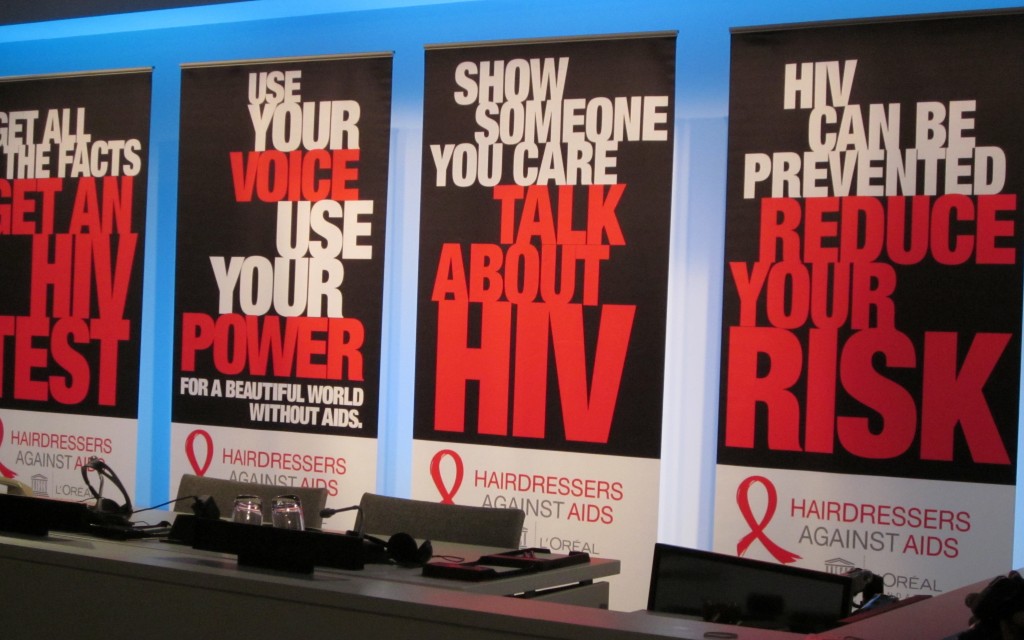 Yesterday, I attended the Hairdressers Against AIDS U.S. Symposium at the United Nations.  Five Hundred hairdressers from across the country united to kick off the HIV/AIDS Awareness Campaign 'USE YOUR VOICE, USE YOUR POWER, FOR A BEAUTIFUL WORLD WITHOUT AIDS'. Sponsored by the L'Oreal Foundation and the United Nations Education, Scientific and Cultural Organization (UNESCO), speakers from The White House, The United Nations, The Center of Disease Control and beauty industry united to help spread this message.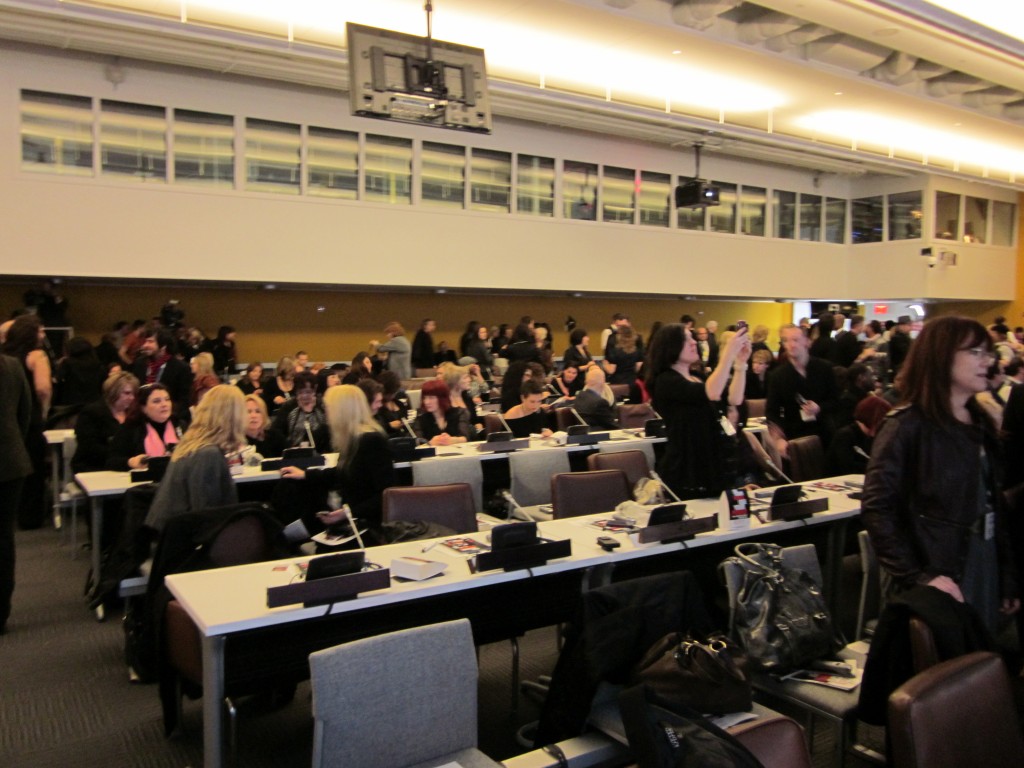 "Education is the best prevention we have today against HIV and AIDS. We have to reach out widely to raise awareness and fight discrimination. This is what the Hairdressers against Aids program does," said Irina Bokova, Director-General, UNESCO.
Here are some facts:
The number of new HIV infections in the U.S. has remained high, and unchanged, for nearly a decade. Every year, there are approximately 56,000 new HIV infections in the U.S.
HIV is transmitted through the direct exchange of bodily fluids (blood, semen, breast milk, vaginal fluid), NOT through casual contact (toilet seats, kissing, sharing food or dishes).
Abstinence is the best way to prevent HIV infection, however you can dramatically reduce your risk by using condoms during sexual activity , knowing your HIV status and your partner's, and reducing your number of partners.
Encourage your friends and family to be tested. Approximately 21% of people living with HIV don't know their HIV status.
To learn more visit hairdressersagainstaids.com
I'm using my voice, my power, for a beautiful world without AIDS. Will you?