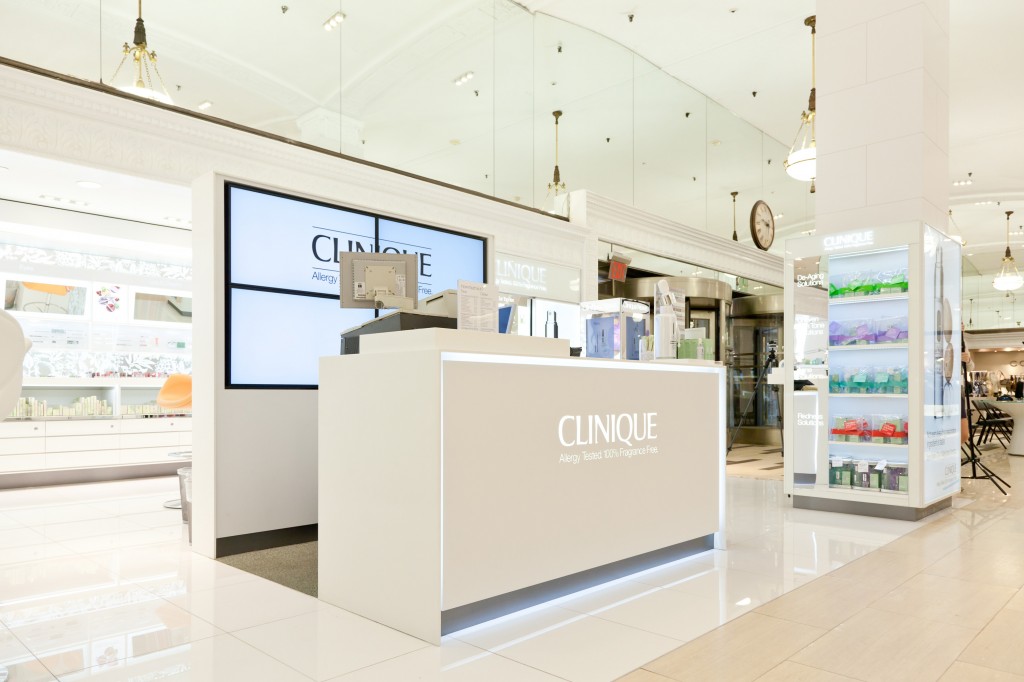 By now most of you New Yorkers have seen the rose adorned advertisements and shopping bags around the city for the announcement of Lord and Taylor's 'Ultimate Face-lift'. A $25 million endeavor the company invested in the renovation of the iconic department store's Fifth Avenue location.
Although I was beyond honored to receive an invitation from Brendan Hoffman to the unveiling of  'The Ultimate Face-Lift', I was unable to attend the gala (it was my birthday!). However, I did stop by Lord & Taylor that week for a preview and guided tour of the new Clinique counter. My guides, Clinique's Anthony Battaglia, Vice President, Global Retail Design and Visual Merchandising and Cherie Werle, Education Executive and Makeup and Skin Care Expert, took me through the new shopping experience they created, based on Clinique's service as you like it concept.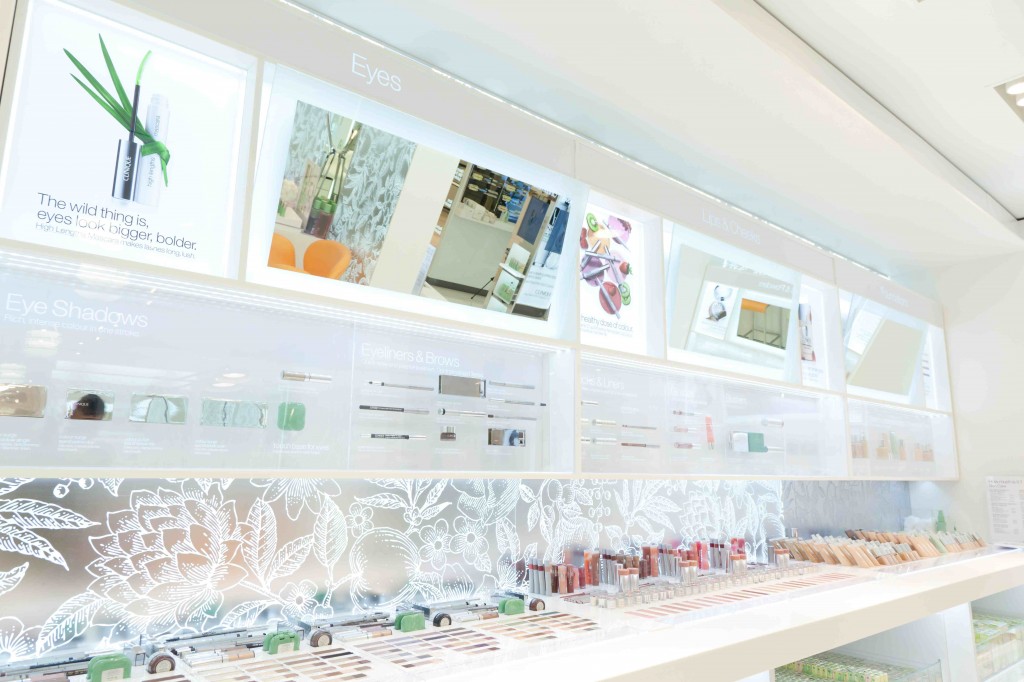 What does that mean? It literally means service as YOU like it.  From self service to full service Clinique's organized the counter to cater to their clientele's needs at all levels, through clear, concise messaging and merchandising that it is not intimidating or overwhelming.
For customers looking for a skin care analysis or application tips, they can enjoy a one-on-one experience with a staff member at the Clinique Full Service consultation table.  Equipped with a diagnostic mirror (which the consultant can use to take a deeper, magnified look at your skin) and tool, your consultant can help discuss your skin needs and offer you dermatological brochures based on your skin concerns as well as product recommendations.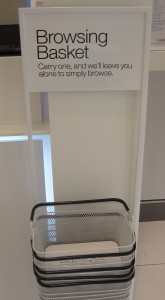 For those looking to do it themselves, pick up a shopping basket (marked under the sign "Carry one, and we'll leave you alone to simply browse"), and shop at your leisure. What's so great about the counter is how clear all the signage is above the products (not to mention you can just grab what you need without bothering a member of the staff to get it from behind the counter). Mounted on the wall is the Category of the product (ie. Clinique Body, Sun & Fragrance, 3-Step System & Daily Care, Dermatological solutions for your concerns, De-Aging Solutions…), then under each header lists the products and usage as well as the price.  Additionally, all products are labeled 1 through 4 (1 = Very Dry to Dry, 2 = Dry Combination, 3 = Combination Oily, 4 = Very Oily) to allow you to know if it's appropriate. Similarly for their makeup collection, they Merchandise by product type (Concealers & Powders, Foundation…) and organize them by coverage, skin type, and with color strips.  All products are marked with VF (Very Fair), MF (Moderately Fair), M (Medium) or D (Deep), to help you find the correct shade. They also use this scale for their color line to help recommend which hues look best for your skin type.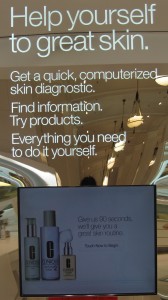 Now for my favorite feature, the Computer-Guided Skin Care Analysis, which is an interactive touch-screen that asks you questions and through your answers prints out a list of product recommendations. It takes roughly 90 seconds, and you can either do it yourself or with a skincare specialist if you have questions about your skin.  This diagnostic tool processes over 180,000 product combinations to precisely match each customer's needs based on the answers submitted. How cool is that? When I got my receipt I noticed some or my favorite Clinique products weren't listed, why? What the tool isn't going to do is list every product you could use from their line, just the best ones based on what you told it you were looking for. Makes sense, if I received a list of 30 products, I wouldn't know what to do with myself.  That said, it may be worth talking to consultant about your list and what you're currently using to help determine which products you really need and which you can bypass.  Or just run with it.
As a beauty obsessed interactive geek (occupational hazard of living with a programmer and dating an informational architect), I'm really impressed by how Clinique designed this counter.  Their product line is so large that it's easy to be intimidating by it, however hey managed to build a very modern counter that was both interactive and welcoming to create a very easy, shopping experience.  Well done!
Check it out for yourself; the Clinique Counter at Lord & Taylor is located at 424 Fifth Avenue. For more information on Clinique visit Clinique.com