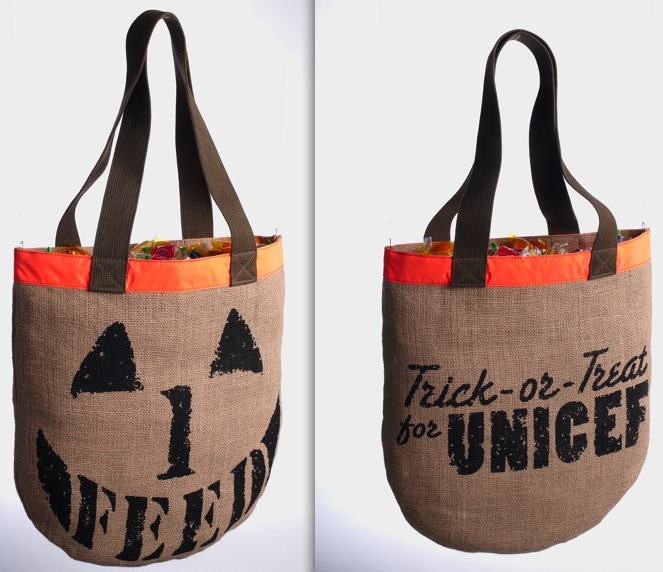 When did it get to be October? Looks like it's time to get out of summer mode and gear up for Halloween!
While you're out buying decorations and candy and getting those costumes ready, consider purchasing the new FEED Trick-or-Treat bag ($13.20), now available on HSN.com. Designed by FEED Projects in honor of the 60th anniversary of Trick-or-Treat for UNICEF, HSN is donating 100% of the bags profits to support UNICEF; who in turn will supply a child with essential nutritional supplements for a year.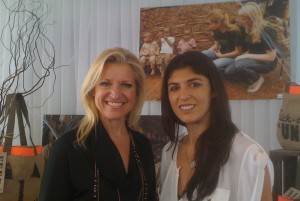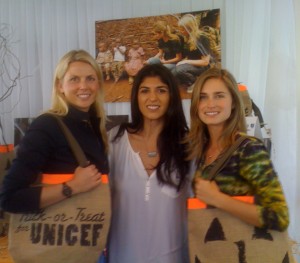 I had the pleasure of chatting with Lauren Bush & Ellen Gustafson (co-founders of FEED) and Mindy Grossman (CEO of HSN, Inc) at the launch of the FEED Trick-or-Treat bag and was very inspired by their determination and ability to work together to create such change. This bag is a really great way to make a difference in someone's life and set an example for the kid (or adult) in yours. Often times when you donate money it's hard to understand the difference it makes; which is why it's so great that this bag carries such a simple, yet impactful message of 1 Bag = 1 Child + 1 Year of Nutrients. Who wouldn't be proud to trick-or-treat with that?
For more information and to purchase visit www.hsn.com.
Disclaimer: A FEED Trick-or-Treat bag was given to Pretty Connected by a company representative.  Pretty Connected was under no obligation to write this review.