I know I keep talking about fall and spring, but truthfully I'm soaking up every last bit of summer and jumped on a flight to sunny San Francisco.  NYC, I love you, but you're going to have to do something about that rain if you'd like to hold me down.
If you ever find yourself in the bay area, here's a small list of recommendations.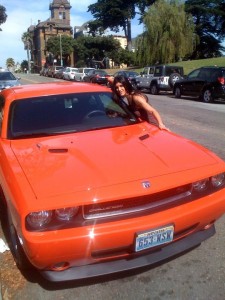 1. If you need a car, rent a sweet ride. For me that translated to an orange, V8 hemi Dodge Challenger (think modern day Dukes of Hazzard). All that was missing was my daisy dukes (and 001 on the side of the car)!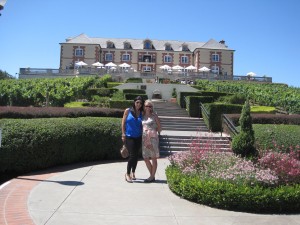 2. Rev the engine and take that car for a ride! If you like wine, do a day trip to Napa. Ideally find a local friend to recommend some good choices (and drive you). I did and loved Domaine Carneros (I would like to live there) and Duckhorn Winery.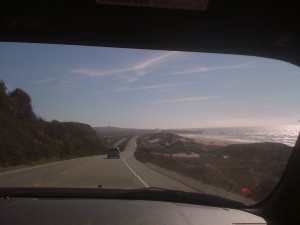 3. If you're more of a beach enthusiast, drive along the coast to Santa Cruz . Pack a picnic (and good tunes) and enjoy scenic drive.  Don't forget to check out the parasailers and surfers on your way.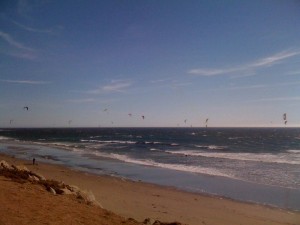 4. Ride a cable car! It took me 4 trips to San Francisco before finally jumping on one of these.  It's well worth the $5 for the experience of going up and down hills in these historic transports. I took it from Union Square to Fisherman's Wharf.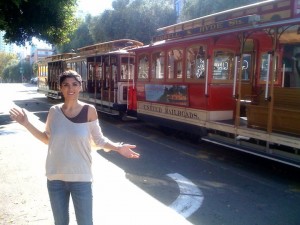 5. Have dinner (or at the very least a slice of sourdough bread) from renowned Boudin Restaurant. Best. Sourdough. Bread. Period.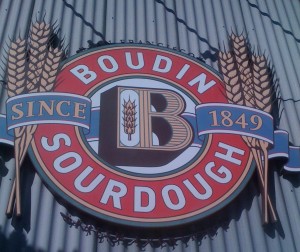 6. Visit Sutro Heights Park and soak in the incredible views of the ocean. Walk down to the ruins of the Sutro Baths (built by Adolph Sutro in the 19th century). Bring your binoculars for this one.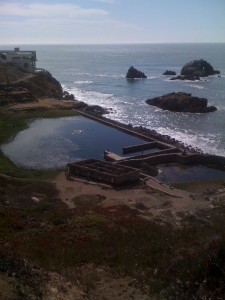 7. Go for a walk in Golden Gate park and see if the de Young Museum has any exhibits that excite you.  If you're not in an art mood, still take the elevator to the top of the museum for a spectacular view of the whole city (it's free!).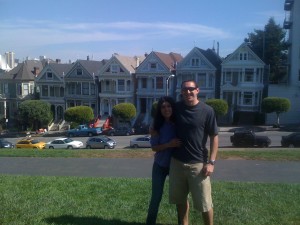 8. Have a Full House moment and check out the Painted Ladies. Walk the area, there are so many other pretty houses and there's a great park (with tennis courts) to go hang out in.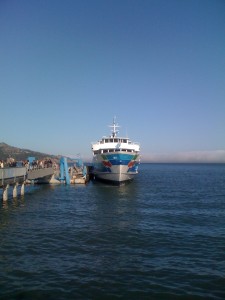 9. Take the Ferry to Sausalito ($8.25/each way general admission). You'll pass Alcatraz on your way. Once you arrive walk the town, grab some lunch, do some shopping and enjoy!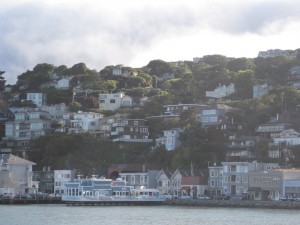 NOTE: If you go on the weekends, there's an amazing farmer's market at the pier right where you board the Ferry to Sausalito.