I know I keep talking about fall and spring, but truthfully I'm soaking up every last bit of summer and jumped on a flight to sunny San Francisco.  NYC, I love you, but you're going to have to do something about that rain if you'd like to hold me down.
If you ever find yourself in the bay area, here's a small list of recommendations.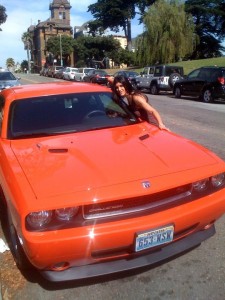 1. If you need a car, rent a sweet ride. For me that translated to an orange, V8 hemi Dodge Challenger (think modern day Dukes of Hazzard). All that was missing was my daisy dukes (and 001 on the side of the car)!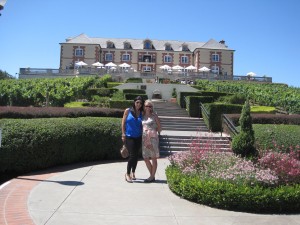 2. Rev the engine and take that car for a ride! If you like wine, do a day trip to Napa. Ideally find a local friend to recommend some good choices (and drive you). I did and loved Domaine Carneros (I would like to live there) and Duckhorn Winery.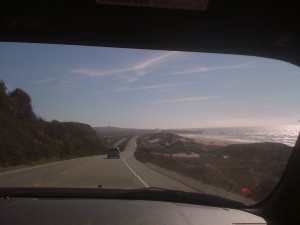 3. If you're more of a beach enthusiast, drive along the coast to Santa Cruz . Pack a picnic (and good tunes) and enjoy scenic drive.  Don't forget