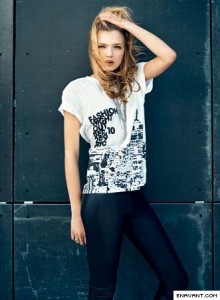 Mark your calendars girls and boys, on September 9, 2010, Mayor Bloomberg, Council of Fashion Designers of America, Vogue, and NYC & Co., are heralding the encore of Fashion's Night Out, the brainchild of Vogue Editor-in-Chief Anna Wintour, originally created to give a much-needed boost to the retail economy.
The success and popularity of this year's global shopping event, which in NYC alone included an estimated 800 stores, has inspired these sponsors to make 2010 even bigger and better. According to WWD, it seems next year's challenge is to get the required city and state approvals for making the day of Fashion's Night Out tax-free (Yeah!) for retail sales.
Thousands of New Yorkers attended this year's launch supporting the city's retail and fashion industries where stores held cocktail parties, offered makeovers and manicures, and hosted meet-and-greets with celebrities and designers; not to mention (but of course we will), the dancing, drinks, and freebies all night long.
Click HERE to read my post on this years Fashion's Night Out.
For the official Fashion's Night Out website click HERE