The Victoria's Secret Fashion Week Suite at the Loft at the Byrant Park Hotel was a welcome respite for attendees taking a break from the tents and in need of some papering.  Offering beverages and snacks, as well as manicures in their new fall shades, guests had a place to just hang out and relax in between shows.
They also showcased their Fall and Holiday Collections, including a sneak peak at designers sketches from this year's Victoria'sSecret Fashion Show.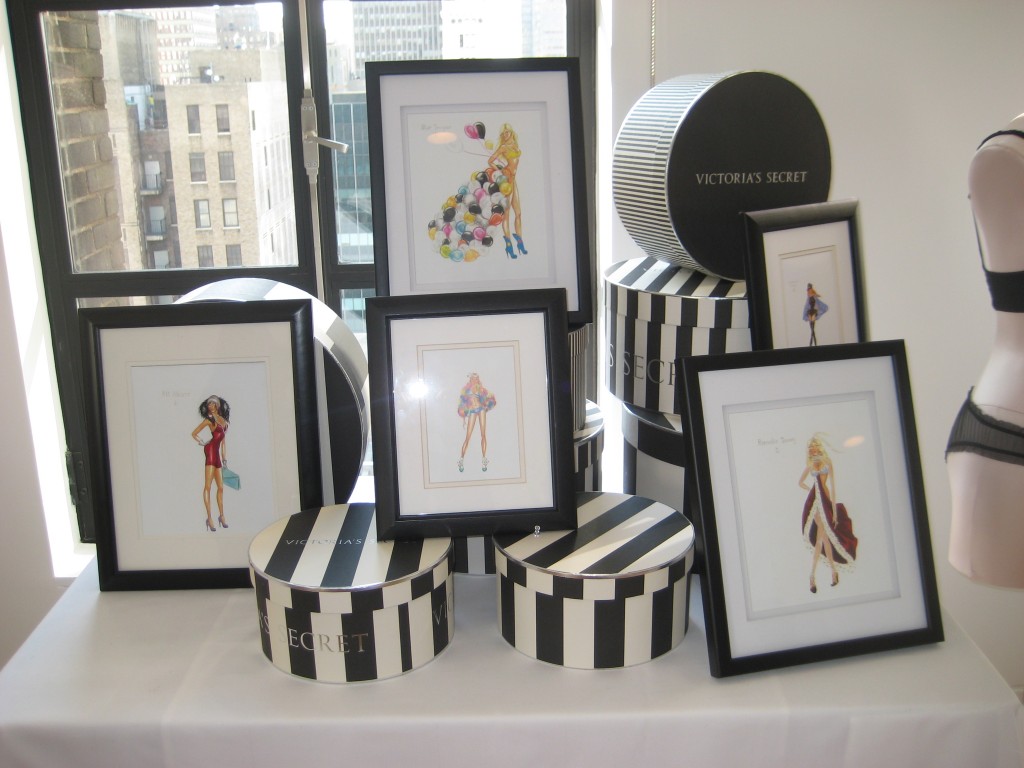 Having had a bad spray tan the day before and then a party that evening, I took a break from work and ran over to the event in hopes they could squeeze me in for a manicure.  With hardly any wait, the ladies took one look at my orange-tinged fingernails and told me I had to go purple.  Using Beauty Rush Nail Paint in 172 – Velvetini, the manicurist transformed my nails to nothing less than spectacular!  Generally, I'm a nude or light pink kinda girl (I save the fun colors for my toes). You see I have issues with color given my lifestyle with a high chipage rate (you'd think I worked construction, with how quick I can chip a nail).
Hopefully, I have the same great results doing it myself, but I have to wait to find out. Victoria Secret Beauty Rush Nail Paint in Velvetini is not available until 10/19.
For more information click HERE