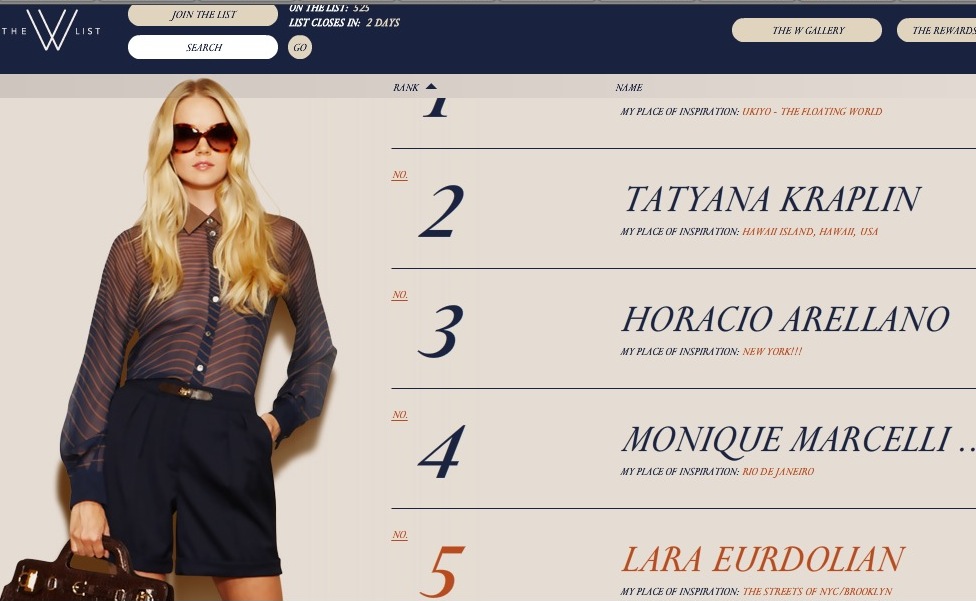 As many of you know on November 24th, Ferragamo launched a really cool social media campaign inviting fans to disclose what inspires them and their style. Then through a ranking system, the person who receives the most votes makes it to the top of the W List.
I entered and have worked my way up to the top 5 (and lucky me, there are 5 winners!), but I need you're help to stay there.
Simple visit http://wlist.ferragamo.com/ and vote for me 'LARA EURDOLIAN' (I can currently be found in 5th place). You can vote today and tomorrow, the competition ends on January 22nd!
The winner has the opportunity to inspire a one-of-a-kind custom W bag designed just for you by Ferragamo Creative Director, Massimiliano Giornetti. If you