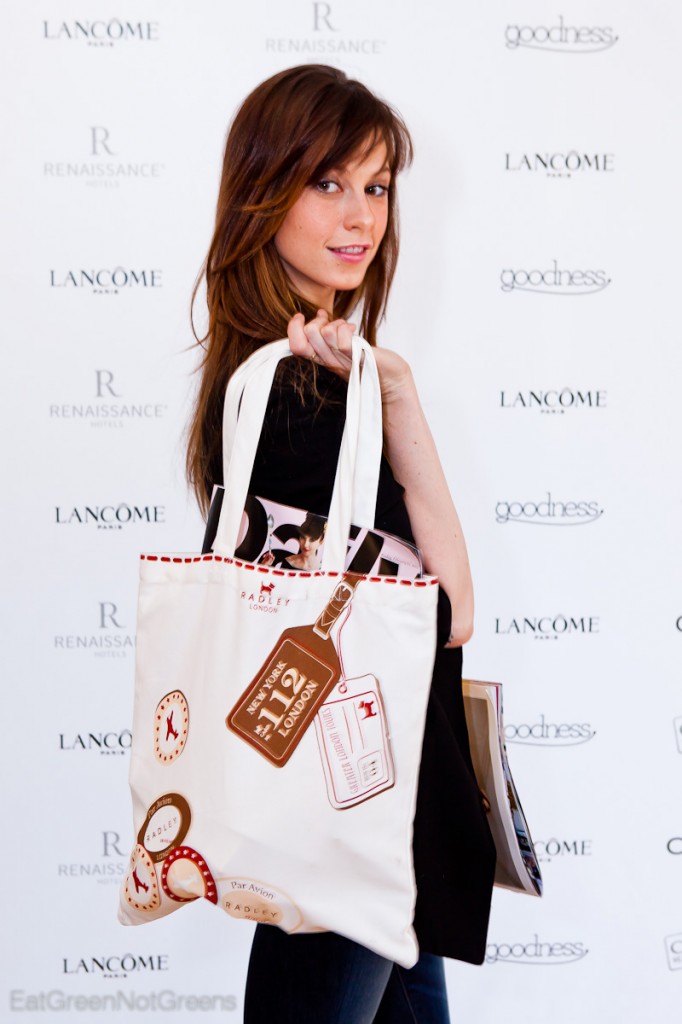 Recently, I posted about the exciting GOODNESS pop-up restaurant I was apart of during New York Fashion Week.  Founded by Supermodel/environmentalist, Elettra Wiedemann and presented by The Daily Front Row and CIRCA, GOODNESS is a full service pop-up restaurant that provides fresh, healthy and delicious food to the fashion community, while showcasing regionally sourced seasonal cuisine created by local culinary talent. This season the chef line-up included Mario Batali, Alain Allegretti, Leo Forneas and Julian Medina and GOODNESS earned the CFDA's Health Initiative Stamp of Approval.
In addition to launching the pop-up restuarant, GOODNESS also hosted the GOODNESS Lounge by Renaissance Hotels, offering guests a comfortable "living room" atmosphere for reporters, models and editors to relax and recharge. And for guests in attendance there was a an amazing gift bag which we're giving away to some lucky readers!
Now for the fun part… WIN THE GOODNESS GIFT BAG ($225+ value)! 
Here's what's in the bag:
HOW TO ENTER:
We're giving away three GOODNESS gift bags, one on this blog and two others on twitter! There are two ways to enter:
1. Leave a comment under this post and tell me what word(s) comes to mind when you think of "Goodness". Any (non-spam, happy) comment automatically enters you into the drawing.
2. To enter on twitter, follow @GOODNESSpopup and @DailyFrontRow and tell us what word(s) comes to mind when you think of "Goodness" using the hashtag #WinGoodness. Or tweet the following message to be automatically entered, "Fill in the blank: @GOODNESSpopup @DailyFrontRow when I think of Goodness I think of ____  http://ow.ly/9mwh2 #WinGoodness".
Two lucky winners that entered on twitter will be chosen at random when @GOODNESSpopup reaches 800 followers.
GOOD LUCK!
Official Rules: