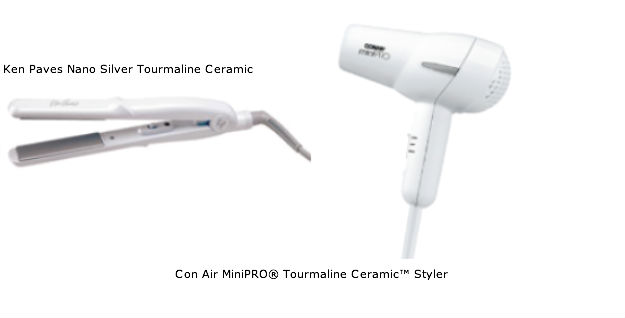 You've probably noticed that lately I've been slacking.  My travel itch has been flaring and while I thought more time to myself = more writing, evidently that has proved false.
While my blogging may suffer on this vacation, my love of trying new beauty products and tools has not.  In fact, there are currently two makeup cases filled with cosmetics and skincare as well as a travel flat iron and blow dryer in my suitcase.
Now it's no secret that no matter how great my makeup and outfit is, if my hair looks bad, I feel bad [Disclaimer: this complex does not apply when hanging out by myself or with family].  So travel size hair styling tools are essential for when I hit the road.  Currently there are two that I'm excited about; Ken Paves Nano Silver Tourmaline Ceramic Styling Iron and Con Air MiniPRO® Tourmaline Ceramic™ Styler Hair Dryer.
I do of course recommend using