Whether you're planning a trip to the beach, a lake or Central Park, there's some key don't-leave-home-without products that make the leisure day in the sun that much better. And with summer in full swing here are some of our top beach bag picks!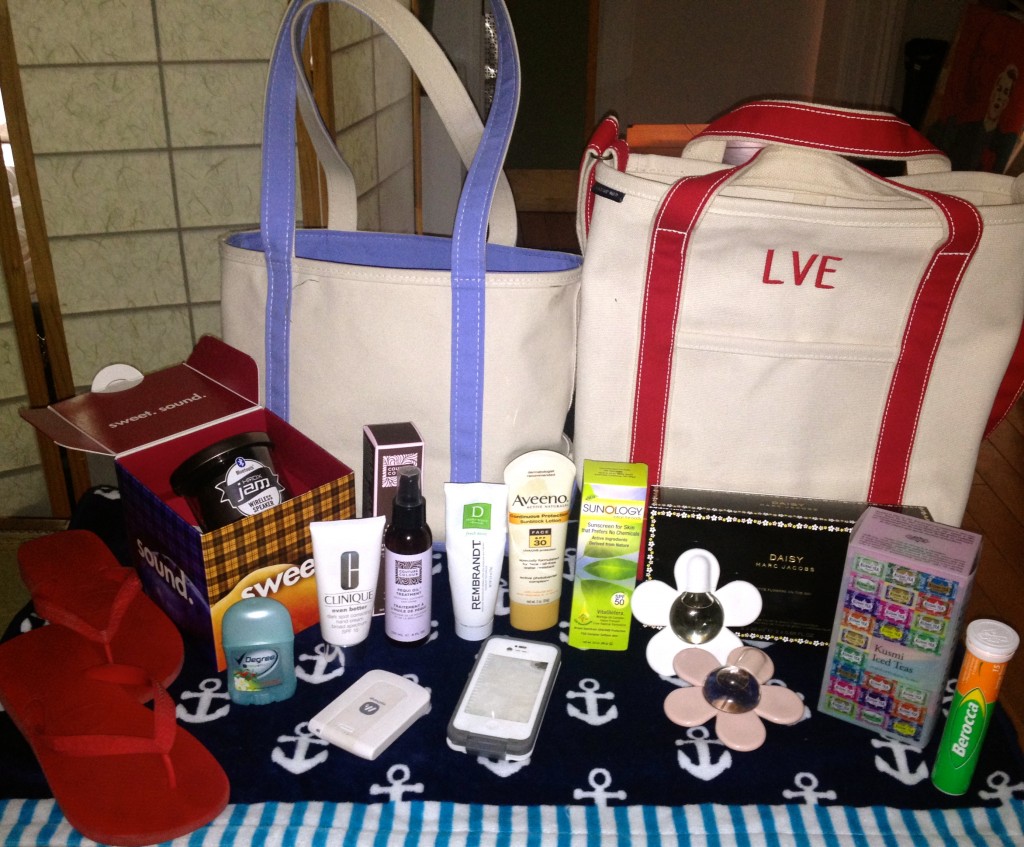 Morning routine: Start fresh!
1. Rembrant Deeply White Toothpaste – It's an all-in-one fluoride toothpaste with Active Dental Peroxide that helps safely whiten below the enamel to remove deep and surface stains. I like that it offers a deep whitening without being too strong and makes for a pleasant brushing experience. The packaging is simple and clean and aesthetically looks great in my bathroom along with it's Deeply White Mouthwash counterpart (which I also use). At 2.6oz, it's big enough for your bathroom and yet small enough that it fits comfortably in most makeup cases if you're on the go and need an afternoon freshen up.
2. Degree NaturEffects deodorant– With temperatures hitting close to 90 degrees do everyone a favor (including yourself) and apply! I use the orange flower + cranberry scent which smells lovely. As both an anti-perspirant & deodorant in one, it keeps me dry and is offers long-lasting protection. Plus it goes on smooth and has never given my clothes a single mark.
The gear!
3. THE BAG! People often use weekender bags interchangeably with beach bags and unless you're packing for the whole fam that can get a little bulky (plus the bigger a bag, the more you'll fill it with stuff you don't need). I opt for the L.L.Bean Boat and Tote bag in size medium ($33.95). Opting for a size smaller then the weekender makes the bag much more comfortable to hold while still guaranteeing room for all your beach essentials.