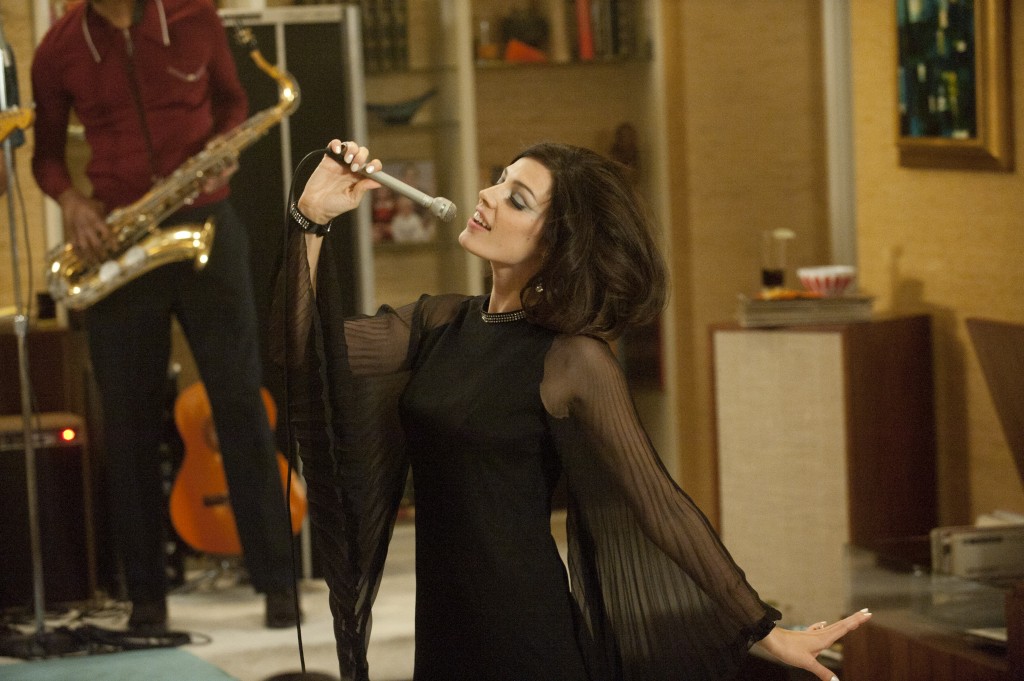 After Sundays much anticipated 2-hour premiere of AMC's Mad Men, which drew in a jaw-dropping 3.5 million views, we saw Jessica Pare really step into the limelight with her on-air performance of 60s hit 'Zou Bisou Bisou'. On Monday, I posted that Lionsgate was releasing Pare's rendition to iTunes (now available for purchase) and since then I've had the pleasure of interviewing the actress!
While she was careful not to give too much away about what's yet to come for her character, Megan Draper (she'd hate to spoil the surprise) we did get some time to talk beauty, costumes, her new 'Zou Bisou Bisou' single and of course Don Draper!
How does it feel to be in the spotlight and to have performed the 'Zou Bisou Bisou' scene?
Jessica Pare (JP): I'm thrilled, it's so exciting. I never thought I would make an actual single. [At the time] it was a gutsy  move and a lot of fun to do. And certainly a lot of the awkwardness and embarrassment was felt. I think