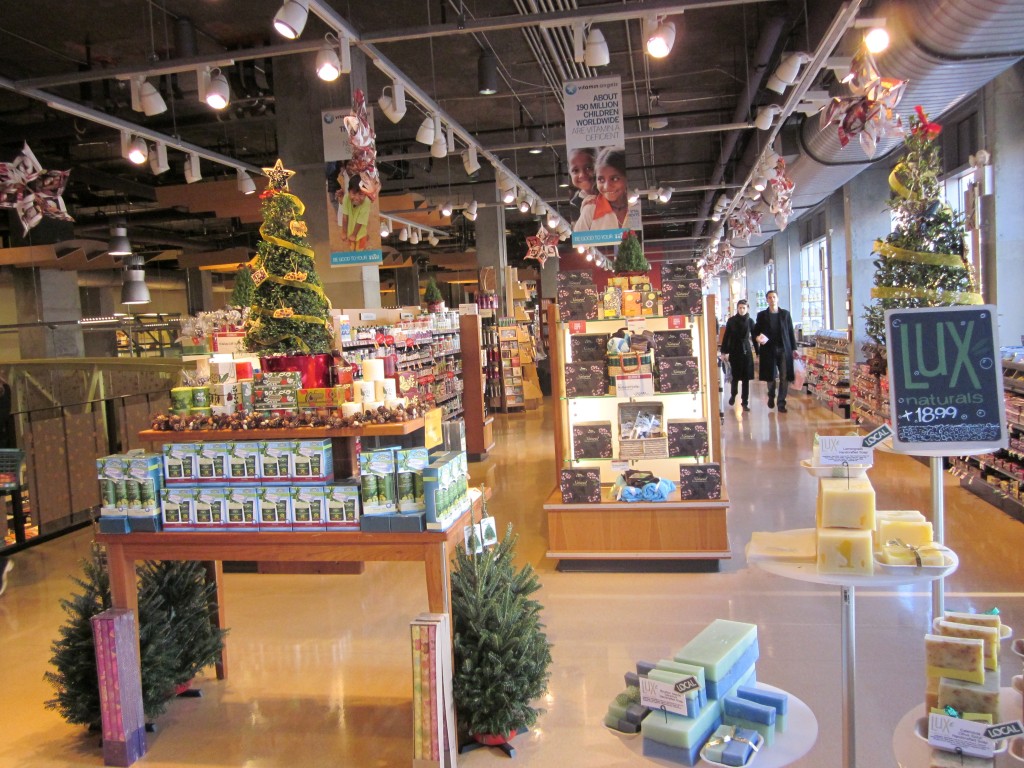 For many of us when we think Whole Foods, we think food. Although some of us do shop their Whole Body section as well. What can you find in Whole Body?  Vitamins and supplements, bath and body care, hair and beauty products, yoga items, cards, magazines and gifts.
This holiday season Whole Foods is offering personal shoppers at all of their northeast locations. No appointment needed, just visit the Whole Body section and look for a team member wearing a recycled apron and gift tag. They are available everyday from 10am-8pm through January 1st. Members of the team are on hand for all of your gift needs, whether it be to introduce you to a variety of pre-selected gift sets (all under $20) or to help you select those perfect custom gifts. They also offer complimentary gift-wrapping for your convenience.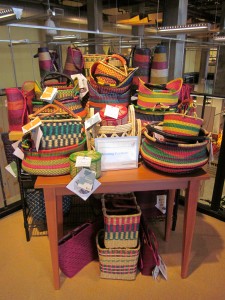 Featuring everything from holiday scented candles to lotion gift sets. Whole Foods adheres to strict level of quality standards (read more about that HERE) coinciding with their belief with what you put in your body is as important as what you put in your body. So whether you're shopping popular brands like Burt's Bees, Kiss My Face, Dr. Haushka,  ShiKai, or local products such as LUX Naturals handcrafted soaps (which smell phenomenal) or their philanthropic offerings including Blessing Basket (where your purchase plants crops, improved nutrition, buys livestock, educated children, protects forests and most importantly reduces poverty), you feel good about your selection.
For NYC, the Whole Body I'm partial to their Bowery location. It takes up the whole 2nd floor of Whole