Fresh for fall, Smashbox has launched their Image Factory collection. Consisting of products for eyes, lips and cheeks, the limited edition collection is straight from a modern-day image factory, AND I CAN NOT WAIT TO TRY IT! The reviews are steller at Sephora, unfortunately I'm currently road tripping through the west coast on my way to Burning Man, so I'm going to have to wait until I'm back in NY to get my hands on this collection!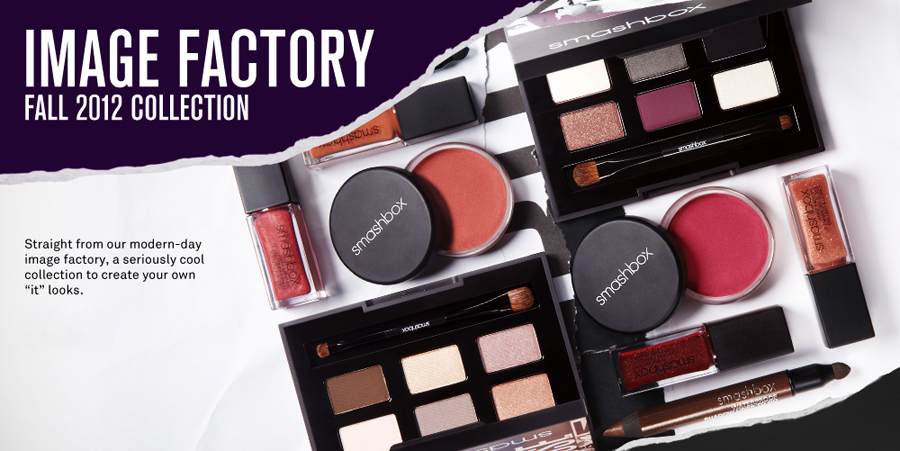 Smashbox is also partnering with People StyleWatch to launch the Image Factory contest! If you're an up-and-coming photographers, makeup artists and/or stylists (or aspire to be one), you're invited to upload three photos of your best work to ImageFactoryContest.com. Fans will vote on their favorites, and three finalists from each category (photography, makeup artistry and styling) will be chosen to be flown to the Smashbox Studios in Los Angeles to work on a real shoot for a Smashbox Cosmetics advertisement that will appear in People StyleWatch. To enter and learn more, visit ImageFactoryContest.com by September 15th!
Now for the Image Factory Collection!