October is special month, when brands rally together to help raise awareness and funds to help fight against breast cancer.  This year for BCA month, I received a record number of emails by brands participating, so as I weed through (and I'll try to update this as more come through), here's a list of how some companies are showing their support:
**assume all of these product promotions are for the month of October unless otherwise stated**
Dior fans can go to www.diorauction.com to bid on items in three categories: Luxe Trips, Elite Experiences and Lavish Products as well as a "Shop Now" section, where customers can purchase items like a Christian Dior book or an engraved Dior Blue Tie palette, all available exclusively through Dior and select partners. 100% of the proceeds benefit Look Good…Feel Better, an organization dedicated to helping women deal wit the appearance related effects of cancer.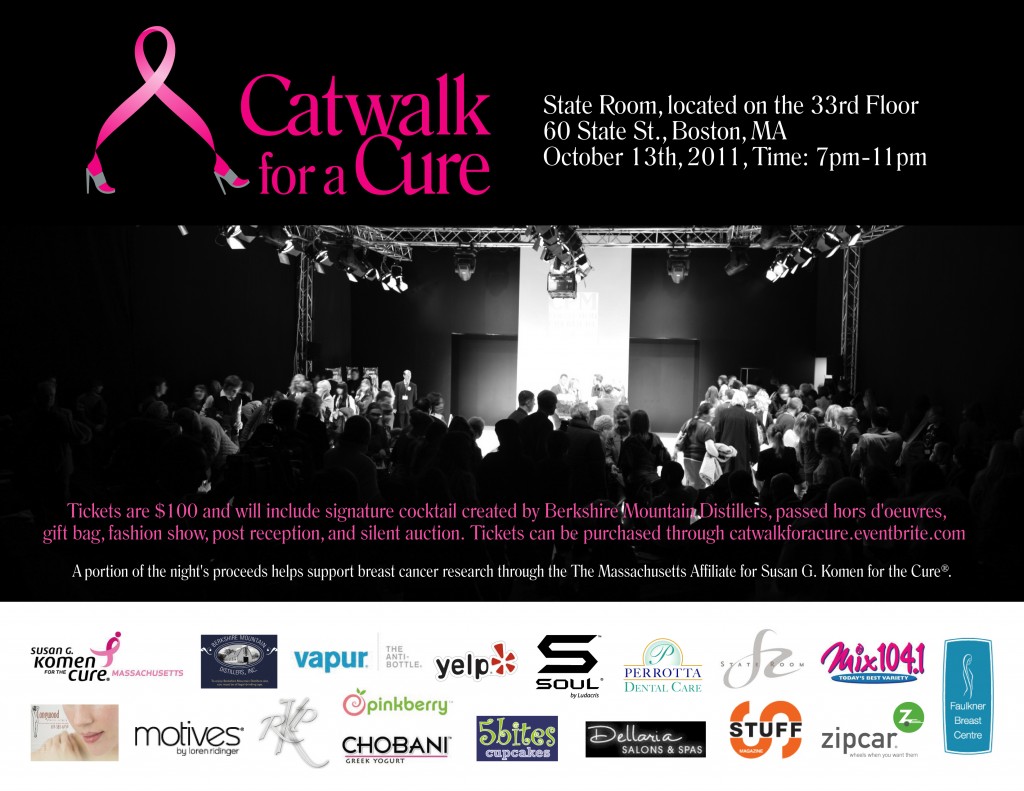 Catwalk for a Cure – Tickets ($100) to this annual breast cancer charity event in benefit of The MA Affiliate for Susan G. Komen for the Cure foundation hosted in Boston on October 13th includes a cocktail hour, hors d'oeurves, silent auction, fashion show, reception and gift bag. When: Oct.13th from 7-11pm at 60 State Street, Boston, MA. Click HERE for tickets.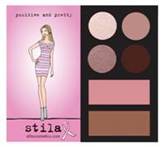 Stila – Get empowered in pink with Stila's limited-edition Positive and Pretty Palette featuring four award-winning Eye Shadows, a Cheek Color and a Highlighter. A mirror is included for on-the-go application and a detailed face chart offers how-to tips and tricks. 10% of the proceeds will go to a variety of BCA charities including the Breast Cancer Research Foundation. Price: $14 (a $62 value).
OLEHENRIKSEN is offering a special 1.7 oz. size of their best selling Truth Serum in BCA packaging ($65), with a portion of the proceeds going to the National Breast Cancer Foundation available at  www.olehenriksen.com and Sephora.
Clarisonic is donating a portion of the proceeds of its "Pink" products to Look Good…Feel Better throughout the year as well as $15 for each specially designed, limited edition Almond Blossom Plus Skin Cleansing System ($235) sold during October to LGFB available at Clarisonic.com, Nordstrom or the Ritz Carlton spas.  Additionally for the month of October, Clarisonic will donate $1 to Look Good…Feel Better for every Facebook "Like" they receive (Facebook.com/clarisonic). They have also partnered with The Ritz-Carlton who is working with them and Skin Authority skin care company to offer an exclusive Look Good…Feel Better facial in select Ritz-Carlton spas. With every LGFB facial performed, $15 will be donated to Look Good…Feel Better ($5 each from Ritz Carlton Spas, Clarisonic and Skin Authority).  The facial will be available through November 5, and costs $180 for 50 minutes.
Bumble and Bumble is donating $5 from every purchase of Spray de Mode on bumbleandbumble.com to The Breast Cancer Research Foundation.
Skyn ICELAND – For the 7th consecutive year, skyn ICELAND is releasing a limited edition Pink Detox Kit ($45), donating $5 from the sale to Cancer Support Community.
AHAVA – For every purchase of their Hope Blossoms Mineral Bath Salts ($22), AHAVA will make up to a 15% donation to the National Breast Cancer Foundation in support of their mission to help fund research and promote education and early detection. These mineral-rich salts contain 21 essential Dead Sea minerals, including Magnesium, Potassium and Calcium that work to melt away stress, while providing essential moisture to skin and relief to tired muscles.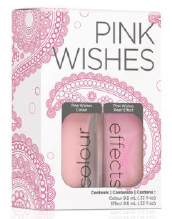 CND launches Pink Wishes Colour & Effect duo nail polish set ($20) to help raise awareness against breast cancer and commemorate women everywhere fighting against it. Plus what better way to match that pink ribbon then with some extra pride on your fingers and toes? Available for a limited time, visit CND.com for locations.
TIGI's BCA Collection – With each purchase of TIGI's pink ribbon products, TIGI will donate a portion of the proceeds to City of Hope, a leading research, treatment and education center for cancer and other life-threatening diseases.
Darphin is donating $15 for every specially packaged Redness Relief Soothing Serum in pink ($85) sold to the Breast Cancer Research Foundation.  This high potency