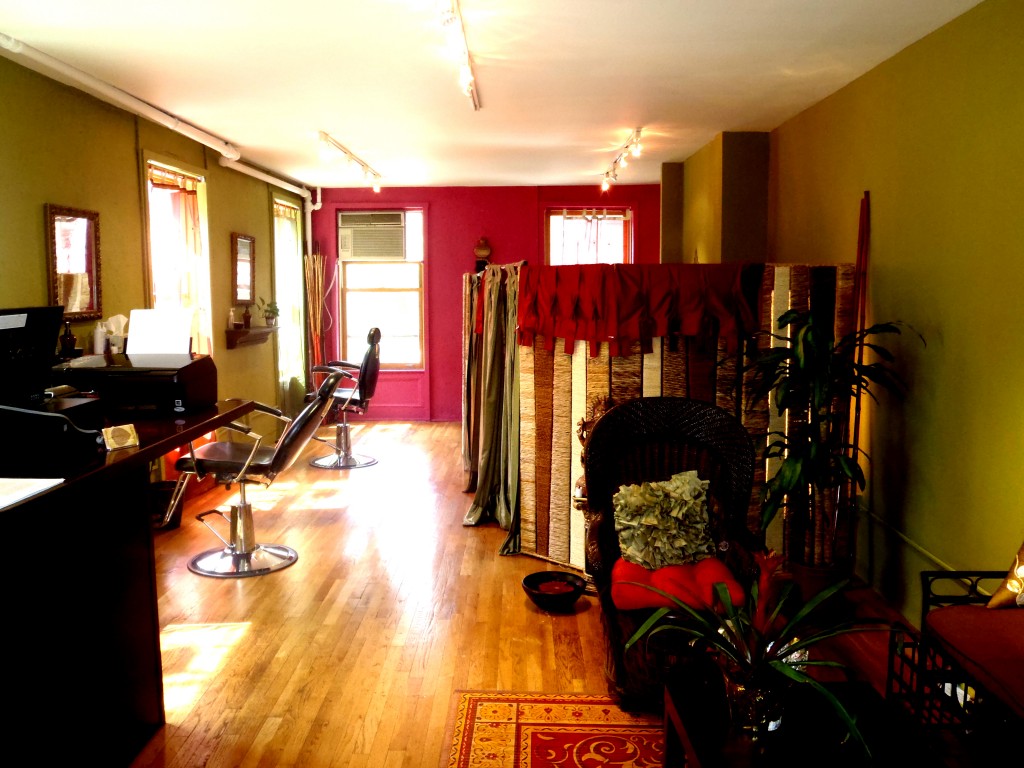 Tucked away on the 2nd floor of 448 West Broadway, Hibba NYC is Soho's first 'Browologist' Salon that offers a full range of organic waxing, threading, and sugaring services.
Pretty Connected sat down with Founder and Browologist, Hibba Kapil to learn more about the woman who has mastered the art of threading and known for creating perfect arches.
Pretty Connected (PC): How long have you been doing eyebrows?
Hibba Kapil (HK): 9 years, I opened this location in February [2010]. Prior to this I rented a chair at a salon to build up my clientele.
PC: Between waxing and threading, which do you recommend?
HK: I don't use wax above the neck. I recommend threading for face, although I recently began offering sugar, which is