Home
Tags
Elizabeth and James
A psychic once told me that come my 28th birthday I would have the first of seven great years ahead. As I get another year older… at least I have that.
Generally, my birthday is a one day festivity — I'm not one of those week long birthday people. Although ironically this year it turned into a 3-day affair.
Day 1: October 25th, or as I like to call it 'happy last day of 27'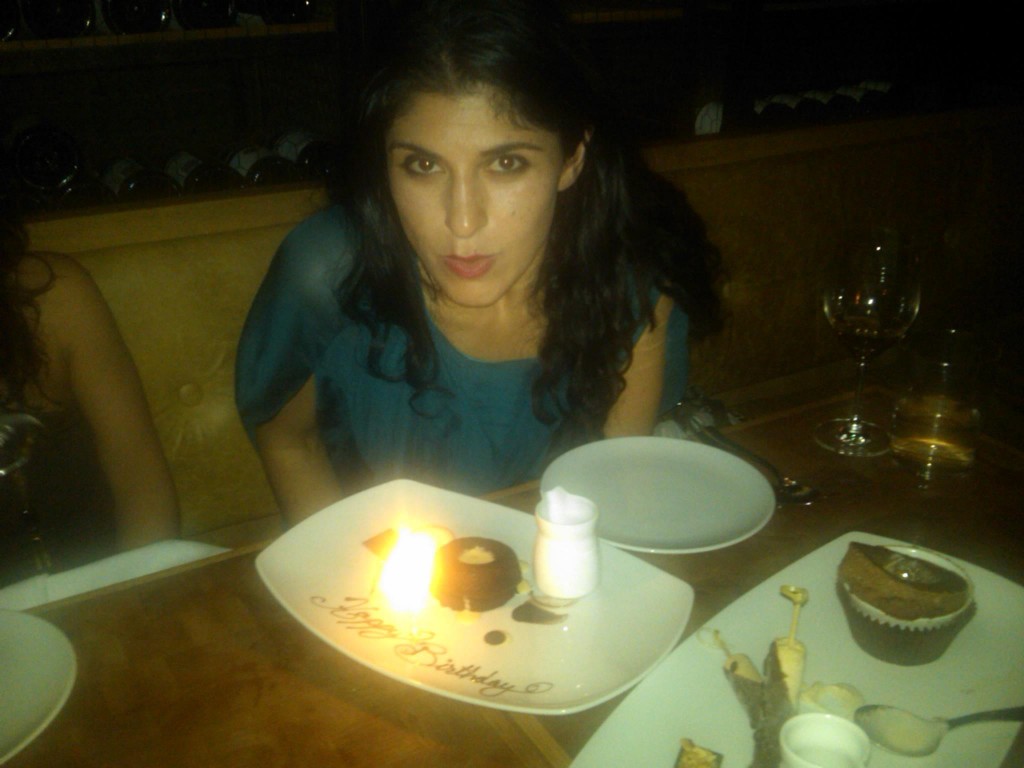 My bestfriend couldn't make it to my birthday since he was traveling, so he and some friends took me to dinner at CATCH. A frequenter told us that the main dishes had nothing on the appetizers so we ordered just about every starter on the menu (3 fold). The Crispy Fish and MRC roll are not to be missed!
Day 2: October 26th — my actual birthday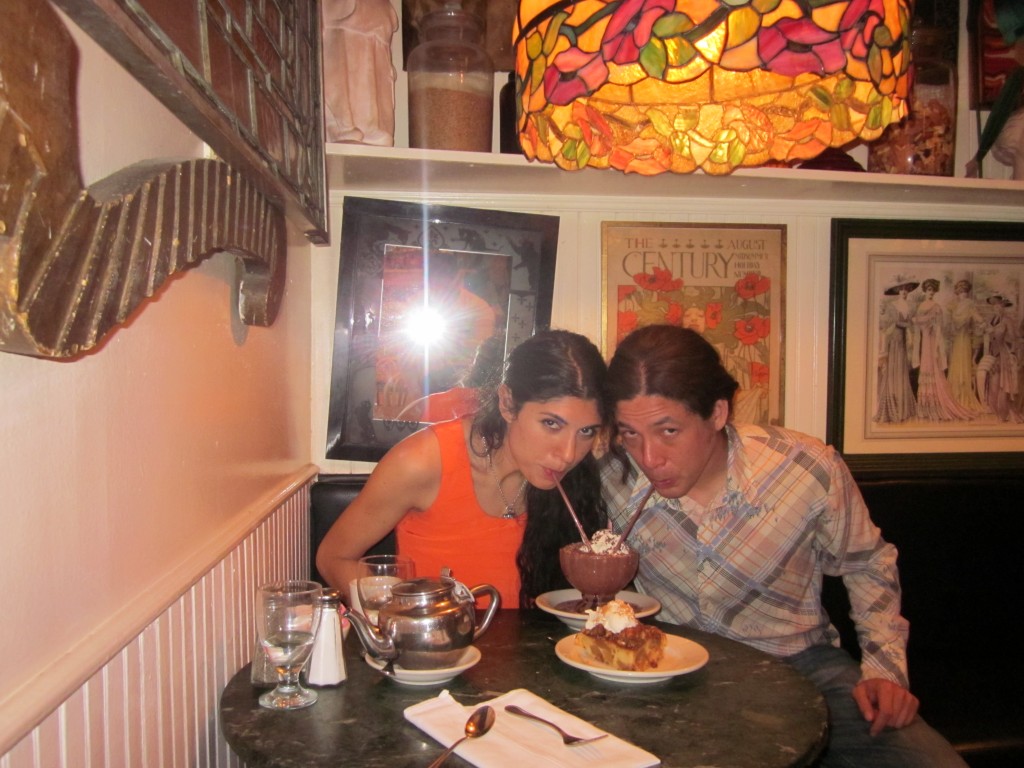 For the first time in I don't know how long I took the day completely off and besides getting my nails done, I spent a quiet day reading. It was kind of the best! Then at night the 8yr old girl in me from her first visit to NYC wanted the frozen hot chocolate from Serendipity's, so my boyfriend took me. The food has gone down hill and yet still attracts a crowd. The 28yr old in me wasn't nearly as impressed as the 8yr old version — apparently only one of us got better with age.
Day 2: October 27th — the birthday party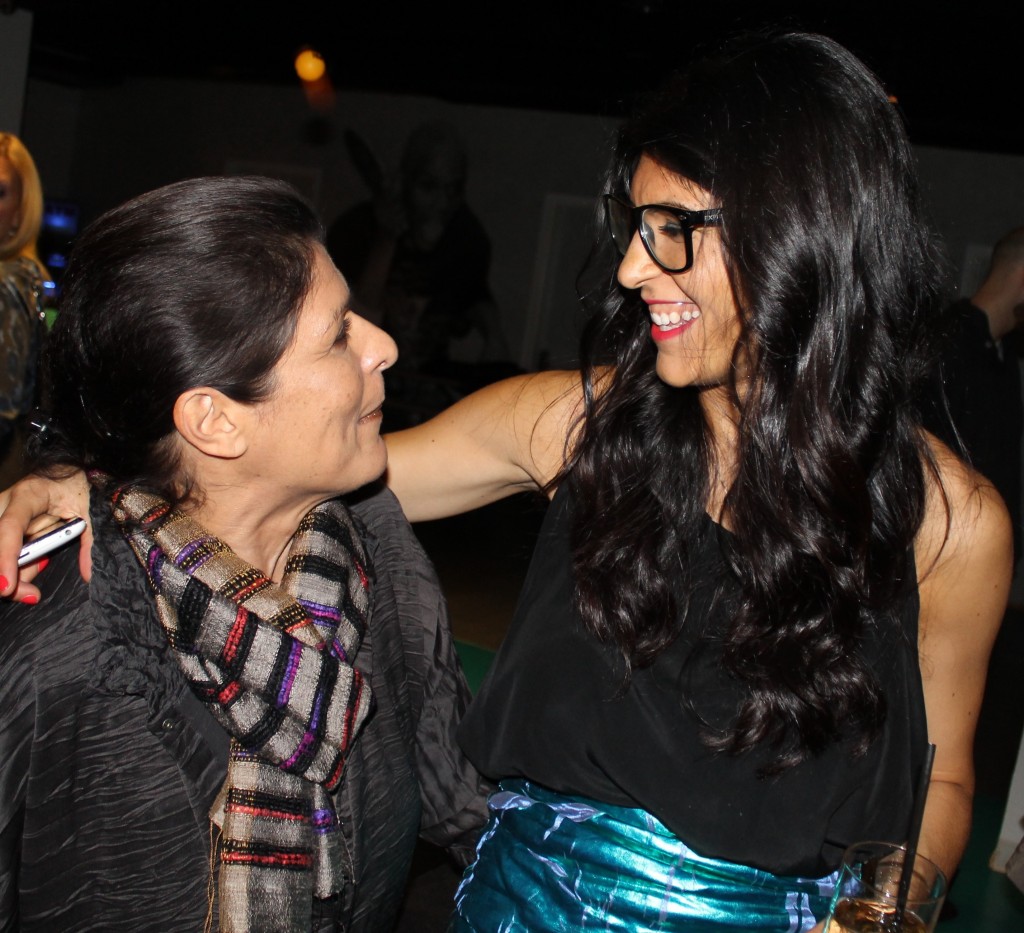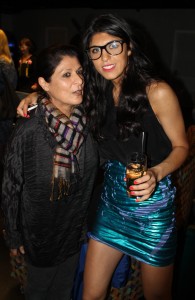 This was the big day, I was expecting about 80-100 people which was slightly more stressful then anticipated. Although everything was coming together perfectly; My hair (which I have to thank Bumble and Bumble for, their new Straight line is divine!), the skirt borrowed from Nicole Miller's showroom (which is incredible!), matched with a black Elizabeth and James halter top; and then to nerd things up a bit, I wore the faux-glasses Express gave me from a partnership we did earlier this year. And I had the festivities at my good friends table tennis club/bar, SPiN New York; which at 13,000 sq. feet is impossible to fill so at the very least worrying about space and fitting all of my guests wasn't a concern.
Although the problem with parties that large is the ratio of friends trying to buy you drinks to what you can actually handle  boils down to big trouble. Which I got in — somewhere around my 5th jack and ginger I turn around and there is my mother! If I wasn't so excited, I'd be horrified — she flew up from Boston to surprise me, and surprise me she did! It was perfect.

Then came the 3-day Halloween festivities and I am officially partied out! Good night New York, I love you.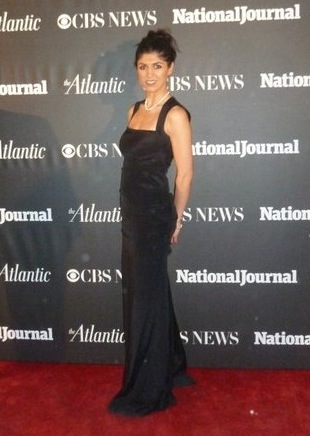 In the words of Seth Meyer's (mere hours before the White House Correspondents' Association Dinner host would deliver these words in his speech), "its so amazing to be in DC, in all of this history, all these amazing buildings and yet here we are at the Hilton. The red carpet outside was amazing! 'Who are you wearing', 'what does it matter, I'm going into a Hilton'".
My sentiments almost exactly as I started getting ready for the WHCD pre-dinner reception. As I strapped on my long, black, Nicole Miller gown I needed about ten rounds of confirmation that I wasn't overdressed. Both the dinner and all of the official pre-receptions were hosted at the Washington Hilton–I missed that on the invite. As you entered the hotel, the entry way is overhauled by photographers and press as you walk through the red carpet. Once you've passed the lobby, there are two floors of pre-dinner receptions hosted by various publications.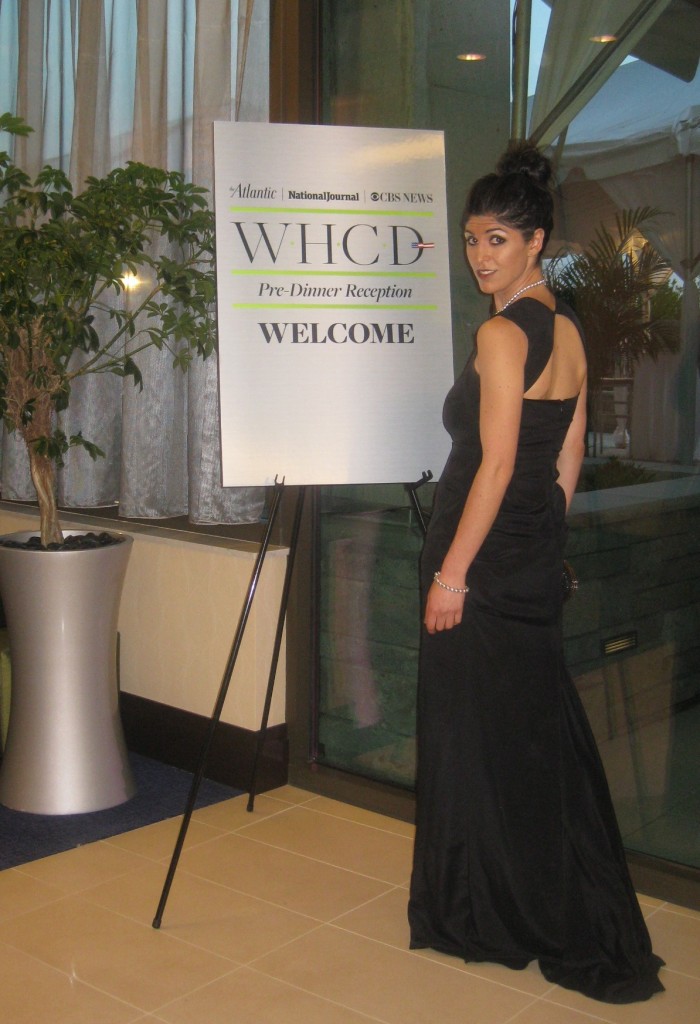 Amy and I headed to the 2nd floor for the CBS News/The Atlantic/NationalJournal pre-dinner reception. It was hosted in a tent on the terrace and it kind of felt like a wedding reception, except for the part where there are random celebrities walking around. That, and I'm not used to wearing a dress that falls below my knees.
My highlights included meeting Chelsea Handler who is hilarious, and getting silly with Vampire Diaries actors Ian Somerhalder and Nina Dobrev who we're so fun and seemed to be enjoying the photo-booth feature. And yes, they are very attractive.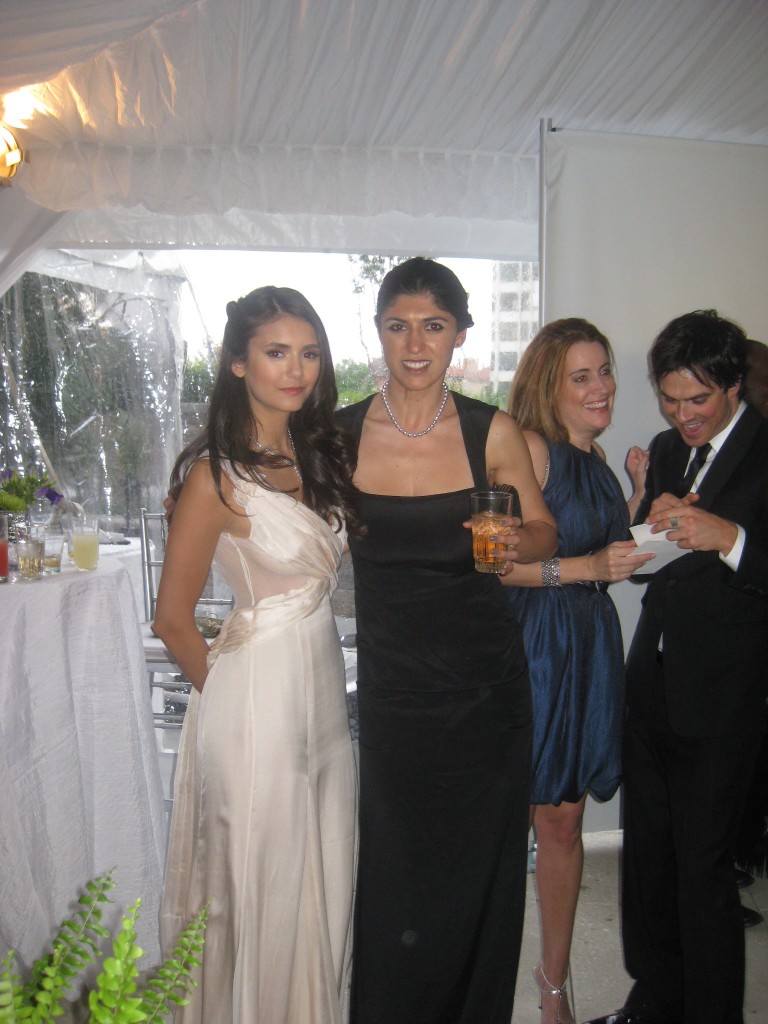 After the receptions, guests lucky enough to be invited to the official dinner filed downstairs while the rest of us watched from the lounge. It's kind of amazing listening to Seth Meyers and Obama's speeches knowing they are only mere floors below. Strangely enough several celebrities kept leaving the dinner to hit up the Bloomberg party –or some party that went through the lounge. The buzz of course being Sean Penn and Scarlett Johansson who power walked by twice, the first time holding hands, and the second with their arms around each other. I'll it admit I was a little surprised to see the duo, but more so the amount of chatter in the room over it.
After the dinner, the lobby filled up with guests mingling and getting ready for the after parties. I took the opportunity to change and do a little mingling of my own…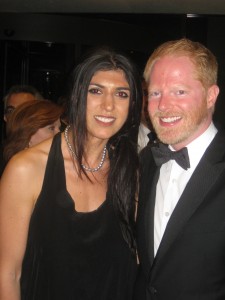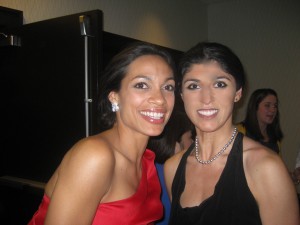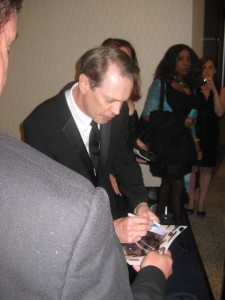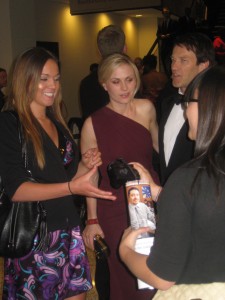 Outfit change, then on to the Washington Life after-party. I mean seriously… this face has after-party written all over it (I lasted less than an hour).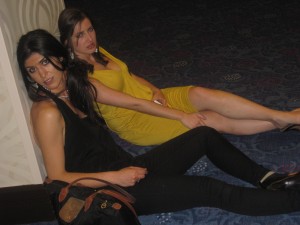 For more pictures from the event, visit the Pretty Connected Facebook page HERE.