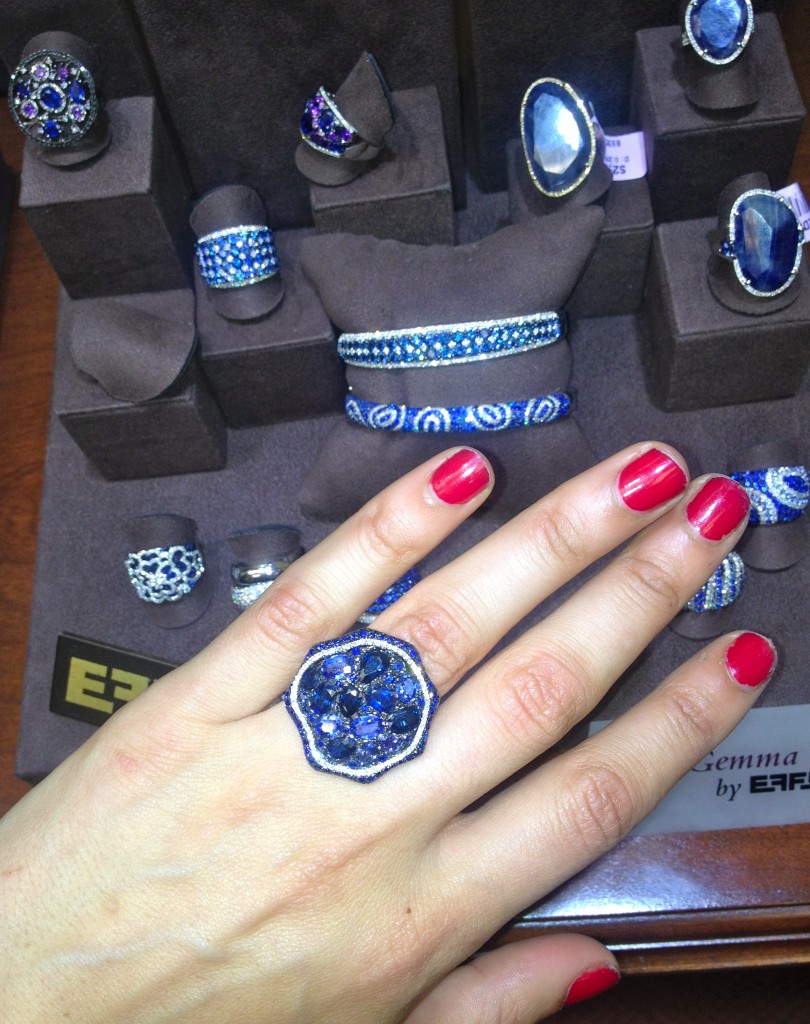 Located in the heart of the diamond district on 46th street in NYC, I had the pleasure of joining Lucky Magazine for a private tour of the House of EFFY.
Founded in 1979 by Effy Hematian, EFFY jewelry has become infamous for his pave work and use of color — something that was rarely done precious and semiprecious jewelry back in the 70s. The company is still family run, with Mr. Effy at the helm alongside his three sons who work with him.
When I entered the EFFY offices, I was immersed in a room of treasures. The showroom is filled with diamonds, sapphires, ruby's, emeralds and semi-precious stones (yes, I was in heaven).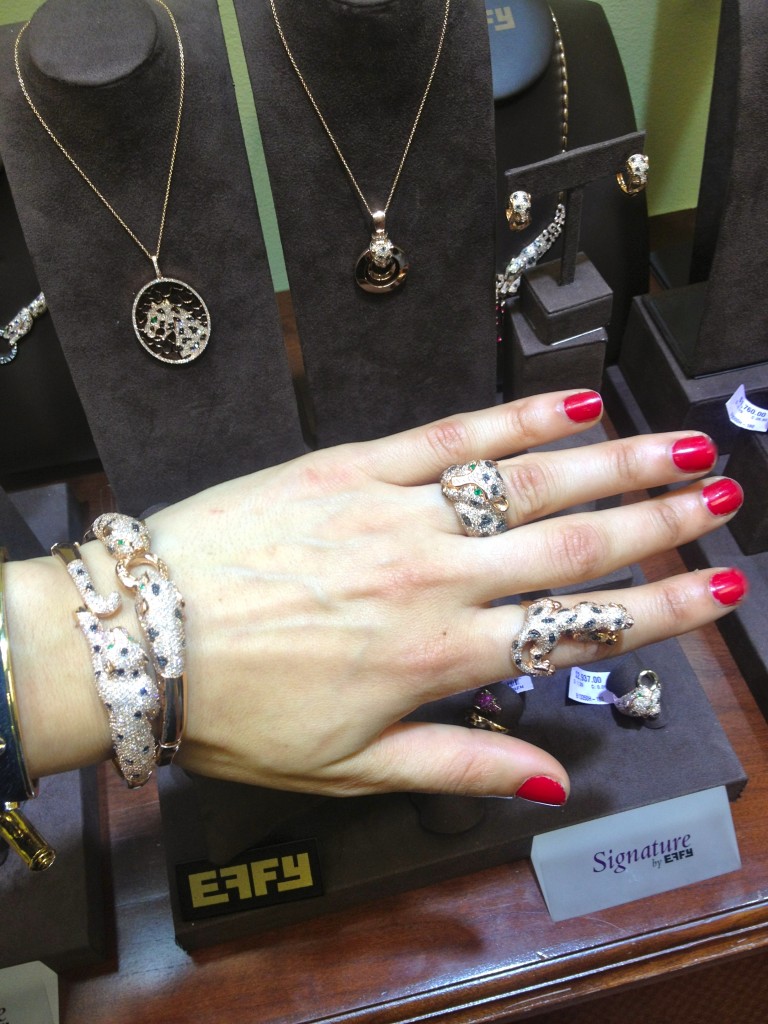 Mr. Effy's love of panthers immediately shined through not just in his Signature Collection (which were some of my favorite pieces) but throughout the office in it's decor — his collection of panther pictures is something to be envious of. Then in walked Mr. Effy himself, sporting a custom panther lapel and the signature Hermes belt with a panther molded to the H buckle — last I checked Hermes didn't offer a panther style (he had it added).  He's a man after my own heart. I asked Mr. Effy what the fascination with panthers were and he answered point blank, "strength, power, and beauty." Perfect answer.