Yesterday, I headed downtown for a discussion with Dr. Lily Talakoub and actress, Kelly Rutherford as we examined some of the most popular beauty rumors in search of answers.
Kelly Rutherford was our questioner and hilarious host (looking all amazing and svelt in her Valentino dress and Louboutins) and Dr. Lily Talakoub of Mclean Dermatology Center was our myth buster.
So here we go… TRUE or FALSE?
1. Running for 15minutes with a garbage bag on will make you 5lbs thinner – FALSE.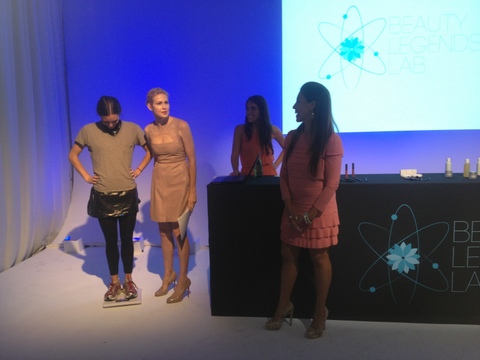 We checked. There was a volunteer who stepped on a scale, then ran 15 min and then stepped back on the scale– she gained a pound. Myth busted!
Funny enough, I've heard this rumor but in the rendition I'm used to it's garbage barrels (not bags) that shed those pounds.