Oh my GOODNESS, is right! As some of you know, as of last NYFW season I began working with the supermodel/philanthropist, Elettra Wiedemann on her 4-day fashion week pop-up restaurant concept, GOODNESS, which was founded on the principles of providing a wide audience, affordable, locally sourced food, by a rotating line-up of celebrity chefs.
After such an amazing response in September, Elettra brought GOODNESS back for the Fall 2012 NYFW season. Hosted by CIRCA and The Daily Front Row, GOODNESS was housed at the Robert on the 9th floor of the Museum of Arts and Design from February 11 – 14th, and featured an amazing line-up of rotating chefs which included: Mario Batali of Babbo, Leo Forneas of ROBERT, Alain Allegretti of La Promenade des Anglais and Julian Medina of Toloache. And to add to the excitement, GOODNESS earned the CFDA's Health Initiative Stamp of Approval.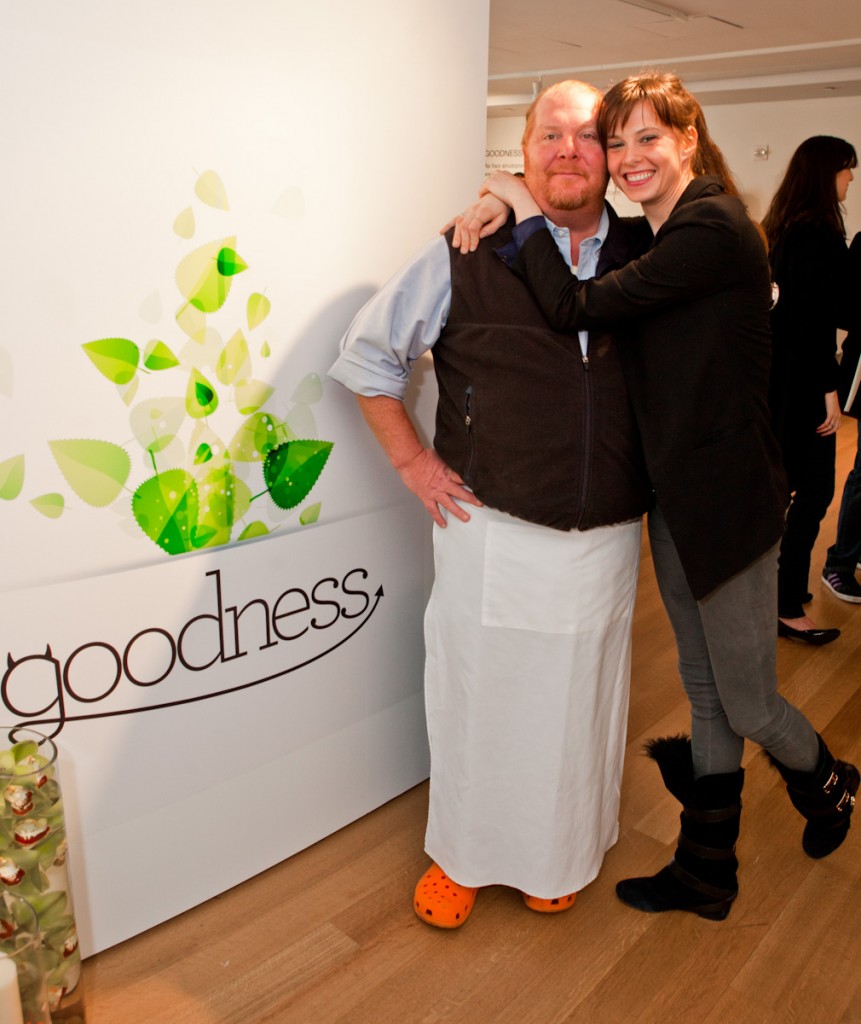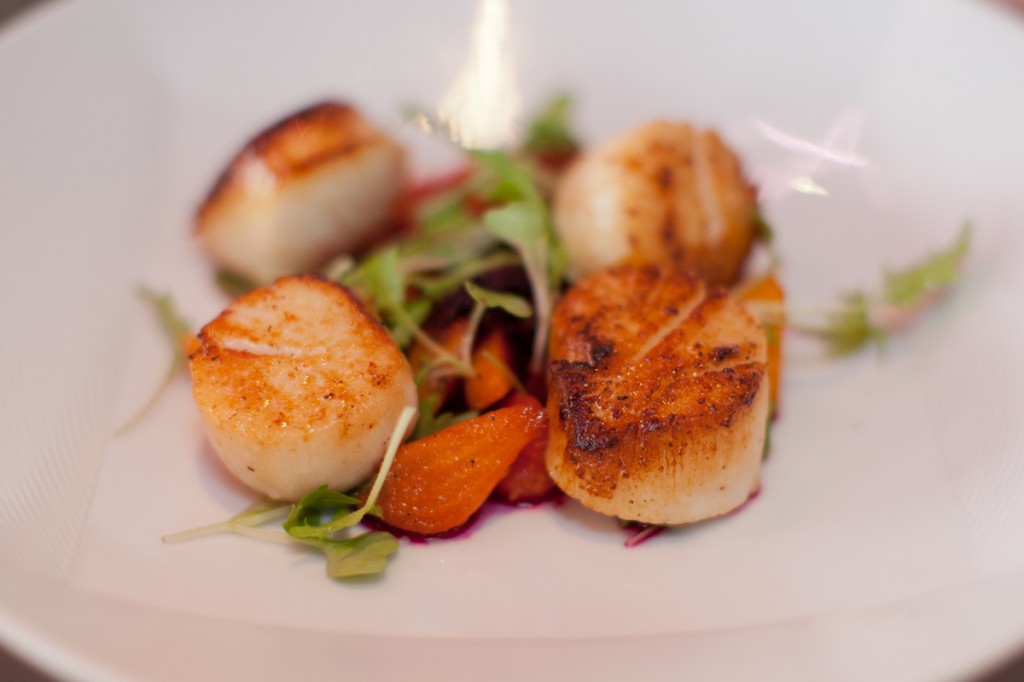 We also took over the 7th floor of the museum to create the GOODNESS Lounge by Renaissance Hotels. Designed as a comfortable "living room" space for guests to relax and recharge. The GOODNESS Lounge by Renaissance Hotels also featured a touch-up station by Lancôme and massages by Equinox. CIRCA, the world's leading global buyer of fine jewelry, showcased their collection of recycled, sustainable luxury jewelry in the lounge. As you may remember (I posted about the competition!), GOODNESS partnered with Talenthouse to choose a winning resident DJ for the lounge. Our winner, DJ Travisty was a gem and kept the beats going and the lounge popping.
Day 1 was a blur! Mario Batali was in the kitchen and naturally we we're booked the entire day. We also had a little kick-off party to toast Elettra and the chefs. We were joined by Elettra's mother, Isabella Rossellini, as well as fashion friends, Monique Pean, Michelle Harper, Laura Brown, Mickey Boardman, Lorenzo Martone, and Jon Emperson aka Lypsinka.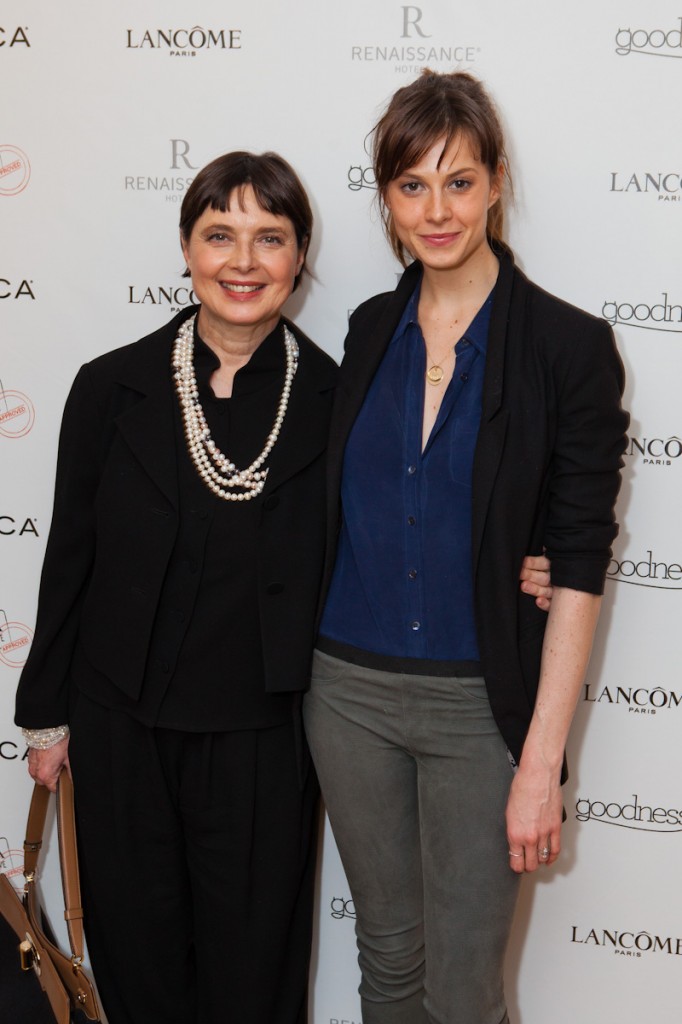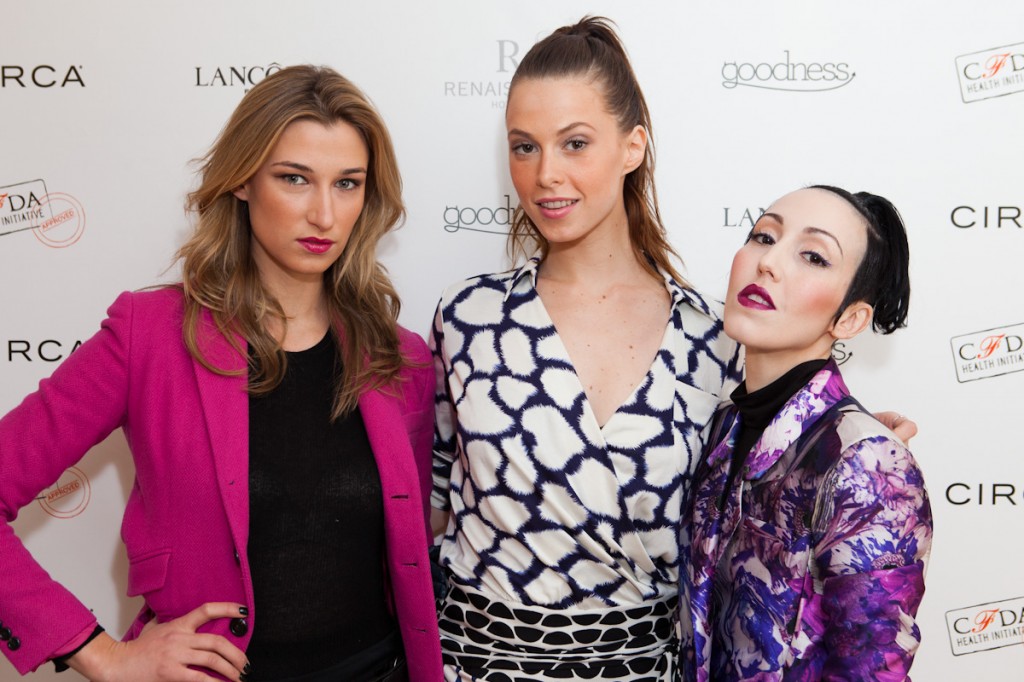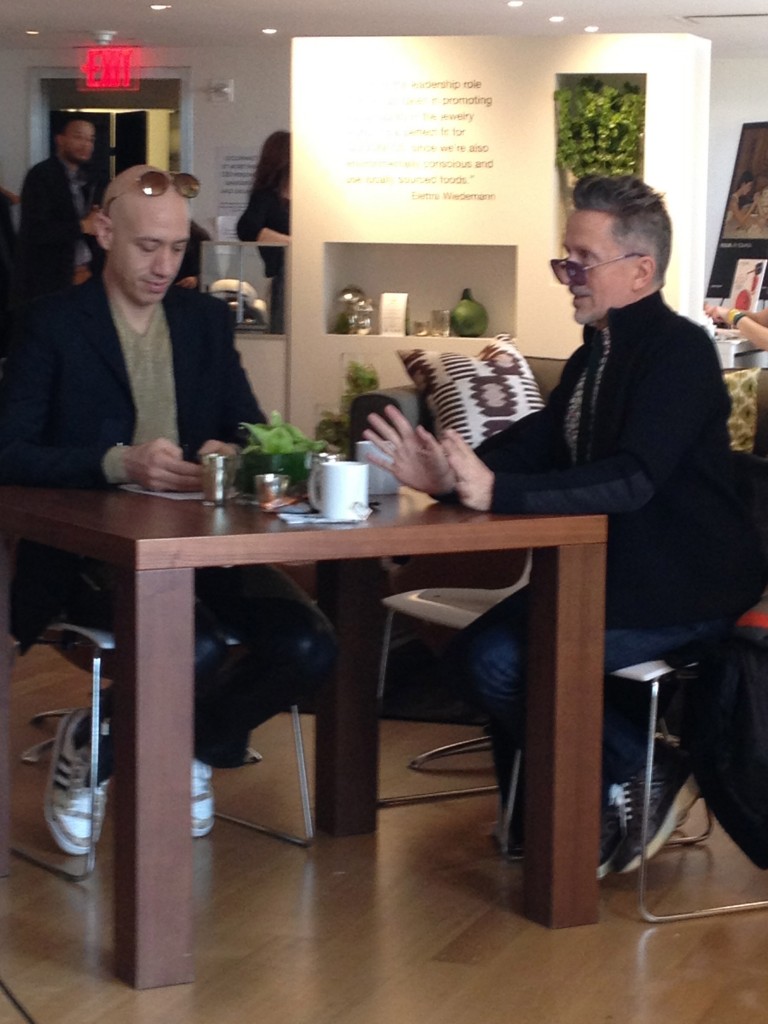 After that we cruised through the next 3 days, welcoming guests, coordinating interviews and trying everything we could possibly could on the menu. I'm so lucky to work with the most amazing team that made going to work everyday so fun and be apart of such an innovative concept.
You haven't heard the last of GOODNESS… aside from a return in future New York Fashion Weeks, expect appearances in Paris, London, Doha and Miami.
Photo Credit: Abe Shaw (minus the tragic looking ones I took)