I always have mixed feelings about Valentine's Day. It's become so commercial that it's easy to get caught up in the fancy dinners and expensive gifts when really the holiday is all about being romantic and thoughtful. So get creative and make that special someone feel special! Here are some tips to finesse your way through Valentine's Day.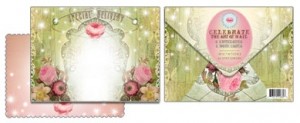 Write a Love Note: Hide it in his/her bag or mail it to their work! What better surprise then to find a love letter? Just skip the cheesy, generic card, where all you do is sign your name, and either make one or take the time to really pick out one that really resonates. I LOVE Papaya Envelope Sets ($12/pack of 6), they are my ultimate go to cards for special occasions.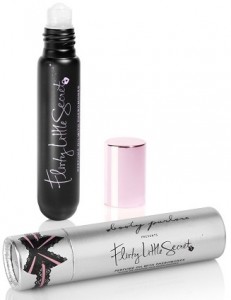 Flowers: Necessary or unnecessary cliché? It depends. Secretly, all girls hope when the FedEx guy walks through the office doors it's to deliver them flowers. It's always a thoughtful surprise that makes one feel special. Plus it results in major coworker-envy, which can be quite the ego boost. It's also a nice touch if you're picking up your date from their home. However, if you're meeting them at dinner or out on the town, it's a nuisance. I had a date bring me flowers once (it wasn't Valentine's Day) and the whole night through dinner and drinks I had to carry them around, and it was not enjoyable. I know that's a terrible thing to say, but it's true. If you're going to bring some, less is more! Go for an elegant, single, long-stem rose.
Smell Great, Feel Confident: Find that perfect cologne or perfume, for an extra dab of confidence. I'll be wearing Booty Parlor Flirty Little Secret ($22). It has a roller ball application and it's packaging conveniently fits in my makeup case for the perfect pick-me-up at any point in the day. And it's infused with pheromones so I will be sure to attract everything in site (in theory). You're probably thinking 'pheromones have a scent?' No, they don't, the scent is a blend of plum, raspberry, jasmine, cedar and sandlewood. It's delightful; feminine without being too sweet– I smell like a sugar-plum fairy! In the evening I may switch to Dolce & Gabbana The One Eau de Parfum ($62), it's very sensual and intense with notes of Bergamot, Manddarin, Lychee, Peach, Madonna Lily, Vanilla and Amber. Molta sexy!
Make a Plan: Put some thought into the evening, don't just wing it. Start with–to stay in? Or go out? If you go out, pick the place you first met, or has some significance to your relationship. Personally I opt for staying in, since I'm not a fan of big crowds, stressing over reservations and the stupid prix fixe menu all restaurants insist on. If you do, some advice:
Do Your Research: Cook something special, pick out a great bottle of wine or spend some time and create a signature cocktail. Pick up some desserts in advance and indulge. There are no calories